Fonterra announces net profit of $834 mln; reaffirms season end milk price of $3.90 and dividend of 40c for total payout of $4.30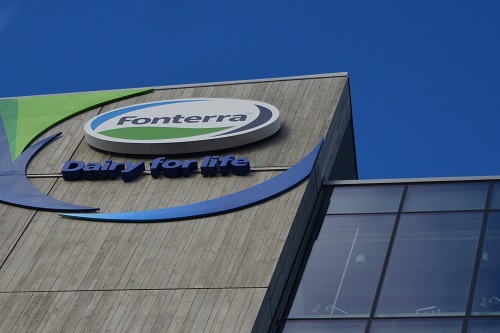 By David Hargreaves
Giant dairy co-operative Fonterra has announced a 65% lift in net annual profits to $834 million.
The latest result well surpasses last year's although the confirmed final payout for the year just gone (milk price of $3.90 and dividend of 40c, for a total of $4.30) is actually below last year's $4.65.
A fair bit of the interest was taken out of today's result announcement by yesterday's surprising upgrade from Fonterra of the forecast milk price for this season, to $5.25.
Chairman John Wilson said over the past three years Fonterra had worked hard to align its structure to its strategy with a focus on achieving more value for the volumes of milk produced by its farmers.
'The higher forecast earnings per share range [for the coming year] reflects the performance improvements the business will continue making.
'It is still early in the season, and we expect continuing volatility as reflected in price improvements in recent GDT auctions.
'Current global milk prices remain at unrealistically low levels, but as the signs in the market improve, we are very strongly positioned to build on a good result in the year to come,' Wilson said.
Highlights
• Sales volume increased 4% to 23.7 billion Liquid Milk Equivalents (LME)
• Revenue $17.2 billion, down 9%
• Normalised EBIT $1.4 billion, up 39%
• Net profit after tax $834 million, up 65%
• Return on capital 12.4%, up from 8.9%
• Ingredients inventories down 25%
• Gearing ratio reduced to 44.3% from 49.7%
• Debt reduced by $1.6 billion to $5.5 billion
• Earnings per share 51 cents
• Cash Payout $4.30
- Farmgate Milk Price $3.90 per kgMS
- Dividend of 40 cents per share
Available here by clicking are: Fonterra's full media release, the full Annual Review, and the financials