Whole Milk Powder price drops 3.7% as Fonterra makes more available for sale; economists still see likely increase in forecast milk price from Fonterra very soon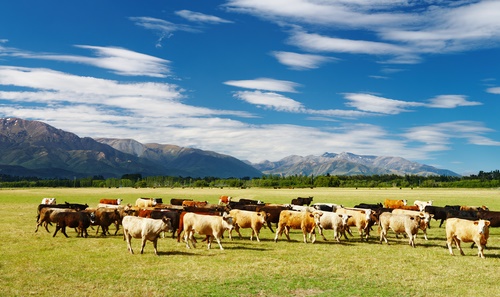 By David Hargreaves
Prices fell at the overnight GlobalDairyTrade auction, led by a 3.7% drop in Whole Milk Powder prices as Fonterra made more of the product available on the back of an increase in its forecast levels of milk production for this season.
Overall dairy prices as measured by the GDT Index eased 3.2%, with the WMP price falling to an average US$3,189 per metric tonne.
Fonterra said last week it would make more product available for sale on GDT after revising its milk collection forecast. It now expects just 5% less milk for the current season against a previous forecast of 7% less.
A total of 13,950t was made available, 5% more than previously advised for this auction and also 5% more than was made available at the previous auction.
WMP prices are down 10.6% for the 2017 calendar year so far. To put that into some perspective, however, the prices enjoyed a turbo-charged rally of nearly 72% between August and December 2016.
Fonterra has not updated the market on its milk price for farmers forecast for some time.
It initially forecast a milk price for this season of just $4.25 per kilogramme of milk solids, but pushed this up during the strong rally in prices in the back half of last year. The current $6 price forecast - was made on November 18. 
The big bank economists are all forecasting a higher price than this. Westpac have been forecasting a $6.20 price, ANZ economists have  a current expected milk price this season of $6.25,  BNZ economists recently raised their forecast to $6.40, while ASB economists who had stood alone in forecasting a $6 price much earlier in the season when the average consensus was for a much lower price, lifted their pick shortly before Christmas to their current $6.50 price.
ANZ rural economist Con Williams said current market developments and seasonal factors suggest there "could be some more downside yet", to global prices.
"...But we struggle to see whole milk powder moving back below US$3,000/t.
"On a more cheery note, a milk price upgrade from Fonterra for the 2016/17 is expected any day now. Our current forecast is $6.25/kgms.
"And while dairy has started the year on the back foot, many of New Zealand's other sectors appear to be off to a more positive start. Combined with steady energy prices, this suggests a modest terms of trade improvement in early 2017."