Fonterra confirms overall milk production for the season just concluded was down by nearly 3%, but is forecasting that drop to reverse this year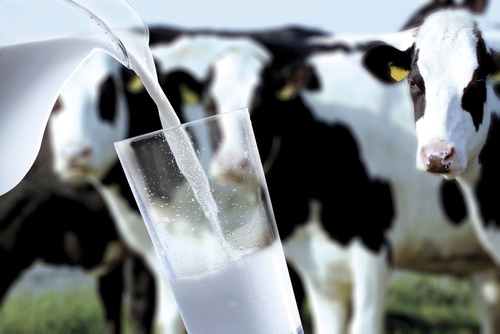 By David Hargreaves
Giant dairy co-operative Fonterra is forecasting a 3% rise in milk production to 1.575 billion kilograms of milk solids for the new season just commenced.
Fonterra's June Global Dairy Update confirms that total production in the past season (ending May) was down by nearly 3% at 1.526 billion kg of milk solids.
Under the terms of the Dairy Industry Restructuring Act, Fonterra's required to give a forecast of production at the start of a new season.
The co-op stresses that it is still "very early in the season to accurately forecast the total milk collection".
"At this stage, collections are estimated to increase by 3% in 2017/18 assuming a return to more usual climatic conditions.
"The improved milk price environment should provide support to farmers' milk production plans.
"We will continue to provide updates as the season progresses."
In commenting on the season just gone, Fonterra said May collections were 66 million kgMS, 1% down on the same month last season with cool conditions impacting the South Island.
This resulted in the overall production figure for the season being down nearly 3%.
Wet conditions through spring saw collections down as much as 8% in October. However, favourable weather conditions through summer saw a lift in milk production.  
Fonterra's forecast milk price to farmers for the season just ended was recently raised to $6.15 per kilogram of milk solids from $6 previously.
And Fonterra's opening forecast for the new season is of $6.50. That was higher than some economists were predicting as an opening gambit, though several economists ultimately see the price for the new season ending up being around $6.75.