Aggressive buying for near term contracts sees Whole Milk Powder prices reverse some of their recent losses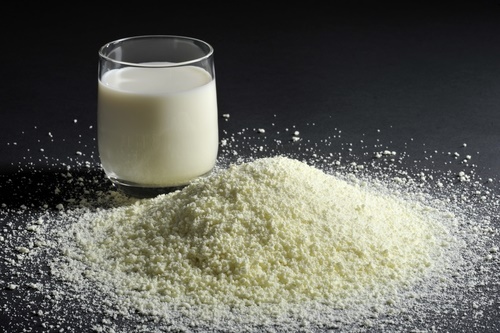 By David Hargreaves
A return to favour of Whole Milk Powder at the overnight GlobalDairyTrade auction provided the highlight, though overall dairy prices took a slight dip, down 0.4%.
The overall fall in prices was the second consecutive drop after over three months of constant gains, but the key WMP broke two consecutive drops with a 2.6% gain and a rise in average price to US$3,111 per tonne.
ANZ rural economist Con Williams said the auction was generally positive, especially the lift for WMP.
"There were aggressive price increases (6-11%) for near-term delivered WMP, which highlights some buyers are currently short of product having been sitting on their hands awaiting higher seasonal volumes from New Zealand," he said.
"If peak New Zealand seasonal flows disappoint in any way, then there could well be further gains to come, especially with low carry-over inventory from 2016/17 and the market already primed for a circa 3% lift in 2017/18 supply."
Williams said, however, that elsewhere, things were a touch softer, with SMP (-4.5%), AMF (-3.5%) and Cheese (-3.2%) all declining.
"SMP prices have been pressured by offshore dynamics with the European Commission trying to move some of its large stockpile at lower prices and previously quarantined US product being released.
"With these dynamics it will be difficult for NZ product to maintain much of a premium through the local seasonal peak. Milkfat movements can be viewed as minimal, with butter continuing to sit at record highs and AMF only slightly backing off. Higher upcoming seasonal demands in the run-up to Christmas will need to be met with an increase in Northern Hemisphere supply."
Fonterra's forecast milk price to farmers for the season just ended was recently raised to $6.15 per kilogram of milk solids from $6 previously.
And Fonterra's opening forecast for the new season is of $6.50. That was higher than some economists were predicting as an opening gambit, though several economists ultimately see the price for the new season ending up being around $6.75.