Bank economists say the global dairy prices and outlook are pointing to a farmgate milk price in excess of $7 per kilogram of milk solids in the new season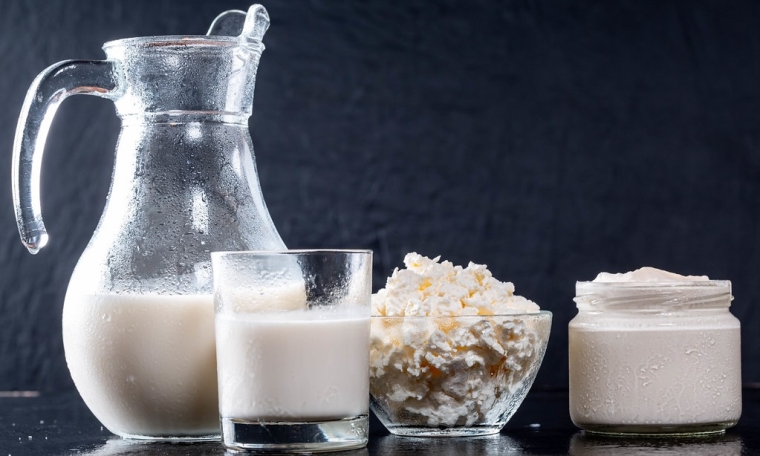 By David Hargreaves
Bank economists see current global prices and the general future outlook pointing to a farmgate milk price in the new season in excess of $7 per kilogram of milk solids.
Giant dairy co-operative Fonterra is likely to give its thoughts on the subject of the new season, as well as the one that's about to end when it releases its financial results for the third quarter of its July financial year on Thursday (23rd).
For the first time this year Fonterra's estimated the forecast price for its farmers in a range, rather than a specific price. The most recent given range is $6.30-$6.60. 
There's some mixed opinions among the bank economists where the final price might end up for this season. ANZ's agriculture economist Susan Kilsby's picking $6.40, while Westpac senior economist Anne Boniface has a $6.50 pick. ASB's rural economist Nathan Penny is often 'bullish' with his picks (but has a good track record) and he's picking a $6.60 price.
Where there is agreement among the economists is for the starting point of the new season - and it's above $7.
ANZ's Kilsby says her forecast for next season is $7.30/kg MS.
"This price assumes dairy commodity prices will hold near current levels for the remainder of the 2019 calendar year, then ease slightly in the later part of the season," she says.
She's thinking Fonterra might come out with a forecast range of $6.50-$7.50.
"A range of at least $1/kg MS would be required to provide a reasonable degree of certainty that the final milk price figure will fall within this range," she says.
"Previous opening forecasts have varied from the final milk price by more than $2/kg MS, but a forecast range wider than $1/kg MS provides very little guidance to suppliers.
"We may also see Fonterra deviate from its previous practice of providing equal upside and downside risk in its forecasts. Given suppliers are more concerned with forecasts that exceed final payments we would not expect to see the co-op err on the side of caution. Weighing it all up, we expect Fonterra will forecast a range of $6.50-$7.50/kg MS for the 2019/20 season."
ASB's Penny says he expects Fonterra to set its opening forecast at a "healthy level somewhere near the $7.00/kg mark".
"Indeed, the current 'spot milk price' is in the high $7.00/kg range, implying the new season is starting solidly on the front foot. Moreover, the global dairy price outlook is strong. Global dairy supply is tight, with all major exporters struggling to grow supply. We anticipate that NZ 2019/20 season production will be unchanged from 2018/19. Meanwhile, global demand is firm, with Asian, including Greater China, demand robust.
"We have set our own 2019/20 forecast at a bullish $7.00/kg. Looking at other forecasters, the market median forecast is actually higher at $7.15/kg, indicating some upside potential to our already bullish forecast."
Westpac's Boniface said while this week's Global DairyTrade auction result "was a little softer than we had pencilled in", whole milk powder prices remain comfortably above $3000/tonne.
"And perhaps more importantly, demand from China looks to have remained reasonably firm over the last month (albeit not as strong as earlier in the year).
"Ongoing firm demand from China will be key in determining whether dairy prices are able to remain near these levels," she says.
"...While it is early days yet, if our $7.20 farm gate milk price forecast for the forthcoming season is in the right ball park, the 2019/20 season is shaping up as a good one for New Zealand farmers."