A less redacted version of ANZ NZ's submission on the RBNZ's proposals to increase bank capital requirements, released to interest.co.nz, includes a surprising admission from the country's biggest bank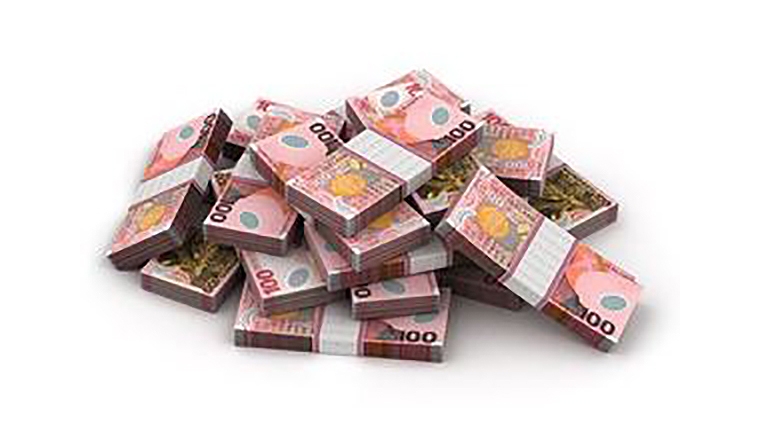 By Gareth Vaughan
ANZ New Zealand says a key factor in its estimate that the Reserve Bank's proposed increases to bank regulatory capital requirements could shave up to 3% off Gross Domestic Product (GDP) is because there's a transfer of wealth out of New Zealand from bank borrowers to banks' foreign shareholders.
ANZ NZ makes this comment in its submission on the Reserve Bank's capital review proposals. A redacted version of the ANZ NZ submission was published by the Reserve Bank on July 1. Interest.co.nz sought unredacted versions of both ANZ NZ's and BNZ's submissions under the Official Information Act (OIA). The Reserve Bank says under section 105(8) of the Reserve Bank of New Zealand Act prudential information supplied to the Reserve Bank from registered banks is not subject to the OIA. However ANZ NZ has provided a less redacted version of its submission. BNZ has not.
ANZ NZ says it estimates the long run cost of the Reserve Bank's proposals, in present value terms, would be about 20% of GDP versus the Reserve Bank's estimate of 4% to 12% of GDP. ANZ NZ additionally estimates the transitional impacts of the proposals at GDP being 1% to 3% lower over 10 years. The bank points out that in NZ, given four Australian owned banks control about 88% of NZ banking system assets, any fall in bank returns wouldn't be recouped by domestic shareholders.
"Rather there is a transfer of wealth out of the country from borrowers to foreign shareholders, increasing the negative impact on GDP," ANZ's submission says.
This comment is interesting because ANZ NZ, plus ASB, BNZ and Westpac NZ, which are also Australian owned, typically talk up their contribution to the NZ economy and play down the dividends and other returns their Australian parents get from their NZ offshoots. As previously reported by interest.co.nz ANZ NZ, which is a subsidiary of Australia's ANZ Banking Group, paid $14.638 billion in dividends between 2009 and 2018.
ANZ NZ says the extent to which its estimate of a 1% to 3% GDP impact after 10 years could be expected to result in a permanent impact on GDP is subject to a lot of uncertainty. But nonetheless the bank expects a permanent impact from the capital proposals on GDP of 0.4% to 2.0%.
"While 1% of GDP might sound like a small permanent impact, this implies that the level of GDP - the net value of total production in the economy every year - is lower in perpetuity. In present value terms, i.e. taking into account the fact that we care more about today than tomorrow, this is equivalent to a total impact of at least 20% of GDP (assuming a discount rate of 5%). By contrast, the Reserve Bank's estimates of 0.2% to 0.6% would imply a total net present value impact of 4% to 12% of GDP. We believe this is too low," ANZ NZ says.
"Our work estimates a transitional impact on GDP growth of 1% to 3% over 10 years due to higher credit spreads, portfolio rebalancing and potential retrenchment in lending from the Australian parents if return on equity cannot be recouped to an acceptable degree, given the opportunity cost of doing business elsewhere," ANZ NZ says.
Parent the ANZ Banking Group has said capital increases of the magnitude proposed by the Reserve Bank would see it "review and reconsider" the size, nature and operations of its New Zealand business. ANZ NZ says the Reserve Bank's capital proposals would have a material impact on capital allocation and business planning at both ANZ NZ and ANZ Banking Group level. It notes the Group has been through a major capital reallocation process over recent years resulting in the sale of its Asia Retail and Wealth businesses, and largely quitting its emerging corporate portfolio in Asia.
ANZ NZ is comfortably NZ's biggest bank. As of March 31 its total assets stood at $164.952 billion. And in the year to September 2018 ANZ NZ's net profit after tax was $1.986 billion. Of the big four Australian banks ANZ has far and away the biggest exposure to NZ at about a quarter of group earnings compared to about 10% at the other banking groups.
ANZ NZ's submission also argues that to offset banks' higher cost of funds should the Reserve Bank capital proposals go ahead, banks would need to increase the average interest rate margin charged on loans by somewhere in the range of 20 basis points to 120 basis points. Additionally the Official Cash Rate would need to be "persistently lower accordingly."
Announced in December last year the Reserve Bank capital proposals would see NZ banks - led by ANZ NZ, ASB, BNZ and Westpac NZ - required to bolster their capital by about $20 billion over a minimum of five years. (For background and detail on the proposals and bank capital in general, and the nuts and bolts of what's proposed, see our three part series here, here and here.  Additionally the Reserve Bank proposes to designate the big four as systemically important banks meaning they'd have capital requirements above and beyond other banks. Also see: RBNZ capital proposals threaten serious disruption to big bank shareholders' halcyon days).
The Reserve Bank wants to increase bank capital requirements so bank shareholders have a "meaningful stake" in their bank providing a greater incentive to ensure it is well managed, and provides stronger protection for depositors. It notes the economic and social costs of bank failures can be very high and persistent, saying its proposals are designed to make bank failures less frequent.
ANZ NZ argues NZ banks' existing capital adequacy requirements and voluntary capital buffers are appropriate. Extra capital is unnecessary, ANZ NZ says, because the current requirements already produce "adequately conservative capital positions" demonstrated by international comparisons, stress testing results and the Reserve Bank's own past analysis.
Final decisions in the Reserve Bank capital review are expected in November.
*This article was first published in our email for paying subscribers early on Monday morning. See here for more details and how to subscribe.