Gareth Vaughan argues politics isn't the reason we should have a review, or inquiry, into the RBNZ's monetary policy response to the Covid-19 pandemic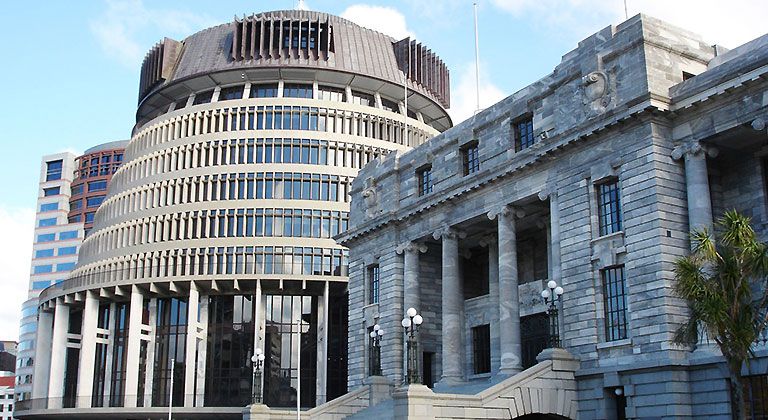 It was March 2020. Something called coronavirus was sweeping the globe. Horror stories were coming out of China, Iran, Italy and a rapidly increasing number of other countries about how quickly the virus was spreading and how health systems were struggling to cope with it.
Share markets were plunging. The US Treasury market, something of a bank to the world, failed and needed rescuing by the Federal Reserve. 
As Adam Tooze, author and professor of history at Columbia University, put it of March 2020: "The trillion‑dollar Treasury market, which is the foundation of all other financial trades, was lurching up and down in stomach‑churning spasms. On the terminal screens, prices danced erratically. Or, even worse, there were no prices at all. In the one market where you could always be sure to find a buyer, there were suddenly none."
Back here in New Zealand the Government shut the border, plunged the country into a lockdown, and instigated a national wage subsidy scheme, based on the post-earthquakes Christchurch one, in order to protect jobs, and ultimately the financial system.
These were unprecedented times. No one had a play book as to how to respond. The economic forecasts were dire. It felt like the world might be ending.
At 2 The Terrace in Wellington, Reserve Bank of New Zealand (RBNZ) headquarters, the boffins were busy. The Official Cash Rate (OCR) was slashed to a record low of just 0.25%. The RBNZ also embarked on quantitative easing (QE) for the first time, buying up government and local government bonds off banks in the secondary market with the aim of lowering borrowing costs to households and businesses by injecting money into the economy.
Banks, the RBNZ and government teamed up to launch a mortgage deferral scheme, and the RBNZ swept away all restrictions on high loan-to-value ratio (LVR) home lending.
In terms of the RBNZ's dual monetary policy remits as what became known as the Covid-19 pandemic gathered pace, it certainly seemed that maintaining maximum sustainable employment would be a much bigger challenge than maintaining price stability. Heck, during the post-Global Financial Crisis (GFC) decade leading up to the pandemic, a period known as the Great Moderation, Consumer Price Index Inflation had only briefly exceeded the 3% top of the RBNZ's target band in 2011, largely because the John Key-led government increased GST.
Once the middle of 2020 rolled around it was becoming apparent that the world wasn't ending. New Zealanders had successfully fought off the first wave of Covid-19. Lockdown ended and the housing market took off. Economic activity bounced back strongly in what was referred to as a v-shaped recovery.
However, epidemiologists had said from the start that the pandemic would run for years, not months. The picture in many other parts of the world was dire, notably in the world's biggest economy, the United States. Covid-19 was running amok, tensions were heightened during a divisive presidential election, and black lives matter protests swept the nation.
New Zealanders got a wake up call in August that Covid-19 was far from done with us, and Auckland was placed in a lockdown. As the year rolled on the RBNZ was talking about taking the OCR negative, and introducing something called a Funding for Lending Programme (FLP) through which banks could borrow billions priced at the record low OCR.
Globally there were supply chain snarl-ups caused by the pandemic as people staying at home bought more goods and less services. There were long queues of ships waiting to get into some of the world's major ports.
But as former RBNZ Deputy Governor and Acting Governor Grant Spencer noted in a recent episode of interest.co.nz's Of Interest podcast, sentiment was looking up. It was becoming obviously that the high unemployment and drastic economic downturn feared back in March wasn't materialising. Sentiment improved in bond markets.
Was this the point at which the RBNZ should've started to dial back its economic stimulus? I would say yes, certainly, especially with the benefit of hindsight. LVR restrictions could've been reintroduced. QE, through the Large Scale Asset Purchase Programme, could've been scaled back. And certainly the December 2020 launch of the FLP, by which point Real Estate Institute of New Zealand data had national median house prices up 18.5% year-on-year to a new record median high of $749,000, seemed to be throwing petrol on the fire.
As 2021 got underway inflation started to show its head. I remember in January 2021 the father of one of my son's friends, who has clients in the freight industry, asking me what the RBNZ was going to do about all the inflation he was seeing. The answer was nothing for some time to come.
There were certainly signs from the third quarter of 2020 that it was time to at least reduce the volume of liquid in the punch bowl. However, the RBNZ was far from alone in not doing so, and would've been swimming against the global central banking tide if it had done so. Central bank and government largesse continued in much of the world.
Much of the international discussion and debate in 2021 was whether the inflation emerging was merely transitory, caused by the extraordinary circumstances the world found itself in. New variants of Covid-19 were emerging, and in the second half of 2021 Auckland, and parts of Waikato, were back in lockdown due to the delta variant being in the community.
In July 2021 the RBNZ did bring its QE bond buying to an end. And then in October 2021 it started increasing the OCR. The timing of this OCR hike actually made the RBNZ one of the first central banks to start a tightening cycle. The Reserve Bank of Australia, for example, didn't begin until May this year and had its Cash Rate at just 0.10%. And the US Federal Reserve began lifting its Fed Funds Rate, from a range of 0% to 0.25%, in March this year.
In February this year Russian President Vladimir Putin launched an invasion of Ukraine, causing a sharp rise in oil and food prices.
And now in mid-2022 we find ourselves with CPI inflation of 7.3%, the highest it has been in 32-years. People are struggling with high prices, including of fuel and food, with borrowers also grappling with rising mortgage rates. New Zealanders are far from alone in facing high inflation. In the US it has hit 9.1%, the UK 9.4%, the Eurozone 8.5% and Australia 6.1%.
Against this backdrop we now have calls for an inquiry, or review, of the RBNZ's actions. And it has got political with National Party Leader Christopher Luxon calling for a review this week. Luxon, of course, wants to be prime minister next year and anything he and his party can use to aid this cause, and can use to attack the Government with, will be grasped with open arms.
Notably in Tuesday's press release Luxon grouped the RBNZ and government together saying; "The Reserve Bank and the Government took unprecedented steps in 2020 and 2021 to pump money into the financial system. The massive and ongoing monetary and fiscal response unleashed a tidal wave of cash into New Zealand's economy."
Then there's the Government which wants to stay in power beyond next year's election. Finance Minister Grant Robertson was quick to reject Luxon's call for a review, labeling him Captain Hindsight. With inflation running high, Robertson and his colleagues know this is a major issue with voters and want to minimise the blame assigned to them for it. Any mud sticking to the RBNZ they will want to pin to its independence.
Then there's the RBNZ itself. With any organisation and individuals at the centre of any such inquiry there will be a strong element of 'we took the best option at the time based on the best information we had available.' There will be an element of butt covering among decision makers too of course. And there's the matter of Governor Adrian Orr being up for a second term next year, in election year, assuming he wants one.
In a statement the RBNZ and Orr acknowledged playing a role in the high inflation being experienced.
"I acknowledge that consumer price (CPI) inflation is at 7.3%, above the Remit target range of 1% to 3%. I also acknowledge that the [Reserve Bank's] Monetary Policy Committee's decisions over recent years have influenced this outcome," Orr said.
But he also noted: "I regret that the Committee – and society at large – has been confronted with the COVID-19 pandemic, and other recent events that have caused food and energy price spikes."
A danger of a review/inquiry is that it merely prepares old generals for the next war by reliving the last one. There's been an element of that in the Covid-19 response with a view forming that governments didn't do enough with fiscal policy, IE didn't spend enough money, to help central banks get economies going after the GFC. Thus this time around that view, and the fact Covid-19 was a health crisis, saw governments splashing cash.
And that brings me to another point. The GFC was a banking crisis. The Covid-19 crisis was a health crisis. We don't know what the next one will be.
Could it be that in a couple of years time the prevailing view will be that central banks' steep interest rate hikes in 2022 were a mistake?
We also, of course, don't know what the counterfactual would've been if central banks and governments hadn't done what they did. And we never will. 
It was screamingly obvious in March 2020, as the pandemic took a global grip, that for better or worse the RBNZ would go down the QE path, buying up billions of dollars worth of government bonds. That's because this had become the international central bank crisis response de rigueur during the GFC a decade earlier. 
Would a National government, whether it had been led by Simon Bridges, Todd Muller, Judith Collins or Christopher Luxon have prevented the independent RBNZ from following international central banking norms?
Robertson is right in saying National, at times, wanted the government to provide more financial support to businesses. Heck, in March 2021 National was even on the same side as the E tū trade union, calling for the Government to cover 100% of a worker's wages or salary when they were forced to self-isolate. At the time these weren't unreasonable calls. Many small business owners and workers were experiencing tough times.
Nonetheless it would be good if the Opposition agreed that any probe of the Government and RBNZ's Covid-19 responses also includes what they were advocating along the way. This might prove interesting.
It appears that there will be an inquiry into the RBNZ monetary policy response to Covid-19, and probably the government's fiscal policy response, if there's a change of government at next year's election. If there isn't, there won't be.
If there is a probe it'll be politically charged, that seems unavoidable. And arguably not having an inquiry is political too.
But politics isn't the reason we should want an inquiry. Rather we should want one to explain to the public, properly, what happened and why. And take on board lessons as to how to improve our ability to respond to future crises as much as is possible given we don't know what will cause the next crisis.
*This article was first published in our email for paying subscribers. See here for more details and how to subscribe.