Why are NZ banks cutting mortgage rates as Aussie banks hike them, and how long might this last?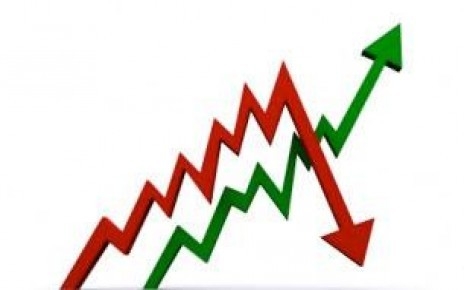 Whilst New Zealand banks are cutting mortgage rates their Australian parents are increasing them. What are the reasons for this discrepancy and how long might it last?
Local banks were at it again on Friday with cuts to advertised home loan interest rates from ASB, BNZ and Westpac. This was just three days after ANZ and TSB made cuts. The two-year fixed rate, still the most popular among Kiwi borrowers, has been trending down this year as demonstrated by the chart below.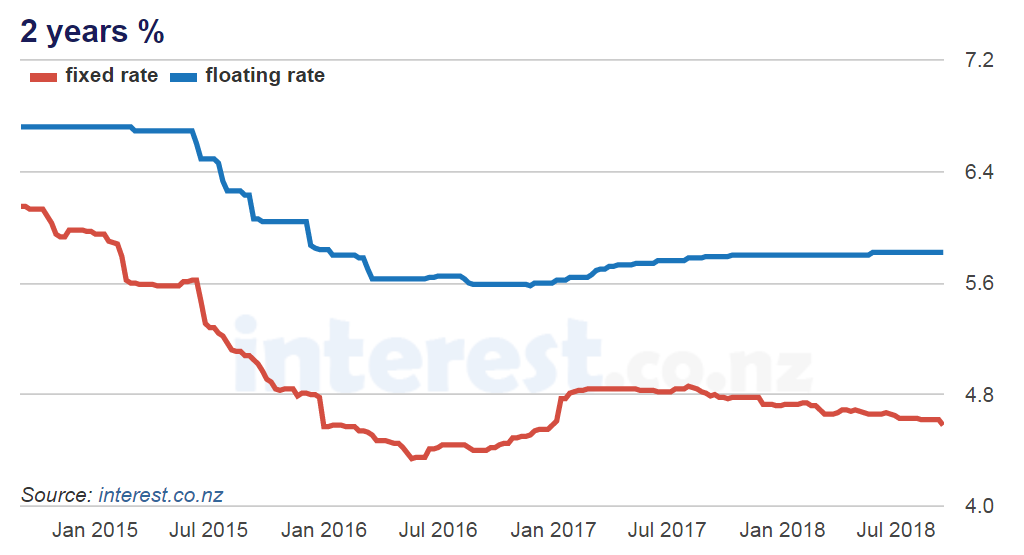 However in Australia the story's very different. ASB's parent Commonwealth Bank of Australia, ANZ and Westpac all recently hiked their variable, or floating, mortgages rates, which are more popular among Aussie borrowers than fixed-term rates. The outlier was BNZ's parent National Australia Bank, which left its standard variable rate unchanged at 5.24% in a move seen as trying to buy back public trust after a bruising time at the Royal Commission into Misconduct in the Banking, Superannuation and Financial Services Industry.
CBA's hiking variable rates by 15 basis points from October 4, ANZ's hiking variable rates by 16 basis points from September 27, and Westpac's hiking variable rates by 14 basis points from September 19.
So why the divergence between the ANZAC neighbours?
Kiwibank chief economist Jarrod Kerr points out it has happened before with Australian interest rates doing their own thing during the mining boom, and New Zealand's doing the same after the Christchurch earthquakes, for example.
"So we don't move lockstep with one another. [But] we do generally follow each others cycles over a longer timeframe," says Kerr.
He notes Reserve Bank of Australia (RBA) Governor Philip Lowe is an "open cheerleader" for the Australian economy, going as far as saying he's trying to counter negativity in the media.
"So you have a much more assertive profile priced into the Australian interest rate curve for starters, but then you've also got some different pressures on bank funding in Australia relative to New Zealand so if you look at bank bill rates in Australia relative to the cash rate they're much wider," says Kerr.
"So the bank bill rate in Australia is actually higher than in New Zealand and we have a cash rate which is 25 basis points higher. So the spread difference between a bank bill rate and a cash rate in Australia is much wider than what it is here in New Zealand."
Australia's cash rate is currently 1.50%, 25 basis points below the NZ Official Cash Rate, but is expected to start rising before its NZ counterpart.
In contrast to Lowe, Reserve Bank of New Zealand Governor Adrian Orr is a more "activist type" governor, Kerr says. Orr has looked at the outcomes NZ's had and said 'what can I do to ensure we get better growth and inflation," Kerr suggests.
"And he [Kerr] has come out and whacked financial markets the other way. He has given us downside risks outweighing upside risks. He has effectively hit the interest rate curve and he has smacked the currency as well."
"I prefer his [Orr's] approach. I like the fact that he has come out and said 'look we're not generating the growth and inflation and the risks to that growth and inflation over the next couple of years have deteriorated so I'm going to do what I can now to try and fuel that.' So if you look at our interest rate curve it's below Australia's and we've got cuts priced in here where there are some hikes priced into Australia," says Kerr.
"Since the August MPS [Monetary Policy Statement] Adrian Orr has lowered the swap rate, which has enabled banks to offer a better fixed rate mortgage here, which is what you're seeing and obviously now's the time to do it going into Spring."
Three key drivers of mortgage rates
Christian Hawkesby, executive director and head of fixed income at Harbour Asset Management, sees three key drivers of mortgage rates. Firstly, the likely path of the OCR or cash rate which provides the base wholesale rate and expectations of what's ahead. Secondly, what funding conditions are like for banks, how easy are they finding it to get funding and is that different between NZ and Australia? And thirdly, the competitive landscape in the two countries, how's that changing and where it fits in.
"In the current situation we're in we've got an environment where the RBA has been on hold for a long time, is on hold for probably a wee while yet, but is only talking about putting rates up from there. So from your wholesale market point of view that's stopping those wholesale base rates falling any further because the Aussie economy looks pretty good, activity is quite strong, they're just waiting for some inflation and wage pressure to come through and then they'll be lifting the official cash rate," says Hawkesby.
"Whereas locally we've obviously had a new governor come into place and shake things up a bit, increase the prospect that actually the Reserve Bank here cuts rates and cuts rates materially if they do go down that path. And so you've seen two year out to five year swap rates fall quite materially since then."
In terms of the funding picture Hawkesby suggests the Royal Commission in Australia appears to be creating some funding pressure.
With uncertainties in the world such as the US-China trade war and Brexit, Kerr says Orr's doing what he can to make sure financial conditions in the NZ economy are as loose as they can be without him actually cutting the OCR.
"I think that's the right approach. How long will we differ from Australia? I think it persists for a while. I don't see any need for us to get excited and start thinking about hiking rates anytime soon, and I certainly hope we're not in a position where we're forced to cut rates," says Kerr.
"If we're in a position where we're forced to cut rates, the Aussies are cutting as well. So it's more around when we start hiking and at this point if everything goes according to plan, the RBA will probably lift off before the RBNZ. That's great because they'll keep our currency versus theirs a little bit weaker which helps our manufacturing and other export sectors."
Hawkesby says the pricing of credit is not cheap at the moment.
"It just means that if you do get some pressure coming through you could see credit margins widen, or funding spreads widen, quite materially because they start from a reasonably low base," says Hawkesby.
"[So] there's not that much scope for credit margins to contract materially because of the levels they sit at. But if you did have some of these pressures come through, they could widen and that's a risk to the banks when they think about funding their activities." 
The chart below comes from Kiwibank.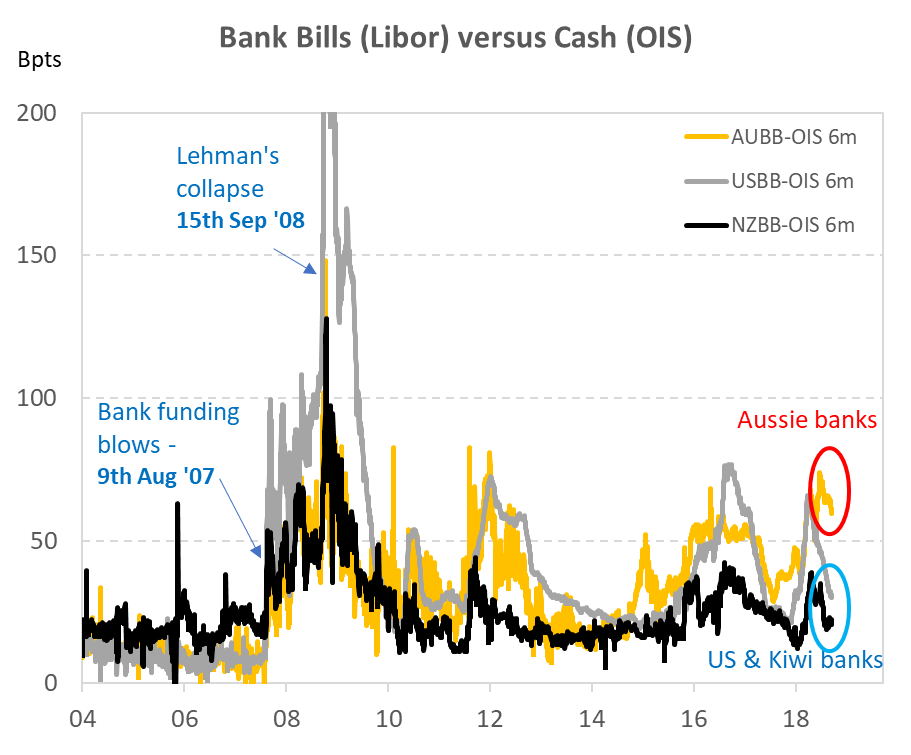 *This article was first published in our email for paying subscribers early on Monday morning. See here for more details and how to subscribe.