Economists at Westpac NZ say RBNZ inflation targeting facing the biggest challenge in its 30+ year history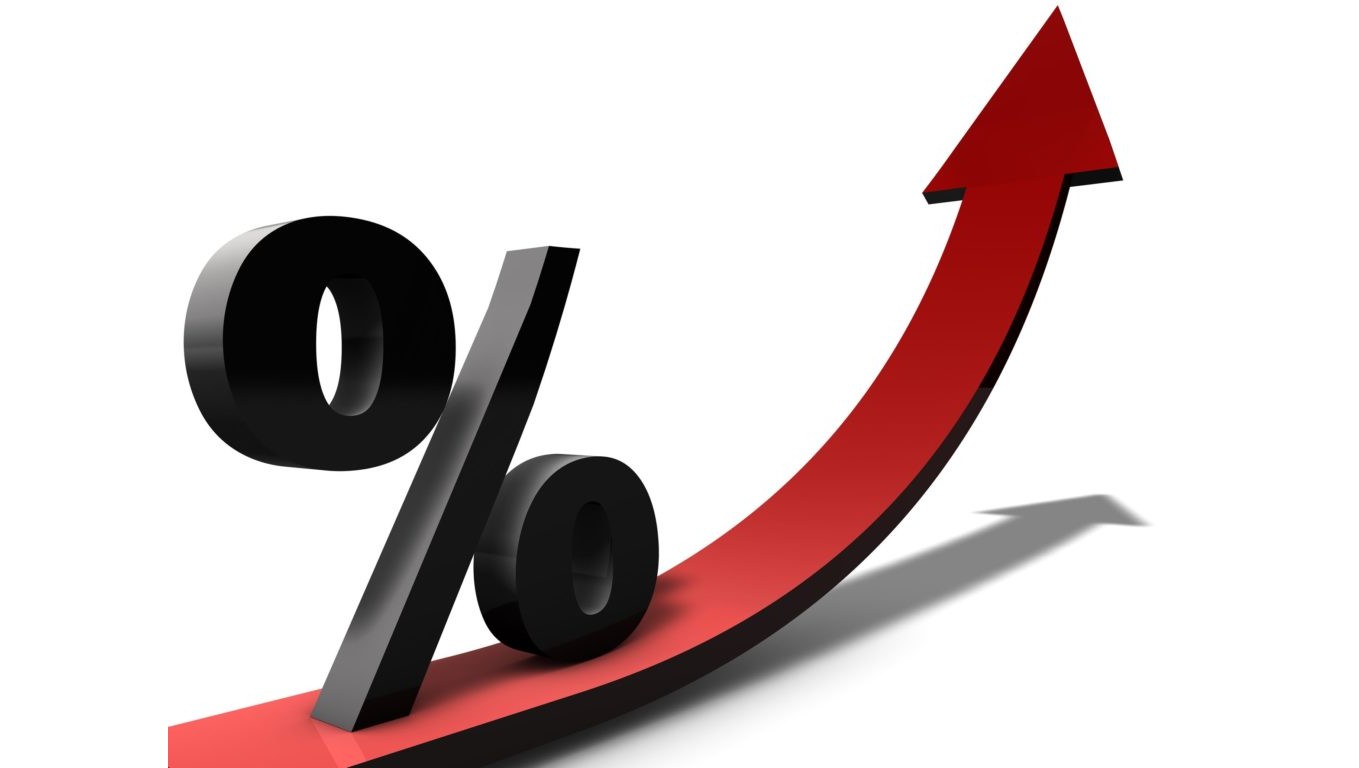 Westpac New Zealand's economists are increasing their forecast peak for the Official Cash Rate (OCR) by 50 basis points to 3.50%.
The bank's economists, led by Acting Chief Economist Michael Gordon, see the OCR reaching 3.50% by the end of the year. Having been at 0.25% as recently as early October last year, the OCR's now at 1.50%. They argue the Reserve Bank's inflation targeting framework, guiding monetary policy since February 1990, is facing its greatest challenge yet.
"We now expect the Official Cash Rate to peak at 3.50% by the end of this year. Inflation has risen to a multi-decade high, and is increasingly a reflection of the accommodative monetary policy settings to date. The Reserve Bank faces a major challenge in threading the needle between imposing too much pain on the economy in the near term, and forcing an even harsher adjustment in the future," Westpac's economists say.
"The inflation rate surged to 6.9% in the year to March, from a tame 1.5% just a year earlier. What's more, the seemingly relentless rise in prices is shaking people's confidence in a return to low and stable inflation over the medium-term."
The Reserve Bank is next due to review the OCR on May 25, with Westpac expecting a 50 basis points increase on top of April's 50 basis points hike. The economists also expect additional 50 basis points increases at the July and August OCR reviews.
"We acknowledge that four in a row would be virtually unprecedented in the era of inflation targeting - but then, so is much of what central banks are facing today. We've also lifted our forecast of the peak OCR for this cycle from 3.0% to 3.5%. We expect that to be reached by the end of this year, with two more 25 basis points hikes at the October and November reviews," Westpac's economists say.
"Our forecast is similar to the 3.4% peak in the Reserve Bank's most recent published projections, but it's still some way below financial market pricing, which has implied a peak of well over 4% at times. Obviously we think that market pricing is overdone - the high degree of leverage in the housing market means that a little will go a long way when it comes to raising interest rates. Even so, our forecasts agree that more will be needed than we thought a few months ago."
BNZ's economists, meanwhile, note NZ swap rates fell by between 25 basis points and 35 basis points last week. They say financial markets have started to question the aggressive rate hike profile built in for the Reserve Bank given growing questions about the global economic outlook and further evidence of a sharply slowing NZ housing market.
"The two-year swap rate, which reached as high as 3.995% just over a week ago, ended last week at 3.55%. The market still prices a high chance of a 50 basis points hike at next week's meeting, but the implied probability of 50 basis points moves at subsequent meetings has been pared back," BNZ says.
"The market is pricing a terminal rate for the Reserve Bank of around 3.75%, well down on the 4.25% levels seen a week ago, but still much higher than the 3% peak in the OCR we have pencilled in for later this year. We think there is scope for a further pullback in NZ rates if the Reserve Bank doesn't validate the market's elevated OCR expectations at next week's Monetary Policy Statement and global rates can stabilise."
ANZ's economists see the OCR peaking at 3.50% early next year, with their ASB counterparts picking a 3.25% peak. Kiwibank's Chief Economist Jarrod Kerr is forecasting a 50 basis points OCR increase this month, and a peak of 3% in November.
"And that should be enough. With house prices likely to be off 10% by year end, and most of the mortgage book refixing between now and then, the RBNZ is getting big bang for buck," Kerr says.
Back at Westpac Gordon & Co believe March's 6.9% inflation rate will be the peak in this cycle. Nonetheless they expect inflation to remain above the Reserve Bank's 1% to 3% target range until the middle of 2023, and to occupy the upper half of that range for a few years beyond that.
"Our forecast implicitly assumes that the Reserve Bank will successfully thread the needle between doing enough to uphold its credibility as an inflation fighter, while not overdoing it and sending the economy into recession. That's going to be extremely challenging, and it will require a careful understanding of the factors that have contributed to inflation, how persistent they will be, and how they will respond to monetary policy," Westpac says.
The bank's economists also reiterate their forecast for house prices to fall 15% over this year and next year.
"The impact of interest rate increases to date is already clearly evident in the housing market, with nationwide house prices down 5% since November and sales now back around pre-pandemic levels. With the OCR set to continue rising over the coming year, we now expect that house prices will fall by 10% over calendar 2022, with a further 5% drop expected over 2023 (previously, we had forecast house prices to fall by around 10% in total over 2022 and 2023)."
"A 15% drop in house prices sounds large compared to history, but to put it in context, it would only take average prices back to where they were at the start of 2021. That illustrates the ferocity of the rise in house prices during what turned out to be a brief period of super-low interest rates," says Westpac.
"The housing market is a key influence on households' wealth and confidence. And just as the recent period of rapid house price gains boosted spending appetites, the slowdown now in train signals a period of softer spending growth over the next few years."
The chart and table below come from Westpac.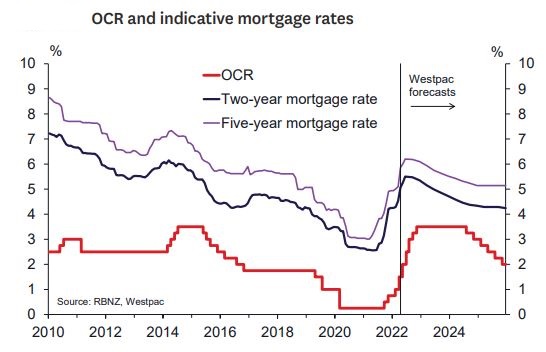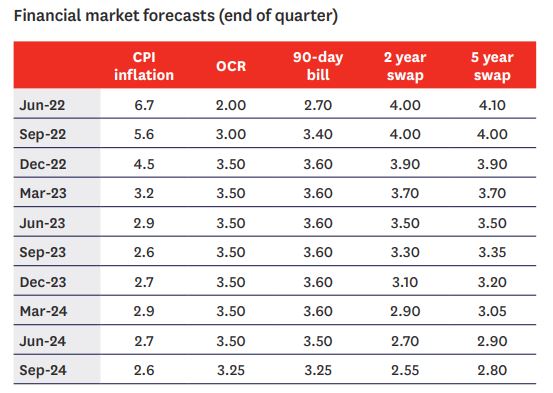 The link below will take you to Westpac's latest economic overview in full;