Inflation had its biggest annual jump since 1990, driven by housing and fuel related costs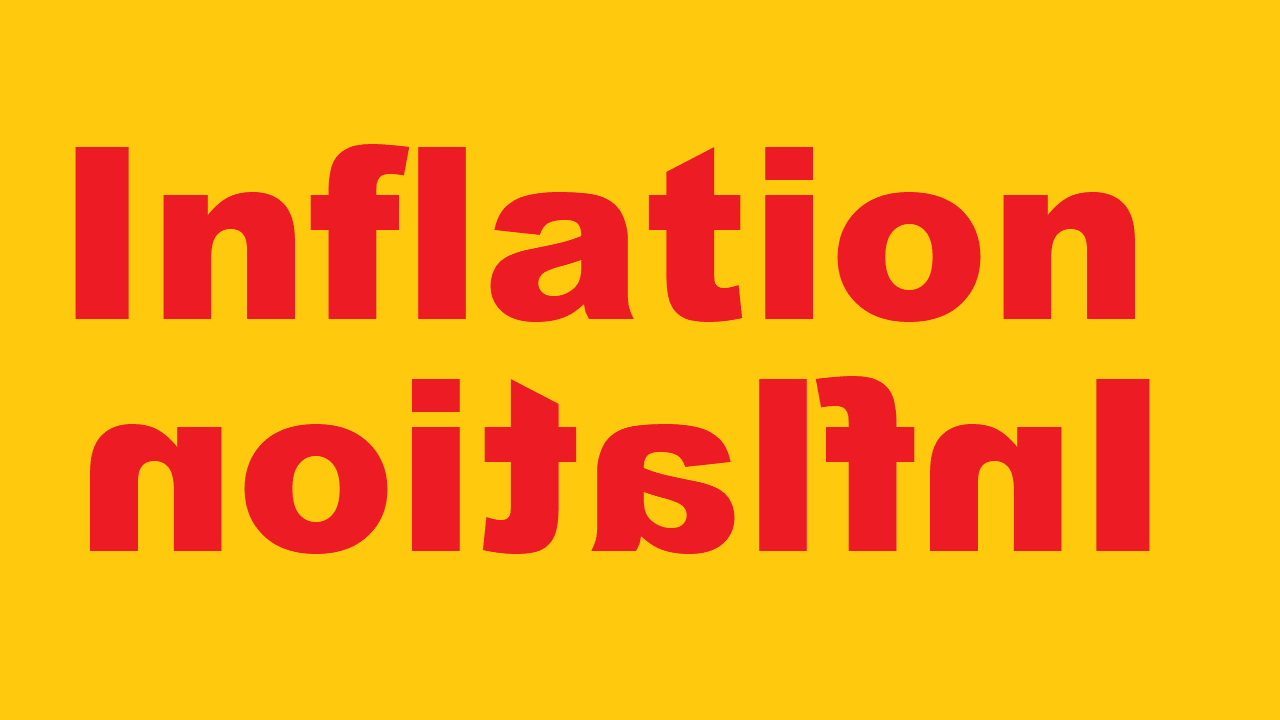 Big. But not quite as big as expected.
Inflation has hit its highest level in this country since 1990,  but the 6.9% figure as at the March quarter is somewhat below market expectations, which were for a figure of 7.1%.
The latest 6.9% figure is up from 5.9% as of December 2021. It is around what the Reserve Bank (RBNZ) was expecting. It has suggested that inflation will peak at about 7% in the first half of this year.
The key 'non-tradeables' (IE domestically-generated) inflation figure came in at 6.0%, up from 5.3% in December, showing that there is a great deal to do in terms of controlling rising prices within the country. Statistics New Zealand says the domestic/non-tradeable figure is the highest since that particular series began in June 2000.
'Tradeable' (imported) inflation was a searing 8.5% in the year to March, which was also a series-high figure dating back to June 2000.
In terms of the quarterly overall figure, inflation rose 1.8% in the March quarter.
Bear in mind that the RBNZ is charged with keeping inflation in a 1% to 3% range, explicitly targeting a 2% level. Governor Adrian Orr has conceded the central bank is "not in a great place now" with inflation. The RBNZ's main weapon against inflation is the Official Cash Rate (OCR), which it raised by 50 basis points to 1.5% last week. Much more hiking is expected yet.
Ben Udy, Australia & New Zealand economist for independent economic researchers Capital Economics said the first quarter inflation figure was broadly in line with the RBNZ's expectations, "which reduces the likelihood of another 50 basis point hike in May". The 1.8% q/q  rise in inflation was below the analyst consensus of a 2.0% q/q rise, but was enough to take annual inflation to a 30-year high of 6.9%.
"Looking ahead we think inflation is now around its peak. The government's reduction in excise taxes should reduce fuel costs in Q2. What's more, as house prices are now falling we think homebuilding inflation will ease before long. And base effects mean the pace of quarterly price growth would need to ramp up further to lift headline inflation again in the quarters ahead.
"The RBNZ noted at its April meeting that it expected inflation to peak at around 7% in the first half of this year. As today's data are broadly in line with that forecast the chance that the Bank hikes rates by another 50 basis points in May has now diminished. Still, we expect inflation to remain well above the RBNZ's target throughout 2022. So we still suspect that the Bank will hike rates to 3.0% by the end of this year," Udy said.
The main driver for the 6.9% annual inflation to the March 2022 quarter was the housing and household utilities group, influenced by rising prices for construction and rentals for housing.
Prices for the construction of new dwellings increased 18% in the March 2022 quarter compared with the March 2021 quarter, the largest increase recorded since the series began in 1985.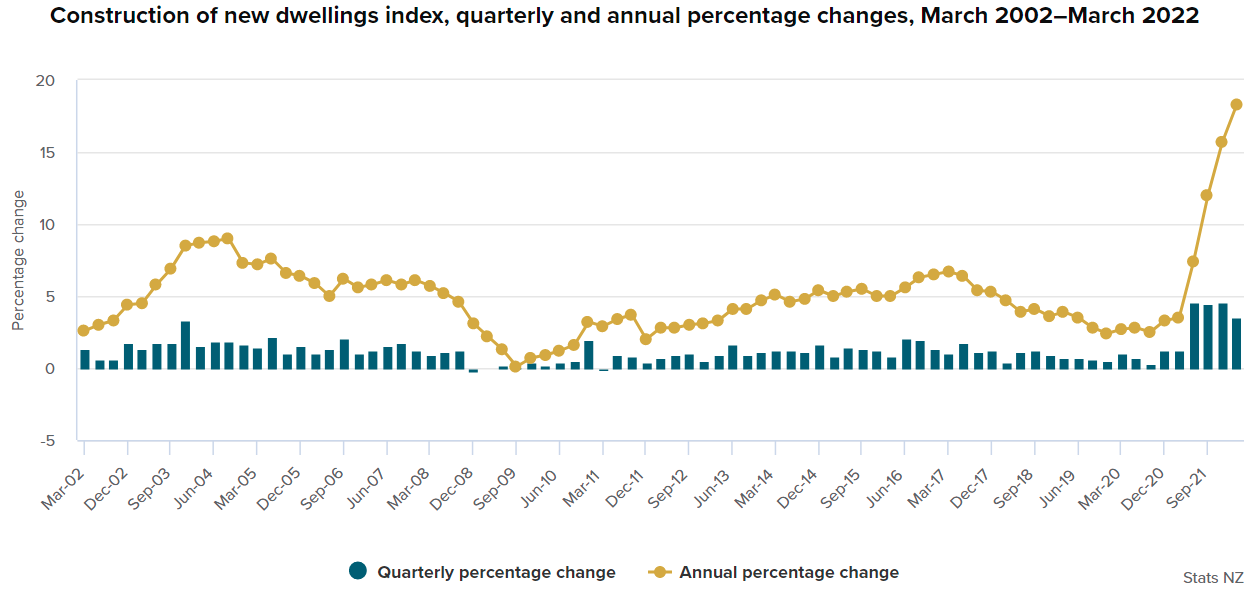 "Construction firms have been experiencing many supply-chain issues, higher labour costs, and also higher demand, which have pushed up the cost of building a new house," Stats NZ consumers prices senior manager Aaron Beck said.
Transport was the second most significant contributor to annual inflation, up 14%. The largest driver of this was a 32% increase in petrol.
The increase in cost of food also contributed to the annual movement, with food prices up 6.7% annually. The largest contributors to this were vegetables (up 24%) and ready-to-eat food, up 5.6%.
Annual inflation main contributors:
Housing and household utilities increased 8.6%, influenced by home ownership (up 18%) and actual rentals for housing (up 4.0%).
Transport increased 14%, influenced by private transport supplies and services (up 23%) and purchase of vehicles (up 5.6%).
Food prices increased 6.7%, influenced by fruit and vegetables (up 17%) and grocery food (up 5.5%).
Miscellaneous goods and services increased 5.6%, influenced by other miscellaneous services (up 11%) and personal care (up 6.4%).