RBNZ Governor says the central bank needs to 'retain anti-inflation bias in everything we do' to prevent inflation expectations becoming 'baked in' to price setting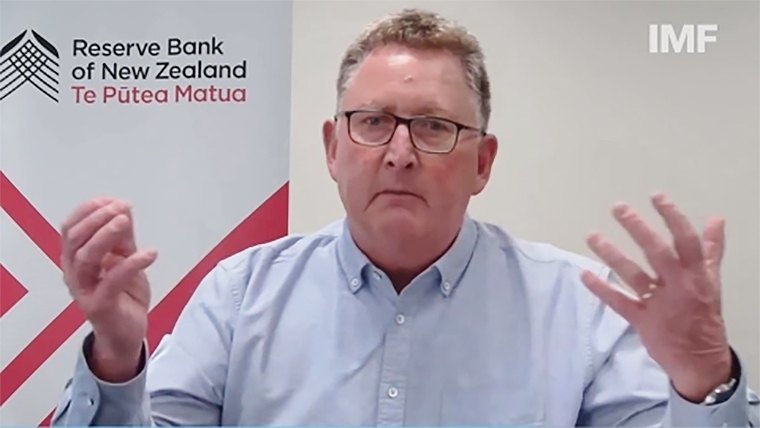 Reserve Bank Governor Adrian Orr is conceding that the bank is "not in a great place now" regarding inflation.
His comments, made in an interview with the International Monetary Fund, come ahead of the release on Thursday of what's expected to be New Zealand's biggest inflation figure in over 30 years, with 'headline' inflation set to top the 7% mark.
The RBNZ hiked the Official Cash Rate by 50 basis points last week to 1.5%. In his comments to the IMF Orr reiterated that the double hike now was about doing more sooner rather than a signal that the OCR would be going higher than the central bank had previously indicated (in February) - which was an anticipated high point of 3.4% in 2024.
Orr said there was "significant work ahead" and "at least the direction is very clear".
"I always remember the words 'if you are really struggling about what to do next it's because you are probably in a good place now'.
"For us it's very obvious what we need to do next, which means we are not in a great place now," he said.
"We need to tighten monetary conditions and that's what we've been about."
He made reference to the RBNZ's "least regrets" policy.
And he said when the pandemic crisis began in 2020 it had been a question of "which regret would we most want to avoid. And deflation outweighed inflation".
"It was easier to risk over egging than under egging because deflation with zero bound floors is a nightmare to consider."
Now he said it was a question of the the RBNZ removing "any remaining unnecessary stimulus".
"It's just getting on with it so that people can understand what we are about.
"We have to retain an anti-inflation bias in everything that we do. That is our role as central banks to head off that headline inflation expectation becoming baked in to price setting.
"We need to remain focused on the horizon over which we can be impactful but without doing unnecessary damage to output and financial volatility."
Orr said the challenge in front of all central banks now "is really how do we tighten our monetary policies to constrain inflation expectations but without creating a recession. The challenge of a soft landing coming out over the next two years".
"I would say central banks aren't going to achieve their mandates on their own – low and stable inflation and maximum sustainable employment.
"We are going to need support. Central banks are going to have to communicate very clearly about our purpose and why we are looking to lift interest rates in the current environment.
"We are going to have to be very clear with our fiscal authorities around what we are doing and how they could assist around more targeted effective fiscal policies and I would say speaking to the global institutions we really do need to get on and make progress, work collaboratively on what I would call common issues."
This was all what he described as a "non-trivial challenge".
"The world has changed dramatically over the last two years," he said.
"The most obvious thing to us at the moment is the speed bumps the global economy has run into and that globalisation has hit.
"This is the end of a big beautiful globalisation sprint and we are now reflecting on what is a more optimal situation."