The forthcoming inflation figures are set to have a '7' in front of them for the first time in over 30 years; the real question is what this does to 'inflation expectations' and how ingrained price rises may become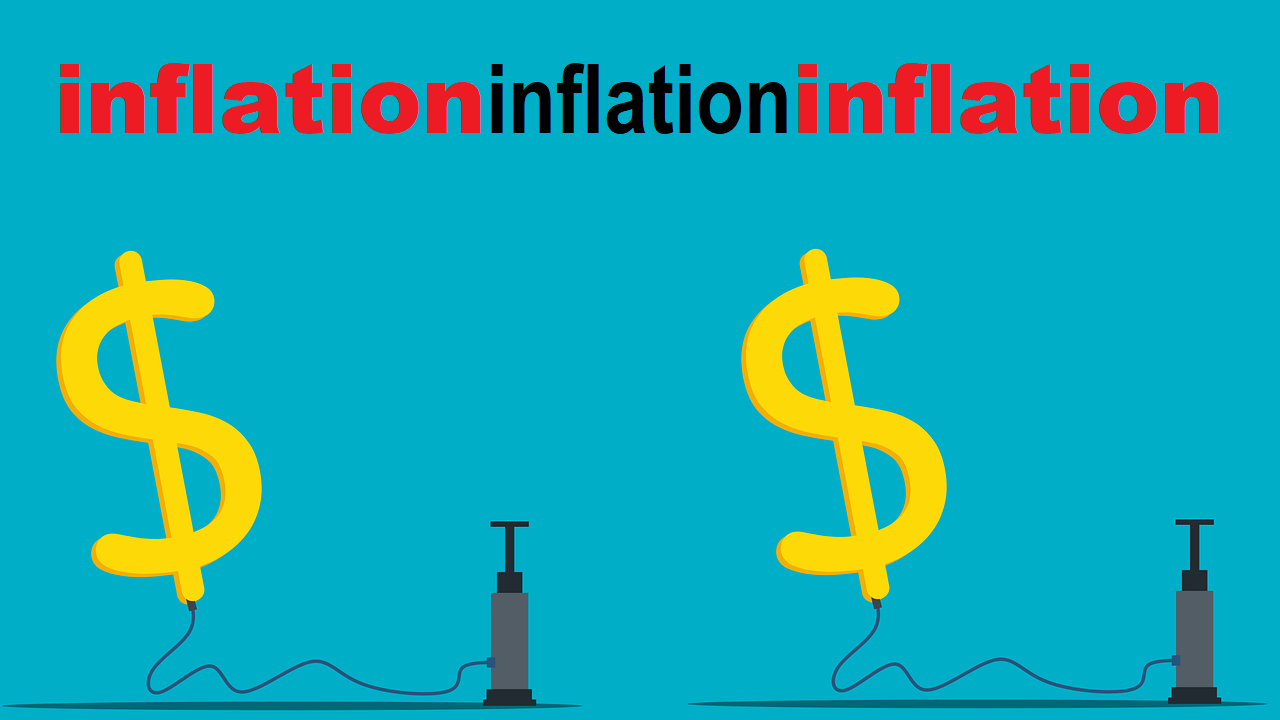 It will, in the words of one economist, be a "monster".
Statistics New Zealand is set to release Consumers Price Index (AKA inflation) figures for the March 2022 quarter on Thursday, April 21.
The 'headline' number will be a big one. Economists reckon it will have a '7' in front of it. 
To give some historical perspective, it will be the first time New Zealand has seen annual inflation of over 7% since 1990. And if one chooses to discount previous spikes in inflation that were contributed to by either the introduction of, or increase in, GST, then we have to go back to 1986 for the last time we had inflation of this magnitude.
Yes, 36 years. A lot of us were not born then. (I was and I don't remember inflation fondly.)
And while the hope will be that this 7%+ figure proves to be the peak, there can be no certainty. 
Go back less than 12 months and nobody was predicting inflation to get to anything like these levels. Economists have been writing up, then rubbing out, then re-writing projected inflation figures frantically. The annual inflation figure as of December, 2021, was 5.9%, which was up from 4.9% in September, 3.3% in June and just 1.5% in March 2021. What a difference a year makes.
Bear in mind that our central bank the Reserve Bank (RBNZ) is charged with keeping inflation in a 1% to 3% range, explicitly targeting a 2% level. Its main weapon in doing so is by influencing interest rates through either raising or dropping the level of the Official Cash Rate (OCR). After the onset of Covid in early 2020 the RBNZ dropped the OCR to an emergency setting of 0.25%. Since October, in the face of the emerging inflation pressures, it has now raised it to 1.5% - with much more to come this year.
Truth is, the world has been hit by one (inflationary) shock after another. There was the pandemic, which led to massive monetary stimulus being pumped, then there were the big supply chain disruptions, an emerging oil shock, then Putin decided to start a war in Ukraine, which supercharged the oil shock, and so on.
Ultimately the key to whether the surge in prices we've seen starts to become more permanent lies within that amorphous thing known as 'inflation expectations'. 
After the horrors of galloping inflation in the 1970s and 80s the world made a good job of removing inflation expectations. Put simply, people stopped expecting prices to rise so they weren't putting their prices up in anticipation, or they weren't demanding big salary increases to compensate for what they thought would be rising prices.
Unfortunately in New Zealand, various measures of inflation expectations, including the Reserve Bank's own survey, have shown that people are now once again expecting future prices to be higher. If that mindset locks in then we could get into a wage and price spiral that will be difficult to extricate ourselves from.
That's why the RBNZ is making efforts to get on top of the surge, doubling up in its last interest rate review on April 13 with a 50 basis-point hike to the OCR. By acting decisively now, it hopes to dampen those inflation expectations. Will it succeed? It might have a job on its hands. It took a long time all those years ago to deaden inflation expectations. It may take a while again. We shall see.
But that's for the future. For the present there will be the details of the March quarter 2022 inflation data to digest.
Key components are expected to include fuel and transport. The Government has of course temporarily cut fuel taxes, but the main impact of that reduction in terms of the inflation figures is not likely to be seen till the second quarter of the year. 
Other 'culprits' in the surging prices include housing-related and construction costs, food, alcohol and tobacco. 
Things such as fuel prices cause 'tradeable' inflation, that is, imported - and over which we don't have much control. The more key component of inflation is the so-called 'non-tradeable' inflation, which is rising prices that are generated domestically.
ANZ economist Finn Robinson and chief economist Sharon Zollner - who are picking a 2.2% quarterly rise in inflation, and 7.4% annual figure, say the exact breakdown of first-quarter inflation "is pretty uncertain".
"And given that Q1 saw the Omicron wave peak, and global commodity prices surge in the wake of the Russian invasion, it's very possible that tradables (ie imported) inflation comes in even hotter than the 8.9% year-on-year print we've pencilled in (vs 6.9% in Q4)," they say.
"For what it's worth, the current trend globally is for inflation to beat analyst estimates. In an environment where inflation expectations are becoming dangerously elevated, an upward surprise would only increase the risk of expectations becoming unanchored from the RBNZ's 2% target midpoint. But most important for the RBNZ will be the core inflation pulse. In the December quarter, all the key measures of core inflation were above the RBNZ's 1-3% target range for annual CPI inflation – even the slow-moving sectoral factor model. We're forecasting that non-tradables (ie domestic) inflation accelerated to 6.5% in Q1 from 5.3% previously, highlighting just how much of the inflation pulse is being generated by domestic sources."
Robinson and Zollner say rising inflation expectations and an extremely tight Kiwi labour market create their own feedback loop of rising prices – supported by the very strong starting point for domestic inflation pressures.
"That speaks to the RBNZ needing to hike interest rates aggressively over this year to get ahead of the inflation curve."
ASB senior economist Mark Smith is picking an annual inflation figure of 7.3% as of the March quarter.
"...Annual CPI inflation is expected to remain elevated over 2022 and remain outside the 1-3% target range until probably 2024," he says
The inflation "horse" has, he says, "bolted".
"A steady stream of price and cost rises from a multitude of domestic and external sources has resulted in ASB Economics (and the RBNZ) almost continuously revising up our forecasts for NZ inflation."
He says the big issue is not so much what the inflation peak will be but how persistent the uptick in inflation is.
"The RBNZ has acknowledged that risks to near-term inflation are skewed to the upside but seems confident medium term inflation is still aligned with the 1-3% inflation target. However, we are not so sure."
Smith says high readings for core inflation and increasingly widespread price increases would highlight the possibility of high inflation outcomes being more persistent, "with the RBNZ still behind the curve".
He sees annual CPI inflation ending 2022 at above 6%, and not moving under 3% until mid-2024.
Westpac senior economist Satish Ranchhod - who describes the forthcoming March quarter inflation figure as being "set to be another monster" - is forecasting annual inflation of 7.0%.
"Much of the rise in consumer prices seen in recent months is a result of high international oil prices. There have also been large increases in the prices for fresh produce and other food products," he says.
"But the high level of inflation isn't just due to a few specific items.
"Price pressures are bubbling over in every corner of the economy, boosted by a potent cocktail of supply-side cost pressures and firm consumer demand."