Big bank credit ratings in no immediate danger of downgrade from Fitch despite its concerns about potential asset bubbles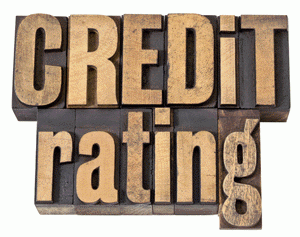 By Gareth Vaughan
Fitch Ratings says despite its warning New Zealand's major banks are facing increasing challenges, their credit ratings are in no immediate danger of downgrade.
Fitch yesterday published a report on New Zealand banks' operating environment, in which it said strong asset growth and fierce price competition were potentially leading to asset bubbles. See our story on the report here.
Fitch's Sydney-based senior director Tim Roche told interest.co.nz that despite the credit rating agency's concerns about the New Zealand banking sector, there was no downgrade looming for the country's big four banks' credit ratings.
"Their ratings are driven off their parent ratings so for a downgrade of what we call the issuer default rating, which is the AA- rating, or even a change in the (stable) outlook, that's going to be driven by a change in the parent's ratings," Roche said. "And we've just recently reviewed the Australian parents. So there's no immediate pressure on those ratings."
New Zealand's big four banks - ANZ, ASB, BNZ and Westpac - are owned by Australia's ANZ Banking Group, Commonwealth Bank of Australia, National Australia Bank and the Westpac Banking Corporation.
"Where there may be some (ratings) pressure, and it's probably not immediate, but maybe 6-12 months down the line, is on their stand alone ratings, what we call their viability ratings," added Roche.
"That's where we're looking to try and strip out the benefits that they get from their parent. And to the extent that we continue to see the build up of pressure within the housing market, the competition, margin pressure, some of the issues around bad debts, there may be some negative pressure there on their stand alone ratings."
In the middle of March Fitch affirmed its AA- ratings with a stable outlook on the big four New Zealand banks. It also affirmed their viability ratings at 'a'.
Fitch says its viability ratings are designed to be internationally comparable and represent Fitch's view on the intrinsic credit worthiness of an issuer. Together with Fitch's support ratings framework, the viability rating is a key component of a bank's issuer default rating and considers various factors including; industry profile and operating environment, company profile and risk management, financial profile, management strategy and corporate governance. See credit ratings explained here.
Housing market the biggest concern
Roche said Fitch was currently most concerned about the housing market, and specifically house price appreciation.
"Also the competition we're seeing within the banking system," said Roche. "And certainly seeing some of the comments from the RBNZ as well coming out around the price competition, but also talk around credit and the way that's being assessed."
"We're not saying that that's necessarily going to lead to significant issues for the banking system in New Zealand, but just that it potentially could lead towards a bubble situation which may cause issues somewhere down the line."
The Fitch report also highlighted perennial issues raised by credit rating agencies over major New Zealand banks' reliance on offshore wholesale funding markets. Fitch estimates the big four source between 35% to 40% of their funding from wholesale markets.
"We're certainly conscious of the fact that you can only really grow to the extent that the pool of deposits grow," said Roche. "And if you do have higher demand for credit then potentially that means your loans are going to grow faster than deposits, although that hasn't necessarily been the case recently."
"What we would ideally like to see is that to the extent that loans do grow faster than deposits, that those loans are being funded with longer term wholesale funding rather than shorter term funding. I think we are seeing that and certainly the core funding ratio is something that will keep the banks focused on that type of funding profile going forward."
Nonetheless he said the reliance on offshore funding markets was here to stay.
"I don't think that's going to disappear anytime soon. So it's something that we've already factored into the ratings. If we were to see a material deterioration, say deposits decline quite significantly as a proportion and then a greater reliance on short-term funding, there may be some negative (ratings) pressure there."
The Fitch report notes that since the introduction of the core funding ratio, the major banks have grown customer deposits by more than 5% on a compound annual growth rate since 2010, while the compound annual growth rate for gross loans has been below 2%.
"The trend of historically strong customer deposit growth was also reflected in an improving savings rate for both households and corporates/businesses since 2007. However, the savings rate has stabilised since early 2012 most likely the result of the improving property market and consumer and business confidence," Fitch says.
This article was first published in our email for paid subscribers. See here for more details and to subscribe.