The risk of a significant NZ house price correction is slowly moderating, Moody's says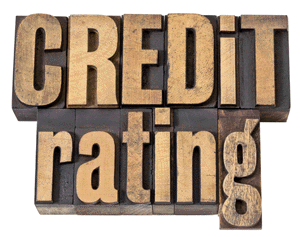 By Gareth Vaughan
Credit rating agency Moody's says the risk of a significant New Zealand house price correction is slowly moderating thanks to steps taken by the Reserve Bank and efforts to boost housing supply.
In a report on the New Zealand banking system Moody's Sydney-based analyst Daniel Yu says the housing market "exuberance" of the last year raises some longer-term concerns, but the current house-price appreciation hasn't been fuelled by excessive credit growth.
"Moreover, the risk of a significant house price correction is slowly moderating, as a result of Reserve Bank restrictions on high LVR (loan-to-value ratio residential mortgage) lending, higher capital requirements on such loans, the tightening of monetary policy, and the coming measures to boost housing supply. All these are helping to cool down the market, as evidenced by a slowing of house sales and price growth," says Yu.

"Elevated household debt remains a key sensitivity of the household sector. But our expectation is for the Reserve Bank to tighten monetary policy gradually."
Nonetheless Yu says Moody's expects the regulatory environment in the next 12 months to be dominated by a continued focus on managing the risks banks face from rising property prices.
Moody's outlook on New Zealand's banking system is stable, Yu says, reflecting an expectation of sustained economic growth and stable asset quality in the next 12-18 months. Although the banks could face "mild pressure" on their loan margins as monetary policy gradually tightens, low credit costs will help preserve profits and allow banks to maintain strong capital buffers, says Moody's.
Moody's says its central scenario assumes slightly above-trend GDP growth of 3.3% in 2014 and 2.9% in 2015. Moody's expects a gradual and modest rise in interest rates over this period.
Yu's comments on the moderating risk of a significant house price correction come after he told interest.co.nz in April last year New Zealand banks faced a number of risks and Moody's was starting to see more evidence of these risks "coming through the banking system."
Moody's has Aa3 ratings with stable outlooks on ANZ NZ, ASB, BNZ, Kiwibank and Westpac. See credit ratings explained here.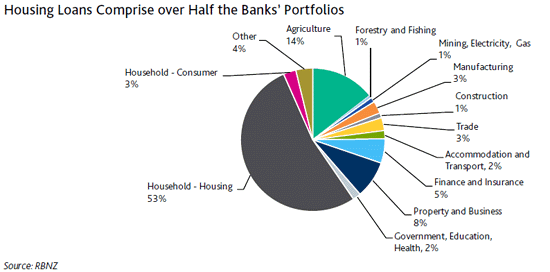 This is an abridged version of this article. The full version was published in our email for paying subscribers. See here for more details and how to subscribe.