BNZ head of research Stephen Toplis says the Reserve Bank's likely to cut interest rates this month - and it will be the wrong thing to do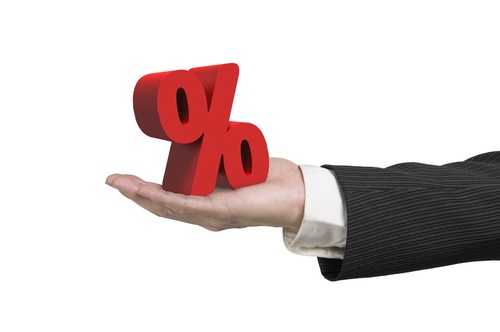 BNZ economists are picking that the Reserve Bank's going to make a "mistake" later this month and cut interest rates again.
Most economists believe that the RBNZ will cut the Official Cash Rate again, following on from the reduction on March 10 to 2.25% from 2.5%. However, most are picking June as the time of the next cut, rather than April 28, which is the next time the RBNZ will consider rates.
But in this week's BNZ 'Strategist' publication, BNZ head of research Stephen Toplis, in an article headed: "Forecasting a policy mistake", says he's expecting rate cuts in both April and June.
"We are making a very dangerous assumption: [that] 'The RBNZ will hold a consistent line from one rate-set meeting to the next'. If it does so, then we believe it has little option but to lower its Official Cash Rate at its April review," Toplis said.
"At the same time consistency would suggest it also open the door to a further reduction thereafter. Accordingly, we are moving our expected rate track to include 25 point cuts in rates at both the RBNZ's April and June meetings."
But while this was the BNZ economist's "central view", they were doing it "with only modest conviction - as RBNZ consistency has been lacking of late and our call is also highly dependent on the actions of the Fed, the trajectory of the New Zealand Dollar Trade Weighted Index (TWI) and commodity prices", Toplis said.
"And let's make it clear, we do not believe for a second that this economy will benefit from further reductions in interest rates which, instead, will inevitably create greater economic distortions and volatility than we already have.
"But we are tasked with making a call on what will happen rather than what should," Toplis said.
He said the "major determinant" in calling a rate cute this month was the the ongoing strength in the New Zealand dollar and the direct impact this would have on the RBNZ's inflation forecasts.
"Of course, it's particularly dangerous to hang calls on currency spot rates as they have a tendency to move. Accordingly, we are quick to point out that if the NZD tumbles from its current levels between now and the April OCR review we will have no hesitation in backing off our call."
Toplis said one of the developments that the BNZ economists had thought might prevent the RBNZ cutting further was the tightness in the labour market as reflected in: the low unemployment rate; high participation rate; strong real wage growth; and heightened difficulty in finding labour (both skilled and unskilled).
"But a recent speech by Deputy Governor Geoff Bascand focused more on the disinflationary aspects of recent labour market developments than the inflationary ones. This despite the fact that the RBNZ's own new labour conditions measure, released at the same time, suggested growing inflationary pressure."
Toplis said ongoing solid economic growth and accelerating house price inflation might also be reasons not to ease - but the RBNZ's growth forecasts were already optimistic and unlikely to be surprised to the upside and the house price inflation forecasts were also high.
"Latest housing market data scare us to death but that's been the case for a while and the RBNZ glossed over it in March. So why change now? What it does mean, however, is that the prospect of tighter macro-prudential policy is heightened."
Putting it all together, therefore, Toplis said it could only be concluded that "consistency demands" a near term rate cut with more to follow.
"Consistency demands it but (a) we don't think it necessary and (b) we have little confidence that consistency will be the order of the day."
Moreover, Toplis said, the BNZ economists remained very wary of the potential pitfalls of basing a call heavily influenced by volatile currency and commodity markets, and mixed messages internationally.
"But to sum it all up the following is how we think things will evolve (with our convictions for such bracketed): – The RBNZ will cut in April (slight conviction); – There will be a cut by June (strong conviction); – There will be at least two rate cuts (moderately high conviction); – Cutting rates any further at this juncture will probably do more harm than good (very high conviction)."