One of the world's biggest investment banks cuts its expectations for NZ's economic growth citing, in part, business confidence – but it is expecting growth to pick back up before too long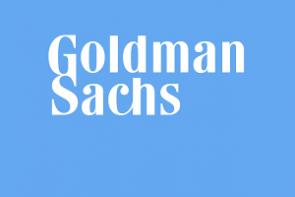 Goldman Sachs has reduced it's Gross Domestic Product (GDP) growth expectations for New Zealand, citing recent weakness in business confidence.
The investment bank has also pushed out its Official Cash Rate (OCR) forecast by nine months and is expecting interest rates to be at 3% by 2021.
Goldman is one of many forecasters that has revised its economic predictions following the Reserve Bank's "stridently dovish" Monetary Policy Statement (MPS) earlier this month.
In a note, Goldman says it has trimmed its 2018 GDP growth forecast to 2.7%, down 0.2% on the "expectation that the recent softening in NZ business surveys will partly filter through to the hard activity data."
This is, however, 0.2% higher than the Reserve Bank's own forecasts for 2018.
The note says while historical experience cautions against overstating the economic pass-through of low business confidence during periods of Labour-led Governments, Goldman's Current Activity Indicator has slowed materially, year-to-date, from 3% to 2.4%.
Despite this, it is cautioning against "overstating the longevity" of the loss of economic momentum that triggered the Reserve Bank's dovish shift.
"We think it is quite reasonable to expect economic momentum to rebound in [the second half of] 2018 as several temporary headwinds to growth fade."
These headwinds include adverse weather conditions, with high levels of rain earlier this year playing a part in softer construction outcomes, as well as a drop in net exports, the note says.
Looking ahead, Goldman says the lower Kiwi dollar will continue to support growth and the Government's fiscal stimulus package will also contribute to higher GDP growth.
OCR at 3% by 2021
It is also pushing out its expectations for an OCR hike, but not as far as the Reserve Bank is anticipating.
Last month, Goldman was expecting the OCR to be increased in February next year. At the time, it was the most hawkish forecaster in the market.
It is now not expecting an increase until November 2019 – the Reserve Bank is forecasting the next OCR move to be in September 2020.
Beyond that, the investment bank is expecting the OCR to rise to 3% by the end of 2021.
"Even if part of this shift is possibly a near-term strategy to keep downward pressure on the NZ dollar, it is clear that the Reserve Bank under Governor Orr will have great patience before lifting rates from record lows.
"We cannot ignore the strength of this new forward guidance over the coming year or so – and this is the primary reason for pushing-back our forecast start to the Reserve Bank's tightening cycle."
But Goldman does acknowledge there is some risk that the Reserve Bank will cut the OCR.
This follows Westpac putting the odds of a cut at "one in three" and ANZ saying the next move is more likely to be a cut than a hike.
Goldman says that risk will become more pronounced if there is further deterioration of global financial conditions and any unforeseen negative impacts from Mycoplasma Bovis.