Reserve Bank leaves Official Cash Rate unchanged at 1.75%; No change to rates seen before 2021; Next move 'up or down'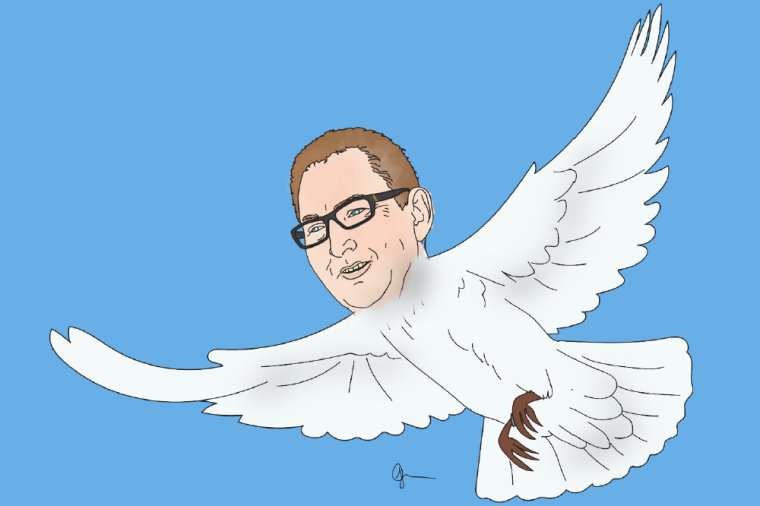 The Reserve Bank has left the Official Cash Rate at 1.75% as widely expected and has now pushed out any rate changes till 2021 at the earliest.
Additionally, in the expected 'dovish' shift in language the central bank has reinstated the view that the next move could be up or down. 
The OCR has been at 1.75% since November 2016.
In the key forecasts contained in the new Monetary Policy Statement the RBNZ has pushed back the time it expects inflation to meet its explicit target of 2% from December 2018 to December 2020. So, it now says inflation will be below that mark for two years longer than earlier forecast. 
Despite being well off the mark with its September quarter GDP pick (it picked 0.7% growth while the actual figure was just 0.3%) the RBNZ has retained confidence the economy will keep on trucking in the short term and it has increased its pick for December 2018 GDP to 0.8% from 0.5% previously.
The timing of the first OCR move has now been moved forward by six months to early 2021. 
The forecast is still for the first move to be a rise and perhaps this is why the Kiwi dollar responded to the announcement by rising sharply by over half a cent to above US68c initially and then continuing to push up towards US68.5c - a gain of more than 1c on the day. This perhaps signals that at least some in the marketplace were expecting the RBNZ might forecast a rate cut.
Wednesday's OCR decision was the first one to be made at the new timing of 2pm (previously 9am on Thursdays) ahead of the introduction of a new formal committee structure for setting the OCR that will be in place for the May OCR review.
Here is the statement from RBNZ Governor Adrian Orr:
The Official Cash Rate (OCR) remains at 1.75 percent. We expect to keep the OCR at this level through 2019 and 2020. The direction of our next OCR move could be up or down.

Employment is near its maximum sustainable level. However, core consumer price inflation remains below our 2 percent target mid-point, necessitating continued supportive monetary policy.

Trading-partner growth is expected to further moderate in 2019 and global commodity prices have already softened, reducing the tailwind that New Zealand economic activity has benefited from. The risk of a sharper downturn in trading-partner growth has also heightened over recent months.

Despite the weaker global impetus, we expect low interest rates and government spending to support a pick-up in New Zealand's GDP growth over 2019. Low interest rates, and continued employment growth, should support household spending and business investment. Government spending on infrastructure and housing also supports domestic demand.

As capacity pressures build, consumer price inflation is expected to rise to around the mid-point of our target range at 2 percent.

There are upside and downside risks to this outlook. A more pronounced global downturn could weigh on domestic demand, but inflation could rise faster if firms pass on cost increases to prices to a greater extent.

We will keep the OCR at an expansionary level for a considerable period to contribute to maximising sustainable employment, and maintaining low and stable inflation.