Westpac economists pare back their economic growth forecasts and now see annual GDP growth of just 2.4% through the first half of this year, however, they reckon house price growth could be even stronger than they previously forecast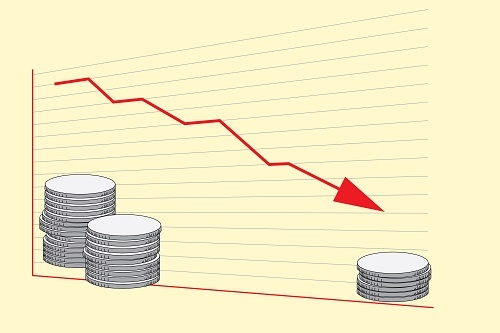 Westpac economists have taken the pruning shears to their economic growth forecasts and now see GDP growth of just 0.4% (down from previous pick of 0.6%) for the 2019 June quarter.
This would give annual GDP growth of just 2.4%, which the economists, in their Weekly Commentary, note would be "not much faster than the rate of population growth over the past year".
The Westpac economists have been reviewing their forecasts following release last week of the NZ Institute of Economic Research's latest Quarterly Survey of Business Opinion (QSBO), which showed that business confidence has plunged to its lowest level in 10 years, and indications are that annual economic growth could slow to below 2% in the second half of this year.
The Westpac economists say latest economic developments have "reinforced our expectation that the [Reserve Bank] will cut the cash rate to 1.25% at the August policy meeting".
With mortgage rates having already reduced this year and with the RBNZ moving into an easing mode, the Westpac economists have previously forecast that house price growth may rise to 7% next year. 
And with the latest developments, the economists are even more convinced about this particular forecast.
"We were already forecasting a lift in nationwide house price inflation from around 2% now to 7% next year, along with a related rise in household spending," they say.
"Another [RBNZ] rate cut in August could push mortgage rates lower still, resulting in even larger increases on both of those fronts."
The economists say while they see "some chance" of a follow up rate cut from the RBNZ after the August policy meeting, "we think it's more likely that the RBNZ will hold fire".
"That's because a reacceleration in growth is on the cards through the back half of 2019 and into 2020, and will likely leave them feeling a little more comfortable about the outlook for inflation."
Discussing the NZIER survey released last week, the economists said the results indicated that the slowdown in business activity "has been even more pronounced than we had expected".
"This survey is one of the most reliable gauges of New Zealand economic conditions and doesn't show the same sort of political bias that other surveys do."
The "downbeat reading" in the survey reinforced the message from other recent surveys of business activity. It also comes atop of softness in the housing market and sluggish household spending in recent months.
"We've also been hearing concerns about the economic backdrop in our own talks with businesses in recent weeks. However, those talks have also highlighted some big differences in economic conditions across the country. There's definitely been softness in Auckland and Canterbury. In contrast, businesses in many other areas are feeling quite upbeat, especially in those areas with an agricultural backbone. Wellington is also looking in fine fettle, supported by growth in the Government sector."
The economists noted that in addition to the softening in domestic conditions, "we are encountering headwinds on the external front".
"Notably, prices for our dairy exports have fallen in the past four auctions, leaving overall prices back at levels we last saw in January. We were always expecting auction prices to fall over the course of this year. However, this has come through faster than we anticipated. In response, we've lowered our farmgate milk price forecast for the 2019/2020 season to $6.90/kg (down from our earlier forecast of $7.20). On top of that, the NZ dollar has pushed higher in recent weeks, rising to around 67 cents against the USD."
However, in terms of the recovery they see starting in the second half of the year, the Westpac economists said several major factors are expected to support growth over the coming year.
"First are the large increases in fiscal spending that are now being rolled out. And with spending plans ramped up again in May's Budget, the related boost to demand will now be even stronger than we had previously anticipated.
"On top of that, we're continuing to see positive signs for construction activity over the coming year. Data over the past week showed that residential building consents rose 13% in May to a 45-year high. There is also a large pipeline of commercial and infrastructure work planned.
"Finally, with borrowing rates already at very low levels, conditions are ripe for a rise in asset prices. Globally, we've already seen low interest rates providing a powerful shot in the arm to equity markets, even as economic growth in many regions has cooled. Here in New Zealand, we expect that the impact of low borrowing rates will be seen most clearly in the housing market, especially given the lift in purchasers' appetites following the cancellation of the proposed capital gains tax."