Global researcher Capital Economics says if the rise in shipping costs is fully passed on this will boost consumer prices globally by about 2%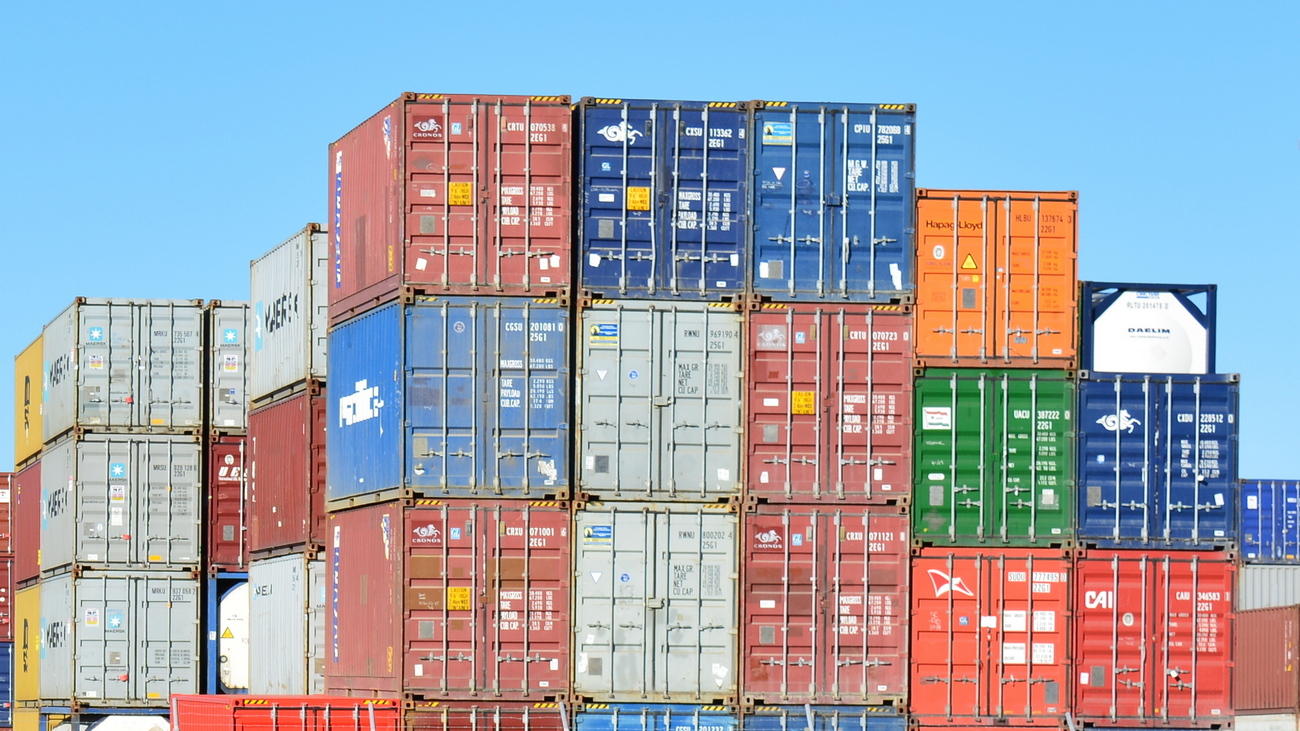 Independent global researcher Capital Economics is seeing a risk that global inflation will be "higher for longer" and it estimates that if the current rises in shipping costs are fully passed on this will boost consumer prices around the world by about 2%.
And the researcher says if the inflation risks materialise, "it would be more difficult for central banks to argue that above-target inflation will be short-lived".
Capital Economics senior global economist Simon MacAdam says maritime shipping costs "have never surged anywhere near as much as they have done during the past year".
This means, he says, that the full extent of the "passthrough" is difficult to predict.
"Our sense is that inflation risks staying higher for longer than we and others anticipate in the coming year."
He says whatever the precise magnitude, any rise in consumer prices resulting from higher shipping costs may only start materialising around the turn of the year.
"The big leaps up in spot freight rates have taken place during this year. We know that it takes time for spot rates to feed through into contracted shipping costs, and for these in turn to feed through into import prices."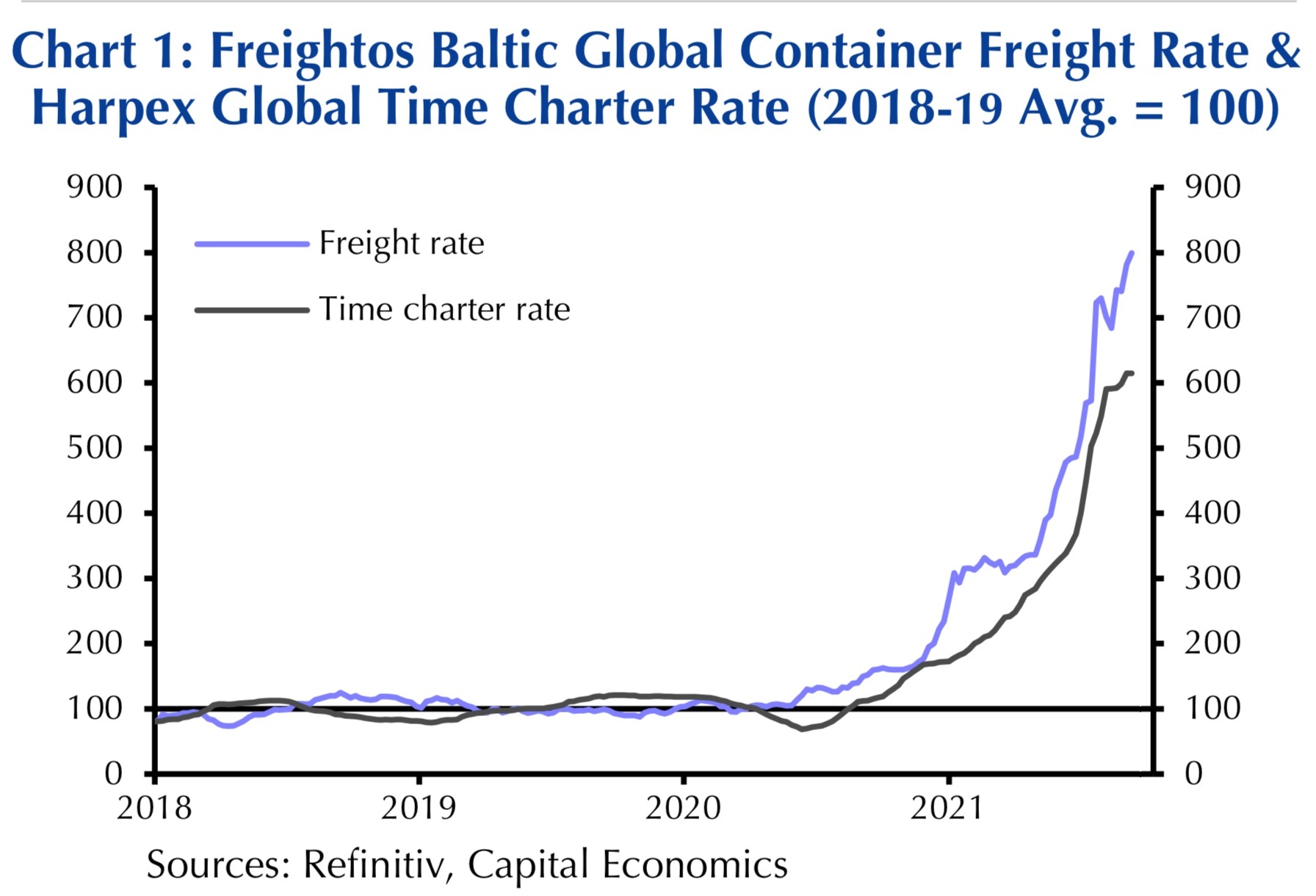 Capital's research suggests that this process can take six-12 months. Then higher import prices can take many months to feed through to final consumer prices.
"Consequently, the time lags involved suggest that shipping costs will exert any upward pressure on inflation just as commodity price inflation and other factors generally begin to drag down on headline rates in early 2022," MacAdam says.
"Accordingly, the inflation risks associated with shipping costs aren't necessarily that they will raise the peak in inflation, but that they will slow its decline next year.
"If these risks materialise, it would be more difficult for central banks to argue that above-target inflation will be short-lived."
Capital Economics estimates that shipping costs make up about 10% of import costs. It further estimates that since the middle of 2020 the cost of imported goods shipped by sea may have risen by about 40%.
MacAdam says maritime trade accounts for about 70% of the value of world trade, with 30% being carried by land and air. So, the cost of total global goods imports could have risen by 70% of 40% - IE 28%.
"And given that imports of consumer goods account for roughly 8% of global consumer spending, a full passthrough of shipping costs to end-consumers might cause global consumer prices to rise by about 2% (8% x 28%)," he says.
MacAdam says going by charter rate futures for bulker vessels, traders have finally come around to the view in the past couple of months that shipping costs are not going to fall this side of Christmas and will stay "way above" pre-virus levels well into 2022. 
Not only may shipping costs stay high in the coming months, but stocks of finished goods are low, particularly in advanced economies, so suppliers don't have much scope to side-step higher costs by running down inventories, he says.
Taking together the expectations of persistently high shipping costs, limited carrier alternatives, and low inventories, firms may have become increasingly willing to accept and pass on the higher shipping costs to consumers.
"Ultimately, the passthrough will depend on the profit margins of wholesalers and retailers and their willingness to absorb the costs. But because we have never seen such a huge rise in shipping costs before, we can't turn to the past to suggest how much of them distributors will absorb today," MacAdam says.