Roger J Kerr: 'The implications for the economy and personal wellbeing are becoming increasingly apparent. We are still up sh*t creek without a paddle!'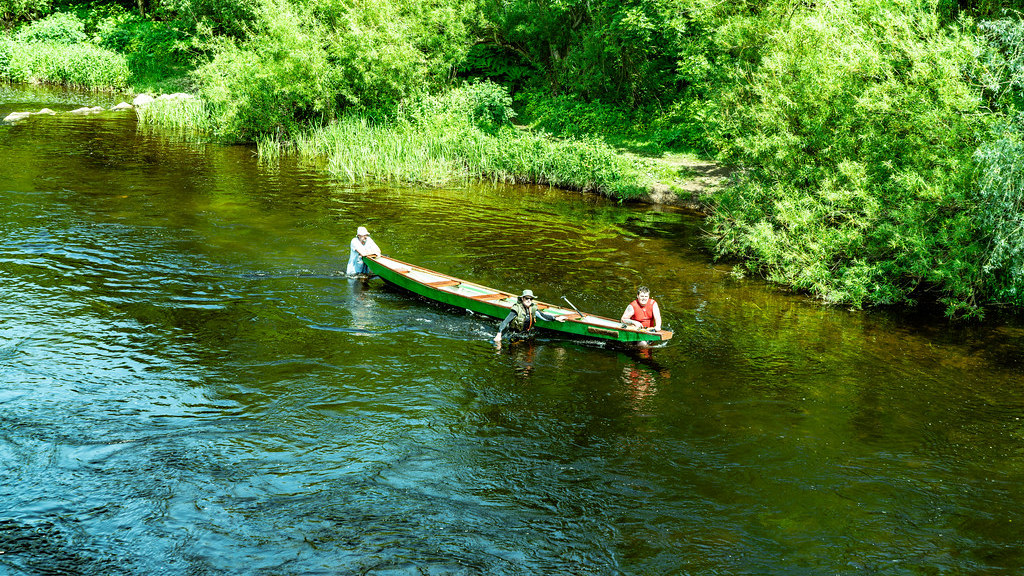 In our 12 September 2021 commentary piece seven weeks ago we asked many questions, provided some answers and posed our solutions as to how the Delta Covid outbreak was being handled, the impact on the New Zealand economy and therefore also on the value of the NZ dollar. The Government belatedly put vaccination buses up the streets of South Auckland, which was one of our suggestions.
However we are still in lockdown in Auckland and the Waikato with no freedom day in sight as the recalcitrant vaccination stragglers hold the nation to ransom.
The implications for the economy and personal wellbeing is becoming increasingly apparent.
We are still up sh*t creek without a paddle!
Most businesses, including Air New Zealand, cannot plan ahead with any certainty as there are still no clear target dates and thresholds.
New Zealand citizens living offshore still have no certainty about getting home, yet this group offers a large economic impulse that any half-sensible government would be tapping into to help repay the Covid-related debt.
Instead, the Ardern Government tinkers at the edges with a now superfluous MIQ system and frustrates the diaspora even more.
From where we sit today, some supplementary questions to our 12 September questions need to be asked if New Zealand is to get out of this partially self-inflicted mess.
What is the risk of the RBNZ tightening monetary policy too rapidly and causing a recession?
Whilst the RBNZ may state that they will be implementing successive OCR interest rate increases carefully and steadily over time, the reality of financial markets is that the future state is always priced-in today, well in advance.
The two-year wholesale swap interest rate market at 2.30% has already built-in seven 0.25% OCR increases from the current 0.50% level over the next two years.
The wholesale interest rate markets have front-run these expected changes big-time as both hedgers and speculators anticipate that homeowner mortgage interest rate fixing will cause the bank lenders to hit the swaps market to offlay their risk.
The all-too-familiar one-sided swaps market movements is being played out yet again as investors stand back and borrowers panic.
The two-year fixed mortgage interest rate has been pushed sharply higher from 2.50% to 3.50% in the space of a few weeks (refer charts below).
Monetary conditions in the economy have already dramatically tightened and will continue to tighten as more fixed-rate mortgage loans are re-fixed at higher interest rates over the coming period.
A mortgage interest rate of 3.50% may not seem too onerous to many (compared to historical interest rates), however for a highly leveraged homeowner previously borrowing at 2.50%, it is a 40% increase in their monthly interest bill.  
It is not just interest rate changes that impact on monetary conditions in the NZ economy, the level of the exchange rate plays a massive part as well as we are an export dependent economy that imports just about everything.
As the first chart below depicts, the NZ dollar Trade Weighted Index has also increased significantly to 76.0 in recent weeks as the NZ dollar outperforms other currencies (due to RBNZ signals of monetary tightening) and all the cross-rate move up. The NZD/AUD cross rate between 0.9400 and 0.9700 makes our food and manufacturing exporters into the Aussie market less competitive and less profitable if they have not hedged against the risk.
Such adverse currency changes, on top of increased supply chain costs, are a negative for NZ economic growth. The TWI at 76.0 is well above the assumed 74.4 TWI the RBNZ applied into their economic forecasts in their August Monetary Policy Statement. So, they will have to revise down their GDP growth forecasts yet again when they next report on 24 November
The combination of mortgage rate increases, and exchange appreciation have immediately tightened monetary conditions, whereas the RBNZ were factoring-in a gradual change over the next 12 to 18 months. The instantaneous tightening has been allowed to happen despite the powerhouse of the NZ economy, Auckland being in lockdown for the last 12 weeks with impending business failures.
The economic fallout from the Auckland and Waikato lockdowns is now becoming plain to see, the question is whether the mandarins at the RBNZ in Wellington are awake to these developments.
If the RBNZ do not dial-back their rhetoric about monetary tightening and recognise the current weaker economic reality at their 24 November statement, they will be increasing the risk of causing an economic recession in 2022. Any revision of their previous hawkish monetary policy stance will be negative for the Kiwi dollar.
Households are not only experiencing increased mortgage costs; electricity, petrol and rates have all gone up as well which reduces discretionary consumer spending and adds to the tighter monetary conditions.
The RBNZ has never addressed the lack of competition in many sectors of the NZ economy that has caused non-tradable inflation to remain consistently above 3.00% for more than a decade. They would be better off spending their time on competition in the economy as a cause of inflation than their current misplaced concentration on climate change issues (which is not in their remit).
Is there a failure in Government leadership?
A lack of understanding of what the Covid lockdown is doing to the economy is not only the domain of the RBNZ, the Prime Minister as the leader of the Government refuses to come to Auckland to see for herself and gain a first-hand understanding of the plight of people and businesses.
Jacinda's excuse is that the Speaker of the House requires her to spend five days in isolation on return to Wellington and she cannot do that as she must be in Government offices in person to run things.
It is all pretty lame when you consider that Chief Executives of our largest companies based in Auckland have been running their enterprises from their home offices for 12 weeks now.
The PM driving a vaccination bus up the back streets of Manurewa would display more leadership than the daily "pulpit of truth" sermons from Wellington.
If the PM goes off the Europe before coming to Auckland, many commentators are seeing that as an act of political suicide.   
The chorus of criticism towards the Prime Minister on her failure to front in Auckland is certainly growing.
As the country becomes increasingly divided and frustrated over restrictions, lockdowns and vaccination, strong and decisive leadership is required.
Think Richie McCaw, Sir Peter Blake and Dame Whina Cooper as examples of leaders who stood up and said "follow me" when the going got tough.
Sadly, PM Jacinda's PR spin and image leadership style has been found wanting in our current circumstances.
How the rest of the world see us is important to most New Zealanders. From being the "darling" of the global media in 2020, Jacinda's stakes have plummeted this year with UK talkRadio awarding her the "Plank of the Week" honour last week. (definition of "plank": a derogatory slang term for a stupid or idiotic person). They singled-out her dictatorial style and her Government now "making it up as they go" in respect to their handling of the Covid pandemic.  
What are the implications for the NZ dollar when the inevitable share market correction occurs?
Stronger earnings reports from US listed companies last week failed to propel equity indices substantially higher. The Federal Reserve's actual confirmation of tapering back monetary stimulus on 3 November (Thursday morning NZT), even though widely expected, may turn out to be the catalyst that turns equity market direction downwards (i.e. the candy that the equity markets have dined-out on for 18 months is being removed).
There is a real probability of the global investor risk sentiment changing to the negative and therefore the "risk" and "growth" currencies like the NZD and AUD are always sold in such market conditions.
The US dollar lost ground last week on a weaker than expected GDP growth result for the September quarter, however bounced back to $1.1550 from $1.1680 against the Euro on a higher PCE inflation price index on Friday.
New Zealand's September quarter GDP growth outcome will not be that flash either when it is released on 16th December.
The June quarter was exceptionally strong, however do not be too surprised that the September and December quarters' are both negative numbers i.e. technically in recession.
Why would the RBNZ sanction such a rapid tightening in monetary policy in such weak economic conditions?
Especially when slowing demand will have no impact on inflation, which is all coming from the supply side.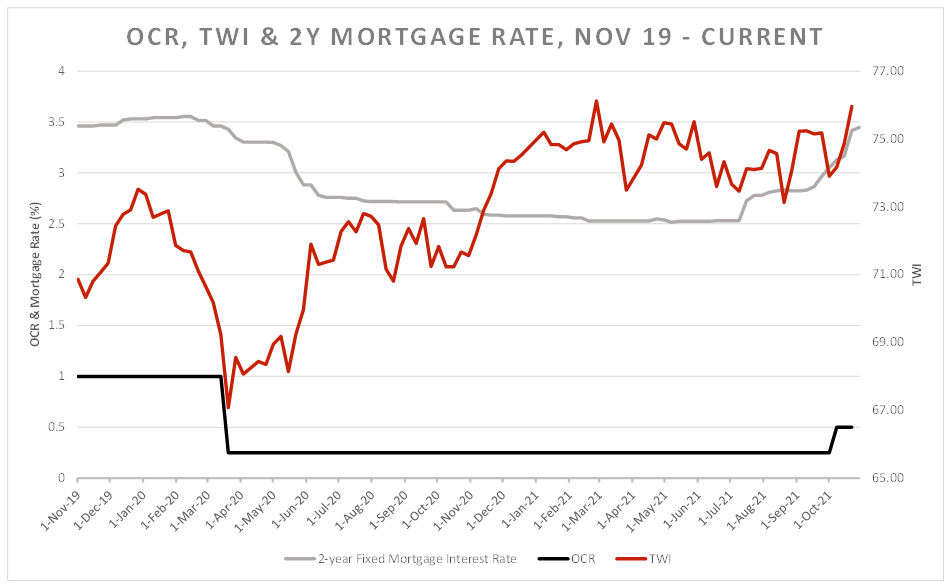 ---
---
*Roger J Kerr is Executive Chairman of Barrington Treasury Services NZ Limited. He has written commentaries on the NZ dollar since 1981.