Ryan Greenaway-McGrevy points out the TPPA hurdles the WTO on e-commerce, imposing a permanent ban on e-commerce tariffs between signatories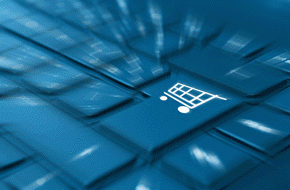 This is the seventeenth in a series of articles Interest.co.nz has commissioned reviewing the key chapters and issues for New Zealand in the Trans-Pacific Partnership Agreement (TPPA). Links to all the analysis in this series are below.
By Ryan Greenaway-McGrevy*
E-commerce is big business. In the US, online retail sales have been growing at double-digit rates over the past decade, and now account for about 8% of all retail sales. Here in New Zealand we spend about $4.8 billion online per year, $1.6 billion of which goes to overseas retailers. 
When it comes to cross-border e-commerce, the global standard-bearer for international trade – the World Trade Organisation – is a bit behind the curve. The organisation has been operating a work program to investigate e-commerce trade issues since 1998. In the interim, WTO members have been operating under a moratorium on tariffs on e-commerce. 
It is therefore significant that chapter 14 of the TPPA is devoted to e-commerce. It formally codifies some principles for e-commerce that are found in various international guidelines and, unlike the current state of play in the WTO, imposes a permanent ban on e-commerce tariffs between TPP Parties. 
​​
What the chapter entails 
The chapter applies may of the standard provisions in international trade agreements to e- commerce. Article 14.3 (Customs Duties) prohibits Parties from applying customs taxes to electronic transmissions across borders. Meanwhile Article 14.4 (Non-Discriminatory Treatment of Digital Products) prevents Parties from discriminating against the digital products created and marketed by enterprises from other TPP countries. However, Article 14.4.3 states that the clause does not apply to subsidies or other forms of government assistance (which could be construed as a form of discrimination if applied to domestic producers), while Article 14.4.4 states that the clause does not apply to Broadcasting. 
The remainder of the chapter contains provisions that are tailored to e-commerce. Article 14.5 (Domestic Electronic Transactions Framework) requires Parties to adopt domestic legislation that is consistent with the principles of either the UNCITRAL model law for electronic commerce (MLEC) or the subsequent United Nations Convention on the Use of Electronic Communications in International Contracts. These legal texts embody three fundamental principles of electronic commerce legislation: non-discrimination, technological neutrality and functional equivalence. 
Several clauses are aimed at protecting online consumers and vendors. Article 14.6 (Electronic Authentication and Electronic Signatures) requires Parties to recognise authentication protocols (such as an electronic signature) as being legally valid. Article 14.7 (Online Consumer Protection) requires Parties to have legislation that protects individuals purchasing products online from fraud and exploitation. Similarly, Article 14.8 (Personal Information Protection– check title) requires Parties to have legislation that protects personal information transmitted by electronic means. The Article also recognizes that each Party may have different approaches to personal data protection, but it encourages mechanisms for compatibility. 
Article 14.11 (Cross-Border Transfer of Information by Electronic Means) prohibits governments from stopping transmission of information across borders for business purposes. However, there is an exclusion in the Article for reasons related to public policy, meaning that governments can still intervene to stop criminal behaviour or enforce domestic laws. 
Article 14.13 (Location of Computing Facilities) states that Parties cannot require a company to use or locate computing services domestically as a condition for doing business. However, there are exceptions to this for legitimate public policy measures. The Article also recognises that Parties may have different requirements for computing facilities in order to protect the security and confidentiality of communications. 
Voluntary principles 
Additional clauses outline general principles that further encourage e-commerce. However, unlike the clauses discussed above, they do not contain specific commitments that would be enforceable through the state-state dispute settlement mechanism. 
Article 14.10 (Principles on Access to and Use of the Internet for Electronic Commerce) states that the Parties recognise the benefits of consumers being able to access services of their choice on the internet. This principle would appear to contravene Vietnam's "Bamboo" firewall, which limits the activities of its internet users online. Article 14.12 (Internet Interconnection Charge Sharing) states that suppliers seeking an international internet connection should be able to negotiate directly with suppliers of other TPP Parties. Article 14.16 (Cooperation on Cybersecurity Matters) encourages cooperation when it comes to defending their networks from hackers. 
Source code
Article 14.17 (Source Code) prevents governments from forcing digital product suppliers from TPP nations to share their source code as a condition of market entry. While this obviously allows enterprises to protect their intellectual property, it has raised concern in some circles, because it prevents government from auditing source code for fatal flaws that may put its consumers at risk. This may also pose a direct threat to health services, since medical devices are increasingly reliant on information technology, and recently a flaw was found in the code for cardiac servers. 
This does not, however, prevent consumer protection agencies and health and safety boards from applying their own tests to explore product vulnerabilities before granting market access. But access to source code could potentially make it easier for these agencies to do their jobs.
---
*Ryan Greenaway-McGrevy is a senior lecturer in economics at the University of Auckland. Prior to that he was a research economist in the Office of the Chief Statistician at the Bureau of Economic Analysis (BEA) in Washington DC.
*Amber Carran-Fletcher contributed to this article.
The series so far:
Investor-state dispute settlement
SOEs and designated monopolies
Sanitary and phytosanitary measures
National treatment and market access for goods
How the TPPA could boost competition in the building materials sector
What TPPA's investment chapter says, including on housing investment
What the TPPA says about remedies for unfair trade
We can have globalisation and more equitably share the gains
What the TPPA says about financial services
Greasing the wheels for creative & vibrant service sector firms
*And here's a video interview with Greenaway-McGrevy where he discusses the series.