RBNZ analysis suggests banks would struggle to close the recent gap between deposits and lending through increasing interest rates on deposits - suggests banks may need to curb lending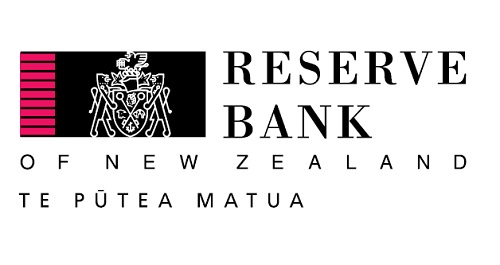 By David Hargreaves
Detailed analysis by the Reserve Bank suggests that banks would struggle to close the recent gap between what they take in through deposits and what they lend just by hiking the interest rates on deposits.
The analysis goes on to conclude that if they are not to become over-reliant on overseas borrowing, banks may need to pull back on lending (which some have been doing) or use some other "combination of approaches" to bring deposit growth back into line with credit growth.
In the past year or more a gap has developed (though it has shown signs of decreasing more recently) between the banks's deposits and lending - with credit growth having been particularly strong.
Banks were increasingly borrowing offshore to fill the gap in their funding, but the RBNZ had certainly suggested earlier this year that some of the banks were getting close to the limits of what they could do in this regard.
The funding gap saw mortgage rates edging up late last year and into this year, while some deposit rates also firmed as banks sought to attract more deposits in. Some banks talked openly of 'credit rationing'.
In response to these recent developments, the RBNZ has produced an 'analytical note' by Jed Armstrong and Nicholas Mulligan, titled: Diving in the deep end of domestic deposits, which aims to answer the question of whether banks can close the funding gap simply by hiking deposit rates.
The answer is, essentially no - or not sufficiently.
Armstrong and Mulligan say over the first half of 2016 there appeared to have been a change in household preference that resulted in households wanting to hold less money in deposits.
"This may be related to the increase in consumption and residential investment," they said.
"At the same time, demand for deposits from banks was modest. During this period, banks were largely funding the deposit deficit with market funding, given the easy availability and low cost of offshore funding.
"Since then (that is, through the second half of 2016), banks have increased their demand for deposits in an effort to close the funding gap. For example, this change in bank behaviour may reflect that banks were reaching internal limits on the proportion of funding which they obtain from offshore markets. It may also indicate an increase in competition for deposits across the system."
Since mid-2015, annual banking system credit growth has averaged 7.6% and materially outstripped deposit growth, Armstrong and Mulligan say.
"At the end of 2016, annual credit growth exceeded annual retail deposit growth by $13.5 billion."
They say this is not the first time a gap between credit and deposit growth has been observed. From late 2002 through to the end of 2009 credit growth exceeded deposit growth by a significant margin.
"However, considering post-GFC reforms of bank funding profiles, changes in bank appetite for offshore exposures, and the discipline of credit rating agencies, it seems unlikely that banks will ever again be as reliant on external funding. Therefore, in the current environment, banks may need to restrict credit to grow more in line with deposit growth or increase deposit growth to support credit growth."
Armstrong and Mulligan say their modelling suggests banks can increase the rate of household deposit growth by increasing deposit interest rates, but they go on to suggest that the impact of this alone would not be enough.
"Our models suggest that a 1 percentage point increase in the six-month household deposit rate would increase household deposits by around 1% after four quarters, and by 1.3% in the long-run.
"However, total retail deposits would grow by less, as the growth in household deposits appears to come partly at the expense of lower growth in other retail deposits. Deposits are also more expensive if raised quickly, rather than over a longer time horizon.
"Overall, banks would only be able to marginally reduce the recent gap between credit and deposits by increasing deposit rates by 1 percentage point. Therefore, if banks wish to maintain robust funding profiles by not becoming too reliant on offshore wholesale funding, they may need moderate credit growth or use a combination of approaches to bring deposit growth in line with credit growth."