US equities have recovered strongly and US rates have jumped higher, reversing some recent price action while the USD dollar remains under pressure; NZD is up to around the 0.6620 mark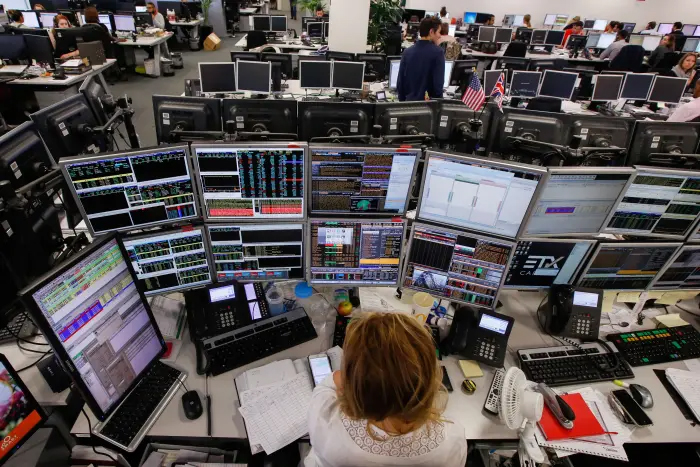 US equities have recovered strongly and US rates have jumped higher, reversing some recent price action while the USD dollar remains under pressure.  Some soothing words by Fed Chair Powell helped support the move alongside optimism that the US-Mexico trade war might not come to much.
Reported emerged yesterday that US lawmakers were looking for ways to block Trump's planned tariffs on Mexico.  Officials in both parties as well as trade experts told Politico that the President may have to declare a second national emergency in order to invoke trade powers under the International Emergency Economic Powers Act. The Washington Post reported that Republicans were studying the legal authority on which the administration would rely to impose the tariffs. 
Meanwhile, Mexican President Obrador expressed optimism on negotiations with the US and Mexico's Foreign Minister said there's an 80% chance that the country will be able to avoid tariffs. However, during a visit to the UK Trump said that the US will likely move forward with applying the 5% tariffs to Mexican products next week. Mexico has indicated that it's prepared to retaliate against the tariffs, choosing retaliatory measures strategically.
On the US-China trade war the only fresh development has been China issuing a travel alert for citizens intending to travel to the US. There are already signs of reduced China tourism to the US and reduced spending, with luxury goods maker Tiffany & Co. reporting that US sales to Chinese tourists fell by more than 25% last quarter.
With the market recently moving to price in a series of rate cuts by the Fed, focus has turned to Fed-speak to see if the FOMC is likely to support such a move.   On that note, in opening remarks to a Fed conference, Chair Powell signalled an openness to cut rates if needed over trade tensions, saying that "We are closely monitoring the implications of these developments for the US economic outlook and, as always, we will act as appropriate to sustain the expansion, with a strong labour market and inflation near our symmetric 2% objective".
Chicago Fed President Evans pushed against the idea of any market pressure to cut rates, saying that "With inflation being a little bit on the light side, there's the capacity to adjust policy if that's necessary, but the fundamentals for the economy continue to be solid. The consumer is solid. I think we have to think through what this really means." In a CNBC interview, vice-chair Clarida said that Fed policy wouldn't be "handcuffed" to market prices and he was generally upbeat about the economy.
After the recent dive in US equities and rates, the market appears to have reversed course overnight perhaps based on optimism that a full-out US-Mexico trade war won't develop or, if it does, the Fed will ease accordingly.  The S&P500 currently sits 1.7% higher while US Treasury rates are up 4-5bps across the curve, seeing the 10-year rate up to 2.12% and reaching as high as 2.14% overnight.
Interestingly, the USD hasn't reversed course, showing some broadly based slippage, although holding its ground against EUR and JPY since this time yesterday. In the euro-area, CPI figures came in slightly softer than expected, with the core rate back down to 0.8%, suggesting no progress in driving inflation higher ahead of the ECB meeting later this week. 
Against a soft USD, the NZD is up to around the 0.6620 mark, its highest level in a month. The GDT dairy auction confirmed that prices have likely peaked after a strong run, with the price index down 3.4%.  As we noted in our weekly FX commentary yesterday, in broad terms, the NZD is being pulled in two directions.  On the negative side, a weaker global growth dynamic, alongside weaker commodity prices is a major headwind for NZD performance.  On the positive side, a possible major turning point in the USD trend might only be just beginning.  The latter has been central to our forecasts for some time, which has underlined our year-end target of 0.70.  This currency tug-of-war is likely to continue over coming weeks until we have some clarity about the outlook. Much will depend on Trump's next moves on tariffs and how his meeting with President Xi goes at the end of the month. 
The AUD broke up through 0.70 this morning on USD weakness.  There was little sustained market reaction to the widely anticipated RBA rate cut yesterday to 1.25% or Governor Lowe's speech last night. Another rate cut is well priced by August and in speech notes Lowe said that "The board has not yet made a decision, but it is not unreasonable to expect a lower cash rate". Asked after the speech where he now saw the lower bound of the RBA's cash rate, Lowe referred to recent global experience, not anticipating getting down to the 0.25-0.50% level seen in the UK, US or Canada.
While commodity currencies have performed best given the risk-on tone, GBP has also performed relatively well, up 0.3% to 1.2710.  During his UK visit, President Trump pledged to strike a "very, very substantial trade deal" with the UK, although we'd note there are many hurdles to jump before negotiations can even begin.
NZ rates were down slightly across the curve yesterday, a lagged response to previous global moves, albeit not nearly to the same extent, while rates will face upward pressure on the open.  In the day ahead Australian GDP data are expected to show modest growth over Q1.  Tonight sees the release of the US ISM non-manufacturing index and any significant downside miss here would add to calls for Fed easing policy ahead.
---
Get our daily currency email by signing up here:
---
BNZ Markets research is available here.