US equities continue to recover after last month's swoon while US Treasury yields are little changed; USD is recovering some of the losses seen over recent days but the NZD has managed to hold its ground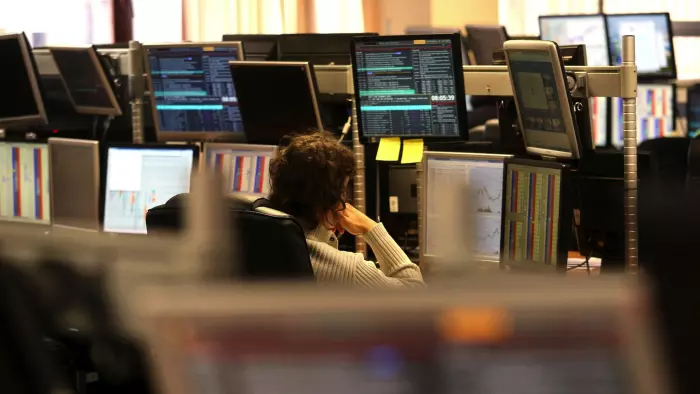 US equities continue to recover after last month's swoon while US Treasury yields are little changed, following the release of two opposing economic indicators.  The USD is recovering some of the losses seen over recent days but the NZD has managed to hold its ground.
After showing a chunky rise of over 2% yesterday, supported by Fed Chair Powell's innocuous comments that the central bank was closely monitoring trade developments, the S&P500 is up another 0.7% today.  However, within the mix defensive sectors are outperforming, with the gain led by utilities, real estate and consumer staples. The energy sector is dragging the chain with oil prices continuing to fall, with Brent crude falling to as low as USD59.45 after US inventory data on total petroleum stockpiles leapt by 22m barrels last week, their biggest rise since 1990.  Brent crude is currently down 2% at USD60.70.
US-Mexico talks on border issues began today with White House trade advisor Navarro saying that the US had a three-part "solution" for Mexico ahead of the meeting. He said Mexican officials still have time to prevent the US tariffs from taking effect by agreeing to steps such as taking asylum seekers and increasing resources at the border. Trump tweeted that he wasn't bluffing about putting tariffs on Mexico and while Congress questions the emergency powers that Trump will invoke to put on the tariffs, it appears that there is little it can do to prevent the tariffs, at least initially.
US economic data have been a market mover.  ADP reported only a 27k increase in private payrolls in May, the lowest initial estimate since 2010.  This saw US Treasury rates and the USD fall, however these moves unwound after the ISM Non-manufacturing index beat expectations, showing a surprise increase. Driving the rise was a notable increase in employment (+4.4 to 58.1), along with a smaller rise in business activity (+1.7 to 61.2). Anecdotes within the release were mostly positive with little evidence so far that tariffs are impacting on activity. The ADP indicator highlights the risk of a weak non-farm payrolls figure when released on Friday night, but the ISM indicator usually provides a good two-month lead, suggesting that any weakness was likely temporary. However, the impost of new tariffs on Chinese and Mexican imports could still change that outlook.
The US 10-year rate fell to as low as 2.08% after the ADP release but is now back at 2.12%, little changed for the session.  USD indices are up 0.2-0.3% for the day after earlier being lower.
Against the backdrop of improved USD support, the NZD has held its ground, currently trading near 0.6620, the same level as this time yesterday. It reached a high of 0.6667 overnight after the USD slumped post the ADP employment report. In trading yesterday, the NZD found some support after the RBNZ released some panel remarks given by Assistant Governor Hawkesby and delivered a week ago. The NZD jumped on the comment that "rates will remain broadly around the current level", but this headline looked to have been taken out of context. Hawkesby was speaking in broad terms and also buried in the document was commentary on readiness to respond to changing conditions. We don't believe that the RBNZ was trying to make a new policy signal to the market.
NZD crosses are all higher. AUD is on the soft side, after GDP figures were underwhelming, while closely followed RBA watcher Terry McCrann wrote that only a seriously strong jobs report next week will stand in the way of another rate cut, with a 50bps cut possible on a seriously bad report.  AUD is down to 0.6970, while NZD/AUD broke up through 0.95 overnight and currently sits near that level.
GBP has been one of the better performers, supported by a stronger than expected PMI services report and managing to hold up around 1.27, while NZD/GBP trades above 0.52.
The NZ rates market didn't show any sustained market reaction to the RBNZ comments, with the 2-year swap rate ending the session down 1.5bps to 1.41% while the 10-year rate rose 1bp to 1.92%.
Tonight the ECB meets and the messaging is likely to remain dovish, given the threatening global economic backdrop and the Bank making little progress in meeting its inflation target, with some downgrade to inflation forecasts likely. There will be some focus on the new TLTRO programme that offers cheap loans to banks to encourage lending.
---
Get our daily currency email by signing up here:
---
BNZ Markets research is available here.