NZD underperformed and rounded out a bad week; USD was boosted by strong retail sales data; moderate expectations for Fed rate cuts saw curve flattening, alongside a record low in long-term inflation expectations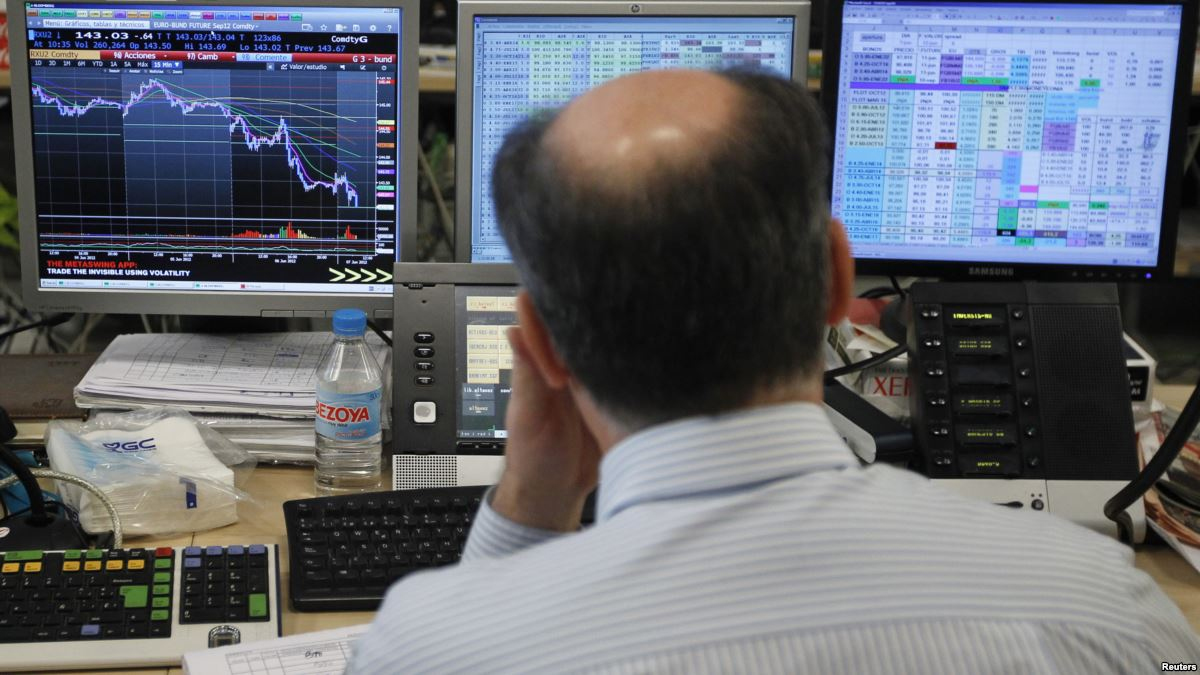 Economic data releases generated some market movements on Friday. The NZD underperformed and rounded out a bad week, not helped by a soft PMI manufacturing report and soft economic data out of China, while the USD was boosted by strong retail sales data.  The latter helped slightly moderate expectations for Fed rate cuts, and saw curve flattening, alongside a record low in long-term inflation expectations.
It was a bad day for the NZD on Friday, down 1.2% to close the week just below the 0.65 mark.  The NZD was out of favour for the whole week, falling every day and down 2.6%, more than reversing the positive daily run over the previous week.  It is not often that the BNZ manufacturing PMI triggers a market reaction, but it did so this month after falling to just above the key 50 mark to its lowest level since 2012.  The data backs up some of the anecdotes we're hearing on the ground about a softer economy.  GDP data this week is likely to show trend-like growth for Q1 (consensus is at 0.6% q/q), but concerns are setting in about how the economy is currently faring and will track in the second half..
NZ rates fell across the curve, with swap rates down 3-4bps and falling to record low levels as expectations of further monetary policy easing intensified, with the 2-year rate closing the day at 1.37%, 5-year swap at 1.48% and 10-year swap at 1.84%.  The OIS market shows expectations of a terminal OCR of 1.05% by early next year, or almost two more 25bps rate cuts to be delivered by the RBNZ.  A tail-wind from falling Australian rates was evident, with a couple of banks, including NAB, projecting more RBA rate cuts, with our colleagues seeing a 0.75% cash rate by November.  The Australian 3-year bond future closed the week at a record low implied yield of 0.98%.
As well as poor local data and falling rates, compounding the move in the NZD was a weak dump of Chinese activity data and stronger US data. China industrial production growth fell to a 17-year low and came in weaker than expected, alongside fixed asset investment, while retail sales bounced back stronger than expected – adding to the view that China's economy is already on the soft side ahead of any possible escalation of trade and technology wars. US retail sales for May were on the strong side of expectations and were accompanied by significant upward revisions, boosting growth estimates for Q2.  The Atlanta Fed's GDPNow estimate for Q2 increased from 1.4% to 2.1%.
The data slightly moderated expectations for Fed easing and saw a broadly based move higher in the USD, with the indices we monitor up by 0.4-0.6% for the day.  The Fed Funds curve shows 67bps of easing priced in for this year, and some 98bps of cuts through to the end of next year.  The 2-year Treasury rate ended the day flat at 1.84% while the 10-year rate was down 1.5bps to 2.08%, rising from an intra-day low of 2.05%.  Having some influence on the long end of the curve was the University of Michigan's survey of 5-10 year inflation expectations, which dropped to a record low of 2.2%.
The AUD was softer during local trading hours, not helped by rate cut expectations but managed to hold its ground after the weaker China data, before USD strength kicked in.  Overall the AUD fell by "only" 0.6%, closing the week around 0.6870.  NZD/AUD ended the week on a soft note around 0.9450, albeit back to where it was a couple of days ago.  EUR and GBP were also down in the order of 0.6%, closing just above 1.12 and just below 1.26 respectively.
The week ahead is fairly action packed, albeit weighted towards the end of the week, with policy updates from the Fed, BoE and BoJ.  The RBA's Lowe and ECB's Draghi both give speeches which might offer additional colour on policy outlooks.  Locally, the focus will turn to GDP data on Thursday.  After the market-moving PMI on Friday, today's performance of services index will garner greater than usual interest.
---
Get our daily currency email by signing up here:
---
BNZ Markets research is available here.