Despite a risk-off session overnight with equities and global bond rates lower, the NZD has been the best performing of the major currencies, ahead of today's RBNZ OCR review; AUD has been hovering around the 0.6960 mark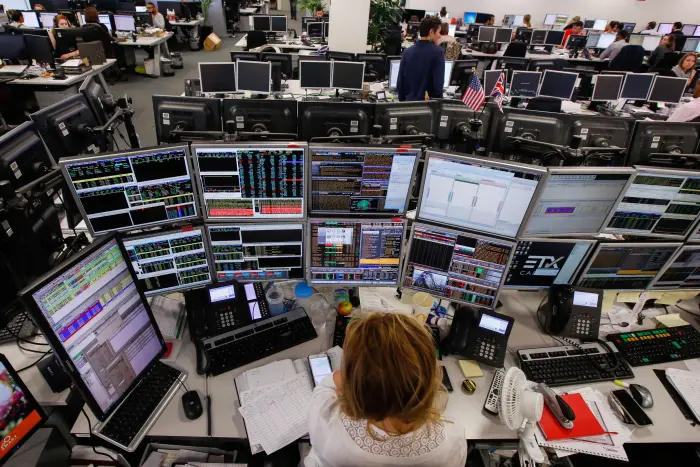 Despite a risk-off session overnight with equities and global bond rates lower, the NZD has been the best performing of the major currencies, ahead of today's RBNZ OCR review.
US equities are lower, driven by the IT sector, with some nerves ahead of the Xi-Trump meeting at the end of the week and ongoing US-Iran tensions not helping.  The S&P500 is currently down 0.8% while the tech-laden Nasdaq index is currently down 1.5%. Expectations are fairly low that the US-China trade war will ease. Bloomberg reported that US officials sought to play down expectations for the meeting, "insisting the US wasn't prepared to compromise on its demands for meaningful Chinese economic reforms". They also noted that Trump was comfortable that the tariffs he already had in place on $250b in imports from China meant he was in a strong position going into his meeting with Xi. A senior administration official said that the two Presidents may agree to reopen trade talks. But the US won't accept conditions on tariffs as part of reopening negotiations and no trade deal is expected from the summit.
Fed speakers overnight caused a little ripple in markets, but not much. Fed Chair Powell reiterated the message of last week's FOMC meeting, that "many FOMC participants judge that the case for somewhat more accommodative policy has strengthened." But he added that "…we are also mindful that monetary policy should not overreact to any individual data point or short-term swing in sentiment". And in a possible reaction to President Trump's barrage of criticism of himself and Fed policy he added that "the Fed is insulated from short-term political pressures — what is often referred to as our independence".
Earlier, Fed President Bullard said in a Bloomberg TV interview that by holding rates in June there's now a high probability of a cut at the July meeting, but he also said that the situation doesn't call for a 50bps rate cut. He added that "I don't think we have to take urgent action. This is more in the realm of insurance".
US economic data continue to come in softer than expected, sending economic surprise indices deeper into negative territory.  Consumer confidence fell by much more than the market expected, with talk of trade and tariff tensions suggested by the Conference Board being the key reason for the fall, against a backdrop of a stronger equity market. New home sales underwhelmed and fell to a 5-month low despite lower mortgage rates. Slightly going against the grain, the regional Richmond Fed manufacturing index didn't quite fall as much as expected, a contrast to the series of other regional Fed surveys which have been disappointing.
All this news sees global rates lower, with the US 10-year rate down 2bps to 1.99%, while there has been a slight flattening in the curve, with the 2-year rate little changed at 1.73%. Germany's 10-year bunds fell by 2bps to a new record low of minus 0.33%, with rates across France, Finland, Austria, Belgium, Ireland and Portugal also falling to record lows. Bond funds are enjoying very strong inflows, as investors take the view that interest rates will stay lower for longer, given concerns about the economic outlook.
In currency markets, the NZD has been the best performing over the past 24 hours, with much of the gain coming during NZ trading hours.  The currency met some resistance near 0.6660 this morning and currently sits at 0.6650. A paring of significant short positions ahead of the RBNZ OCR announcement later this afternoon, might have been in play. The OIS market prices in a 20% chance of another 25bps rate cut, while almost a full rate cut is priced for the August MPS.  If the Bank wanted to get "ahead of the curve" then a surprise rate cut this week would be the way to do it and such a move would be (temporarily) NZD-negative. However, the most likely scenario is the RBNZ outlining the risk of further easing and waiting for further information. If that was the case, then we wouldn't expect a sustained market reaction. NZ swaps and bond rates were little changed yesterday.
The AUD has been hovering around the 0.6960 mark over the past 24 hours, which sees NZD/AUD nudge up to 0.9550.  Of the majors, the risk-off tone sees JPY well bid, with USD/JPY near 107, while the USD has made up ground against GBP and EUR after being supported by those Fed comments.  GBP has fallen to just below 1.27 while EUR is down to 1.1375. NZD crosses are all higher, with NZD/EUR up to 0.5850, NZD/GBP up to 0.5235 and NZD/JPY up to 71.20.