Temporary US back-track on Huawei and expectations of German fiscal stimulus combine to juice equity prices higher and bond yields higher. US President sharpens attack on the Fed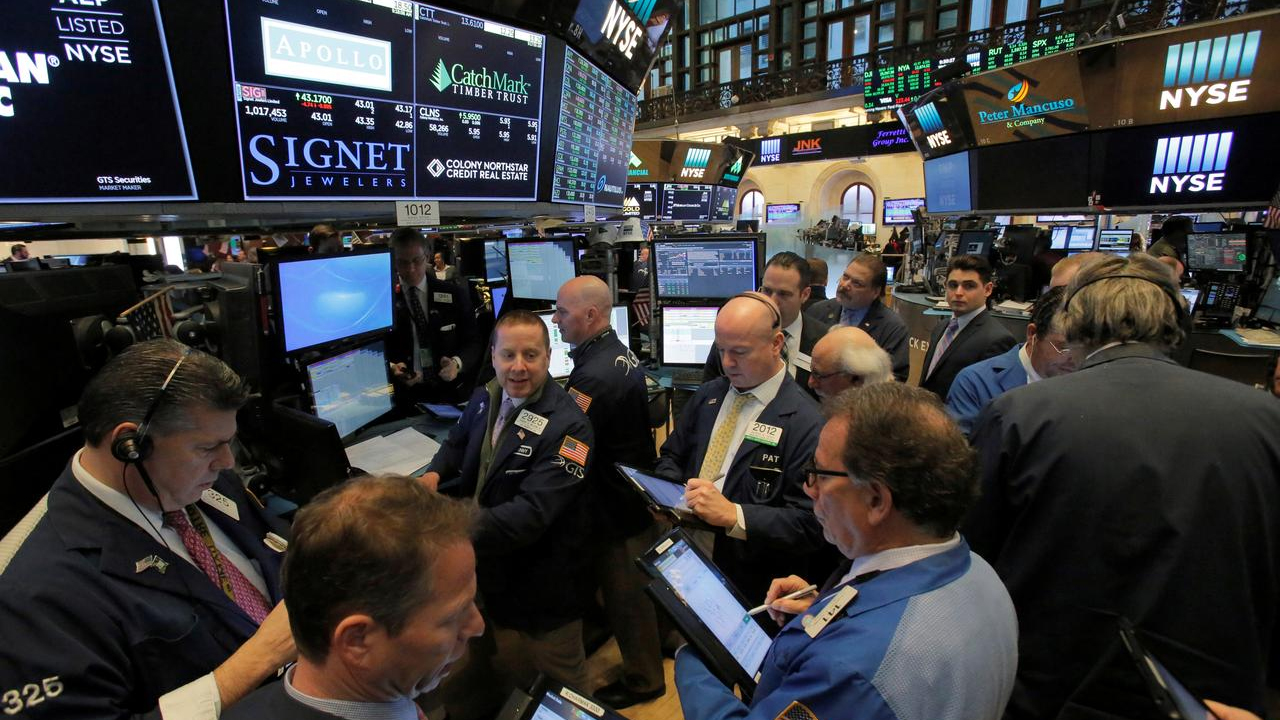 The new week has begun with a positive vibe, with some US companies allowed to do business with Huawei for another 90 days, and further speculation that Germany's government will ease fiscal policy to pull its economy out of recession. Global equity markets have bounced higher and global rates are higher, while currency markets remain fairly unresponsive and the NZD has drifted down regardless.
The S&P500 is currently up 1.3%, after a 1.1% increase in the Euro Stoxx 600 index.  The market was alert to any news from Trump about doing business with Huawei and in the end it was positive. The White House said it will extend a narrow set of exemptions allowing US companies to do some business with Huawei for another 90 days. The exemption would extend a temporary licence for companies if they are selling repairs or updates to existing systems and only if the products in question are deemed not to pose a threat to national security. This follows Trump's comments over the weekend that the US was doing "very well with China, and talking" but also suggesting that he wasn't ready to sign a trade deal.
Trump's tweets continue to attack the US Fed.  He noted the "very strong" economy "despite the horrendous lack of vision by Jay Powell and the Fed" and argued that the Fed Funds rate "over a fairly short period of time, should be reduced by at least 100 basis points, with perhaps some quantitative easing as well."
Speculation that Germany will ease fiscal policy remains in the headlines. Last week Chancellor Merkel said that with the economy heading into a difficult phase, her government will react "depending on the situation" and this was followed by weekend comments by the Finance Minister that the government would aim to increase spending by €50b in case of an economic crisis. Overnight, Bloomberg reports that the government is preparing fiscal stimulus measures that could be triggered by a deep recession, designed to bolster the domestic economy and consumer spending. Still, the "hurdles for a stimulus remain high" and requires the government to declare a crisis.  Germany's central bank warned that Europe's largest economy is likely to tip into recession in the third quarter, dragged down by a sharp drop in German exports and a decline in industrial production.
The combo of expectations of German fiscal stimulus and the Huawei news sees global bond rates higher, with Germany's 10 year rate up another 5bps, to minus 0.65%. The US 10-year rate rose to as high as 1.62%, and currently trades up 5bps at 1.60%. The Fed's Rosengren, who dissented against a rate cut at the last FOMC meeting, said that he wanted to see "evidence that we're actually going into something that's more of a slowdown" to justify any easing monetary policy. Higher global rates Friday night fed into the NZ rates market yesterday, resulting in a steepening of the swaps curve, with the 2-year rate up 2bps to 0.95% and the 10-year rate up 5bps to 1.23%. NZ's 10-year bond rate closed the day 3bps higher at 1.04%.
Despite some notable moves in bond and equity markets, currency movements have been well contained. There has been no sign of positive risk appetite feeding into commodity currencies. CAD has been the weakest, even against a backdrop of a 2% gain in oil prices, with USD/CAD up 0.4% to 1.3325. 
The NZD has traded mostly within a tight 0.6410-0.6430 range and currently sits near the bottom of that. The only data release of note was the NZ Performance of Services Index, which pushed higher to a slightly above-average level.  This was a relief coming hot on the heels of the manufacturing PMI falling below the important 50 mark. The AUD has nudged down as well and sits this morning at 0.6770, with the NZD/AUD cross hovering near a two-month low, and currently around 0.9470.
EUR and GBP are little changed, while USD/JPY is up 0.2% to 106.60, a pretty insignificant move in the context of higher global rates and equity markets.
The day ahead looks quiet, with little interest in the RBA minutes of the August policy meeting, which have been superseded by Governor Lowe's Parliamentary testimony which contained a wealth of information. Tonight's GDT dairy auction is expected to be on the soft side, with prices down in the order of 2%.