Risk appetite has improved after the reduction in some geopolitical risks, with better news out of Hong Kong, Italy and the UK. The USD has shown broadly based falls, following the very weak ISM manufacturing report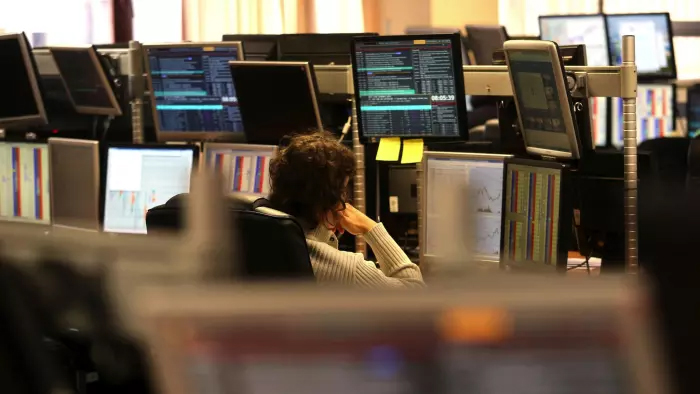 Yesterday, Hong Kong's leader Carrie Lam moved to formally withdraw a bill that allowed extraditions to China – the bill that kicked off hostilities in the region but may not necessarily end them, as protesters now demand more from the leadership.
Still, the market has taken this as a positive development and it was a trigger for some improvement in risk assets.
Supporting a better market tone, political drama in Italy looks to have settled, with one less impediment now to a formal coalition being achieved by Five-Star and the Democrats, with party members of the former overwhelmingly voting in favour. The new government could take its seat within coming days.
GBP continued to recover in the afterglow of PM Boris Johnson's defeat in the House that reduces the chance of a no-deal Brexit being pursued. As we go to press a bill has just passed the House that paves the way for a three-month extension to the Brexit deadline and brings ex-PM May's deal back to the table if a new deal can't be thrashed out in time.. The possibility of a general election remains up in the air at this stage, and will depend on whether the Labour Party will support a new election under certain conditions. GBP has risen up through the 1.22 mark, having traded as low as 1.1960 some 36 hours ago. BoE Governor Carney ruled out currency intervention to support sterling in the event of any collapse and added that the Bank wouldn't pre-commit to a policy response to Brexit, but reiterated that he'd likely vote to ease under a no-deal Brexit scenario.
CAD is stronger after the Bank of Canada left its policy rate unchanged at 1.75% and its guidance surprised the market on the hawkish side, with the Bank suggesting that the current degree of monetary policy stimulus remains appropriate, even after acknowledging trade conflicts and the uncertainty around the global and Canadian economy. There was no overt hint that a policy easing was imminent and the market reduced pricing by a few basis points for an easing as soon as December.  USD/CAD is down 0.9% to 1.3225.
Broadly based USD weakness is evident, reflecting better risk sentiment and the market still stewing over the very weak ISM manufacturing report a day earlier.  USD indices are down in the order of 0.6%. Fed speakers have been out in force ahead of the pre-FOMC blackout period and they have offered a dovish tilt, helping keep US Treasury rates in check against a backdrop of slightly higher European rates (excluding Italy where reduced political risk has supported a 7bps fall in Italy's 10-year rate).
Uber-dove St Louis Fed President Bullard said that the Fed should cut interest rates by 50bps at the upcoming September meeting, rather than drip-feeding two 25bps cuts. NY Fed President Williams noted that robust consumer spending was offsetting weakness in exports and investment and that he was "carefully monitoring this nuanced picture and remains vigilant to act as appropriate to support continuing growth". Dallas President Kaplan echoed those comments, in saying that he was watching to see if weak economic data filter into consumer attitudes.
Incoming ECB President Lagarde showed off her dovish credentials, pledging to act with agility against inflation that is persistently too low and "a highly accommodative policy is warranted for a prolonged period".
The NZD trades this morning at 0.6360, up 0.4% from this time yesterday, largely reflecting USD weakness. The AUD has outperformed, with Q2 GDP coming in line with expectations at a sub-trend 0.5% q/q, but not as weak as some feared. The AUD has touched 0.68 this morning, while NZD/AUD has settled around the 0.9350 mark.
NZ rates were pushed lower yesterday and reached fresh record lows, following the downward move in UST yields in the previous session. The 2-year swap rate closed the day just below the 0.90 mark for the first time, while some yield curve flattening saw bigger falls at the longer end of the curve, with the 5-year rate down 2bps to 0.91% and the 10-year rate down 4bps to 1.17%.
The key economic release tonight is the US ISM non-manufacturing index, which the market sees as rising slightly. A big miss either way would have the market reassessing probabilities, up or down, of pending economic recession.