US-China trade deal looks as unlikely as ever. NZD and NZ TWI probe fresh 4-year lows. US Treasury yields fall, rounding out another big week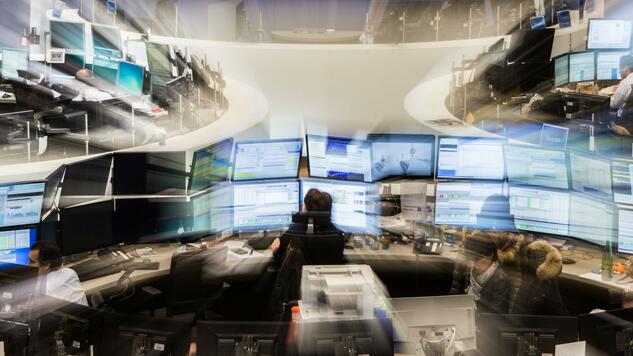 A risk-off mood developed Friday night after hopes for a US-China trade deal receded as a delegation from China looked to return home earlier than planned. The S&P500 reversed course and closed down 0.5%, while the US 10-year rate fell 6bps to 1.72%. The NZD was already heading south well ahead of that announcement, marking fresh 4-year lows, and closed near that historical low of 0.6255.
On Friday the US-China trade war came back into focus, with any hope for a trade deal dashed, not that expectations for a deal were particularly high anyway. A Chinese delegation of trade officials cancelled a planned visit to farms in Montana and Nebraska – organised as a gesture of goodwill – citing "an adjustment of their agenda" and looked to return to China earlier than planned.
The cancellation followed comments by President Trump that he wasn't interested in a partial trade deal.  This follows sourced reports a week or so ago that officials had previously discussed offering an interim trade agreement that would delay and even roll back some US tariffs in exchange for Chinese commitments on intellectual property and agricultural purchases. Trump told reporters that the trade dispute won't damage his 2020 bid for re-election and that he wouldn't relent without reaching a "complete deal" with China.
The S&P500 was in positive territory, before the announcement of the cancelled farm visits saw it dive, closing the session down 0.5%.  The NZD was already in the midst of a steady decline and reached a fresh 4-year low of 0.6255 and closed the week not much higher than that. The NZ TWI also closed at a 4-year low, just below 70. CFTC data showed a record net short number of contracts (over 36,000) for the period to 17 September, or around USD2.3b on a net notational basis. Thus, heightened speculative selling has been a key driver of NZD underperformance over recent weeks. This sets the scene for a possible contrarian bounce on any positive NZD news.
Some recent NZD weakness can be put down to collateral damage from selling pressure in the AUD. The NZD and AUD were the weakest major currencies for the week, down 1.9% and 1.6% respectively. A number of banks, including NAB, have now officially brought forward expectations of the next RBA cut to early October, currently priced by the market as an 80% chance. This follows the dovish minutes of the September meeting and the further increase in the unemployment rate. NAB sees a follow-up cut in December, taking the cash rate down to 0.5%. We think that the RBA's policy decisions feed into the RBNZ's reaction function.  The market thinks the same, hence NZ rates have been pulled down this week by lower Australian rates. NZ's 2-year swap rate fell by 2bps to 0.95% and fell 7bps for the week.
US Treasury rates continued to reverse course after the big selloff in the first two weeks of September.  The 10-year rate fell 6bps to 1.72, taking the cumulative weekly fall to 17bps. The New York Fed announced a series of overnight and term operations for the next three weeks to help control money market rates.
Fed speakers were out in force, following the "hawkish cut" on Thursday. Boston Fed President Rosengren said that he dissented from the Fed's decision to cut rates earlier in the week due to the risk of further inflating the prices of risky assets and encouraging households and firms to take on too much leverage".  He argued that US monetary policy was already accommodative and additional stimulus was not needed. Dallas Fed President Kaplan said that while he supported the July and September rate cuts, at this point "I'm open-minded but agnostic about whether there's a need to do something more. I'm going to be highly vigilant". He didn't project another rate cut this year, but his "dot" reflected one more rate reduction in 2020. St Louis Fed President Bullard outlined why he voted for a 50bps cut earlier in the week and said that he pencilled in one more cut this year. Vice-Chair Clarida largely ran the party line, saying that the US economy is in a good place but there are also some risks.  He said that the Fed will take interest rate policy "meeting by meeting" and adding "don't put probability on this being the final cut of the year".
The risk-off mood saw the yen outperform, with USD/JPY down 0.5% to 107.55, while NZD/JPY fell by over 1% to 67.3. EUR and GBP were on the soft side, falling 0.2% to 1.1020 and 0.4% to 1.2480 respectively. Merkel said that Germany will stick to zero deficit spending, ignoring the plea from the ECB to ease fiscal policy. The Irish Foreign Minister put a dampener on the Brexit vibe, saying that while the mood was better, a deal is no nearer.
There aren't any notable releases during the local trading session, but tonight sees the release of PMI data for September. The European manufacturing PMI is expected to recover a little, so another lurch down to fresh lows would be EUR-negative. Draghi testifies to the European Parliament where he'll no doubt be talking up the plan for further ECB stimulus but at the same time pleading for some help from fiscal policy.