Impeachment of Trump on the agenda, soft US data sending US equities, US rates and USD lower. AUD and NZD supported by upbeat speech by RBA Governor Lowe, ahead of RBNZ OCR review today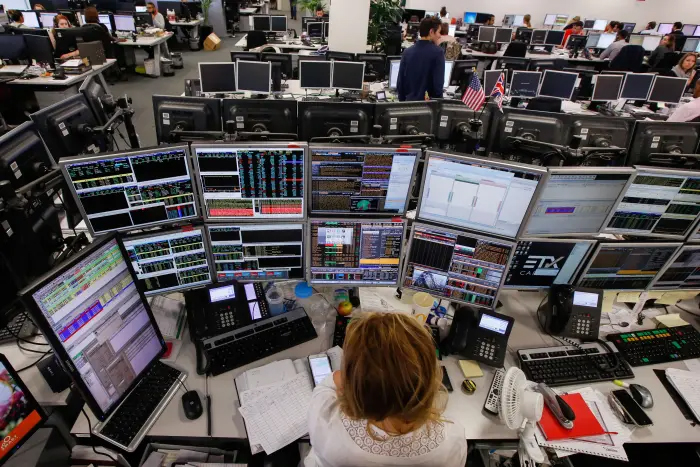 After a sleepy local trading session there has been plenty of news to digest overnight – some hard line comments against China in Trump's UN speech, an increased risk of impeachment of Trump, the UK Supreme Court ruling against the suspension of parliament, soft US economic data and an RBA speech by Governor Lowe. The net result is weaker US equities, lower US Treasury yields and a weaker USD.
There have been a few events driving markets overnight but the key one has been the threat of an impeachment of President Trump.  This gained some traction with House Speaker Pelosi convening a meeting of key Democrats for later today. As we go to press, the Washington Post is reporting that Pelosi will announce a formal impeachment inquiry of Trump. The growing stream of impeachment calls comes after a whistleblower revealed that the President pushed Ukraine's government to investigate Joe Biden, and allegations that Trump withheld foreign aid to the country to gain some influence. Transcripts of Trump's phone call with the Ukraine President are available to clear this matter up but Trump has blocked their release. Trump indicated that he will release the transcript tomorrow, a sign that he perhaps believes the details won't constitute an impeachable offence.
After opening higher, the S&P500 was down over 1% at one point but had pared its loss to 0.7% as we go to press.
In other news, President Trump took a hard line against China in his speech to the UN.  As reported by the FT he castigated China for pursuing an economic model that had created an unfair playing field. "Not only has China declined to adopt promised reforms. It has embraced an economic model dependent on massive market barriers, heavy state subsidies, currency manipulation, product dumping, forced technology transfers, and the theft of intellectual property and also trade secrets on a grand scale," the president declared. He hoped to reach an agreement that would be beneficial for both countries but added "...as I have made very clear, I will not accept a bad deal for the American people". The speech followed China's decision yesterday to give waivers to several state and private companies to buy US soybeans tariff-free.
In economic data, the US Conference Board measure of consumer confidence slumped, coming in well below market expectations, with the expectations component now the weakest since January. The biggest monthly fall this year makes the index look more in line with the slump recorded by the competing University of Michigan survey. Pantheon Macroeconomics notes the proportion of people expecting business conditions to worsen rose to a 6-year high and is now in line with readings seen just before the recessions of 1990, 2001 and 2007, so it needs to be watched carefully.
Germany's IFO business climate index wasn't as bad as feared by some, but the expectations component still fell to the lowest level in a decade. Of some comfort was that there was little evidence of the recession in the manufacturing survey spilling over into the services sector, unlike yesterday's PMI report.
The combination of the overnight news has seen US Treasury yields fall 7-9bps across the curve and this has dragged down the USD across the board.
RBA Governor Lowe sounded more optimistic than the market expected in a speech last night. He noted, "after having been through a soft patch, a gentle turning point has been reached" and he added "the fundamental factors underpinning the longer-term outlook for the Australian economy remain strong."  In the Q&A he said that the Bank would consider QE in some circumstances, adding it was unlikely, but possible and he refused to be drawn on pricing for an October rate cut.  Following the speech, the market lost some conviction of another cut as soon as early October, with the probability falling from 80% to 60%. This moved helped support the AUD, which has made a few probes above 0.68 since the speech, overriding the negative vibe on US-China trade negotiations.
The stronger AUD has spilled over into the NZD, with the generally softer USD an added kicker, seeing the NZD probe the 0.6330 mark. NZD/AUD fell below 0.9270 after Lowe's speech, but has recovered to regain a 0.93 handle. We believe that RBA policy is part of the RBNZ's reaction function and the market looks to be on the same page.
Focus today turns to the RBNZ's OCR review at 2pm today. The Bank is widely expected to leave the OCR on hold following the shocking 50bps cut last month (about 4bps of easing for this meeting is priced in). Thus, any decision on whether to cut rates further will be left to the November MPS and if that's the messaging then any NZD or rates reaction should be modest. The Bank is likely to be pleased with the 4% fall in the NZ TWI and lower wholesale and retail interest rates since the August rate cut.
GBP got a kick higher after the UK Supreme Court unanimously ruled that Boris Johnson's suspension of parliament was unlawful. This paved the way for the Speaker of the House to announce Parliament will reconvene tomorrow. As expected, in following such an announcement the opposition parties are calling for Johnson to resign. An opposition-led Confidence vote may take place, but it will need pro-EU Tory support to be successful. Our London-based strategist Gavin Friend believes that these Tories won't yet support such a motion because they may instead wish to see if Johnson can get an improved deal with the EU by 19 October. If we are wrong here, one option is the government collapses under such a vote and a unity government takes over – extending Article 50 past 31 October – and then dissolves ahead of likely mid/late November elections. GBP has risen but met some resistance at the 1.25 mark overnight.