More bad news ahead of trade talks. Sees risk appetite sour. NZD back below 0.63. GBP weaker as Brexit deal looks impossible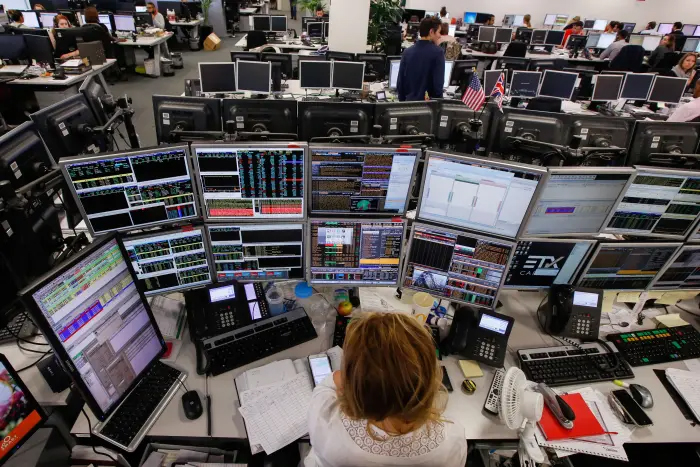 More bad news ahead of US-China trade talks later this week has soured risk sentiment. US equities are down about 1%, UST yields are slightly lower and safe-haven currencies have outperformed. GBP is the weakest major as a Brexit deal is looking impossible at the upcoming EU summit. 
Ahead of key US-China trade talks in Washington from Thursday, the mood music is really bad and one wonders why officials are even bothering to gather around the table. In yesterday's note we reported that China has narrowed the scope for talks, excluding discussion on some of the US demands on industrial policy and subsidies to firms.
Then, a couple of hours after we went to press, the US Commerce Dept. put a number of Chinese firms – including 8 key technology firms – on an export blacklist owing to alleged human rights abuses against Muslim minorities. The policy will ban US firms from doing business with those Chinese firms unless they apply for a government licence. China warned that it would retaliate, with a foreign ministry spokesman saying to "stay tuned".
And now, overnight, Bloomberg reported that the White House is moving ahead with discussions around possible restrictions on portfolio flows into China, with a particular focus on investments made by US government retirement funds. The discussions are now focused on how the government would influence index providers' decisions to add Chinese firms that they consider a material risk to US investors. This report looks well sourced and includes specific details. Trump's advisor Kudlow's comments yesterday that delisting China companies is not on the table might well be strictly correct, but it still looks like some investment restrictions on portfolio flows are in the pipeline.
The ongoing spat between US and China isn't a good look ahead of trade talks and has reduced risk appetite. The S&P500 is currently down almost 1% while safe haven currencies – CHF, JPY and the USD – have outperformed, although movements have largely been modest.
In economic news, US PPI inflation came in significantly weaker than expected, with the core measure down 0.3% m/m, the largest fall in more than four years and the annual gain of 2.0% the weakest in two years. The data suggest little inflation in the pipeline.  The only "positive" feature was a rise in health care costs that feeds into the more important core PCE deflator. US small business sentiment also underwhelmed expectations, falling to an 8-month low. German industrial production unexpectedly rose by 0.3% m/m in August, but that isn't strong enough to change the economic picture of recession, with manufacturing still looking to be a drag on Q3 GDP.
After trading around 1.58% at the NZ close, the US 10-year rate touched 1.59% before falling as low as 1.51% overnight. It currently sits at 1.54%, down 1bp for the day. All eyes will be on Powell's speech due to be delivered soon after we go to press.
GBP is the weakest of the majors, down 0.7% to 1.22. A Brexit deal looks all but dead ahead of the EU summit, with the blame game beginning. In a private call, Germany's Merkel told UK PM Johnson that Northern Ireland must remain part of the EU's custom union in any Withdrawal Agreement, with Johnson's response being that a deal is effectively impossible with that condition. While there will be plenty of "noise" over coming weeks, the most likely scenario now is an extension of the deadline and fresh UK elections in November.
NZD and AUD were well supported yesterday afternoon, with the mood in China positive after the holiday period, with Chinese equities making a surprising gain and CNY fixing on the strong side of expectations. The AUD climbed up to 0.6755 but has slipped to 0.6730. The NZD climbed higher but met some resistance near 0.6325 and has fallen back down to around 0.63 as risk sentiment has soured.
The NZ government's financial accounts for fiscal 2018/19 showed an operating surplus of $7.5b or 2.5% of GDP and net debt down to 19.2% of GDP, much better than the Budget estimates, even with the financial year being three-quarters of the way through when those estimates were made. The figures highlighted the government's strong fiscal position and ability to support economic growth if it chooses to do so. But any fiscal promises are likely to be saved for the election year Budget in May.
The fiscal accounts were not market moving and NZ rates showed little movement through the day. After Powell's speech is out of the way there isn't much else due over the next 24 hours. FOMC minutes due this time tomorrow will be superseded by whatever Powell has to say this morning.