China still keen on an interim trade deal. Such talk lifts US equities, rates. But currencies unmoved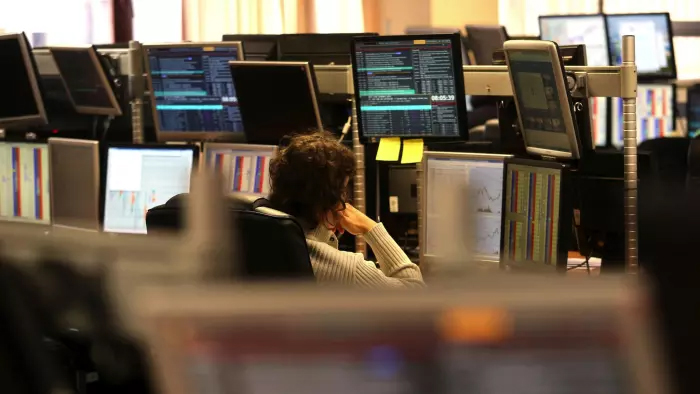 Risk appetite has improved a bit on reports that China is keen on an interim trade deal focused on the agricultural sector, which sees US equities claw back some of yesterday's losses, while US Treasury yields are higher.  The currency market this week hasn't been sucked into this back and forth mood music on US-China relations and movements remain small.
After we went to press yesterday, the White House said that it would restrict US travel of Chinese officials linked to the abuse of Muslims in Xinjiang province, another indicator of the rise in US-China tensions. What began as a trade war on goods, morphed into a technology war and now evidently includes interference into domestic matters involving human rights.
The negative market reaction to this (mainly confined to equities) overwhelmed the reaction to Fed Chair Powell's speech. Powell didn't give a clear signal on monetary policy, but he made it clear that the Fed was very much data dependent. He used the speech to outline an expansion of the Fed's balance sheet to help control the level of the Fed Funds rate, contemplating outright purchases of Treasury bills to relieve current pressures in money markets.
Overnight, the focus returned back to the trade war, with reports that rather than walk away from talks, China is as keen as ever to do a trade deal. China's lead trade negotiator, Vice Premier Liu, will still be visiting Washington Thursday despite the evident ramp-up in US-China tensions, including the US black-listing of China tech companies and the visa ban. China wants to do an interim trade deal as long as no more tariffs are imposed (currently scheduled for 15 October and mid-December). The FT reports that China is offering to boost annual purchases of soy beans to 30m tonnes compared with 20m at present and make a raft of changes to non-tariff barriers that have long frustrated the US Department of Agriculture and American farmers. The concept of an interim deal that avoided some key sticking points was flagged last month but Trump has previously said that he prefers a full trade deal and nothing less.
The S&P500 is up near 1% after the cumulative 2% fall over the previous two sessions. US rates are 3-5bps higher across the curve, with the 10-year Treasury up 5bps to 1.58%. In second-tier economic data, US job openings fell for the third consecutive month in August to their lowest level in nearly 18 months, consistent with the idea of weaker demand for labour.
The minutes of the FOMC's September meeting were released and showed a debate emerging on when to end policy easing. A few officials judged markets were pricing too much Fed easing and several suggested the Fed should clarify when the easing would end. There was little market reaction to the minutes, with recent weak ISM data and Powell's speech superseding the meeting.
While US equities have been volatile this week on headlines related to US-China relations, currency markets have remained well contained. The NZD has remained largely within a 40pip range all week, 0.6285-0.6325 on rounded figures, and currently close to 0.63. Yesterday, the BNZ/Seek employment report showed a 1.5% increase in job ads in September, giving the trend measure a lift to 0.4%. This was consistent with a recent lift in employment intentions evident in the QSBO, some rare positive news amidst the general doom and gloom economic news headlines. By contrast, ANZ's NZ Truckometer report showed the weakest quarterly growth in seven years for the heavy traffic index, forewarning a soft GDP figure for Q3. Our projections already incorporate a sub-par 0.3% q/q increase in Q3 GDP. These reports were not market movers. NZ rates ended the day up about 1bp across the swaps and bond curve.
The AUD has also traded within a tight range this week, currently 0.6730, with little reaction to Australian consumer confidence falling to a more than 4-year low – showing a lack of confidence despite tax rebates and three rate cuts.
The only currency with a bit of a pulse has been GBP. The Times reported that the EU was ready to a make a major concession over the contentious Irish backstop, seeing GBP spike up towards 1.23 but the DUP said that any demand to keep Northern Ireland inside the customs union after Brexit would be "beyond crazy", seeing GBP fall all the way back down to its current level around 1.2215.
The key focus tonight will be the US CPI for September, with most picking a 0.2% m/m increase in the core rate, with risks slightly skewed towards undershooting at 0.1% than overshooting at 0.3%.