Market ignores trade news headlines. Currencies in well-contained ranges. Global rates tick lower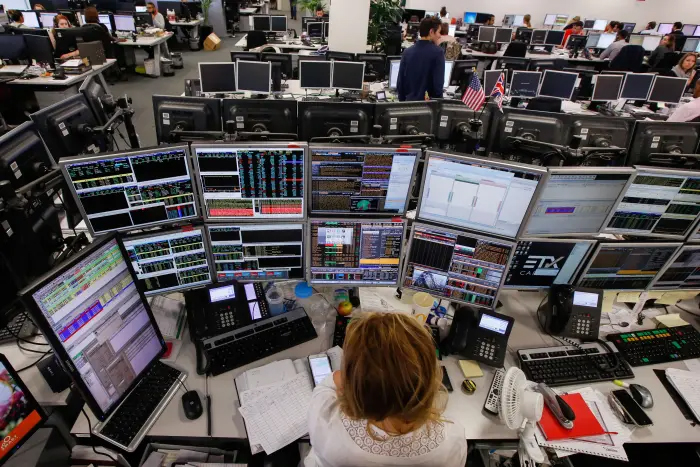 Another day, another fresh high in the S&P500, although gains have been modest.  Currency markets remain range-bound while global rates have ticked lower.
Low volatility has continued in financial markets. Trade news headlines barely move the dial these days, as the market wants to see concrete evidence that a US-China trade deal is about to be signed. It is fair to say that trade deal fatigue has set in.
Yesterday afternoon, China's Ministry of Commerce reported that US-China trade negotiators spoke by telephone and "reached consensus on properly resolving relevant issues" and agreed to stay in contact on remaining points for a phase-one trade deal. The news had little impact on the market. There has been no official response from the US, although President Trump told reporters that he had been talking to President Xi and that they continue to work for a trade deal. He also said that with regard to the Hong Kong protesters "we're with them". This might suggest a new sticking point with China, as Trump contemplates whether he signs the bill in law that the US Senate unanimously voted on last week, aimed at protecting human rights in Hong Kong. China's vice foreign minister summoned the US Ambassador to express strong opposition to US interference in Hong Kong related matters.
In economic data, US consumer confidence was weaker than expected, dropping for a fourth consecutive month but from a very high level. New home sales were strong, posting their best two months in more than 12 years, buoyed by low interest rates and a strong labour market.  The US goods trade deficit unexpectedly narrowed in October, on weaker imports, perhaps distorted by the timing of tariffs. The data will help improve running estimates of growth for Q4.
In reading Bloomberg news, the equities report notes the fresh record high for US equities on trade news optimism.  The S&P500 is up 0.2%.  The bonds report notes the fall in rates on China trade concerns, noting White House Advisor Kellyanne Conway saying some sticking points remain in phase one of China trade talks and that negotiators are still dealing with technology transfers. Seems like there's one story for the bulls and one for the bears. US Treasuries are down 2-3 bps with some slight curve flattening evident. European 10-year rates are down 2-4bps.
In currency markets, movements have been well-contained within familiar ranges. The NZD sits this morning around 0.6420, flat from the NZ close and up a touch after yesterday's buoyant retail sales data. NZ real retail sales rose by a strong 1.6% q/q in Q3, defying the doomsayers on the NZ economy, even if the data might have been inflated by trading day effects and some electronic goods purchases ahead of the Rugby World Cup.  Annual real growth of 4.5% painted picture of booming retail sales growth, but with a mix of high volumes and low prices, explaining the poor level of confidence amongst retailers – over worked, but with squeezed margins hitting profitability. Market reaction was fairly muted and NZ rates barely changed yesterday. 
The AUD has range traded around the 0.6780 mark, with little response to the widely anticipated speech by RBA Governor Lowe last night.  Lowe suggested that the effective lower bound for the cash rate was 0.25% before quantitative easing becomes an option.  But he still believes that it is unlikely that the RBA will need to undertake QE in the near future as the economy is still moving towards full employment and the inflation target. Lowe stated that negative interest rates were extraordinary unlikely in Australia.
GBP remains sensitive to polling ahead of the 12 December general election, slipping a little after the Labour party looked to make up some lost ground following the release of its manifesto last week. Two polls released Tuesday showed a gap of 11% and 7% between the Conservatives and Labour, narrower that those polls seen over the weekend. GBP is the biggest mover of the day, down 0.3% to 1.2855.
In the day ahead, the RBNZ publishes its Financial Stability Report this morning, which doesn't hold much interest, to be brutally honestly, ahead of the more important 5 December announcement on the bank capital review. There are a number of US economic releases tonight including durable goods orders, Chicago PMI and personal spending. The Fed's preferred inflation measure, the core PCE deflator is likely to continue to show a non-threatening inflationary backdrop.