More trade war headlines, but we're still none the wiser. NZD, AUD slip a little overnight. NZ fiscal update today to show a "significant" easing, larger bond program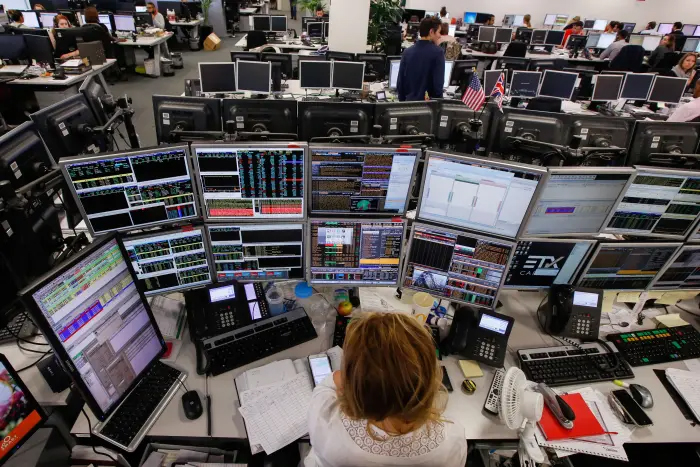 There has been a lot of economic data and newsflow over the past 24 hours but financial markets remain in a holding pattern ahead of more important events later in the week. US equities are flat, US treasury yields are slightly higher and the NZD is slightly weaker.
Market volatility remains suppressed ahead of some key central bank meetings later this week, the UK general election and the scheduled 15 December date for fresh Chinese import tariffs. That tariff date remains in focus with a number of media reports speculating that the next round of tariffs will be postponed, while the White House still keeps everyone guessing. Dow Jones reported that US-China trade negotiators were laying the groundwork for a delay of a fresh round of tariffs set to kick in on 15 December. Bloomberg reported that Chinese officials expect the US will delay the 15 December tariffs and they see removal of that tariff threat to enable talks to continue on the unfinished items in phase-1 of the accord. However, following these media reports, White House economic advisor Kudlow said that he cannot confirm any delay to the 15 December tariffs, with no definitive decision made.
In other news, the Democrats introduced two articles of impeachment against President Trump on abuse of power and obstruction, with an expected vote on impeachment expected to come next week. And, surprise, surprise, the same day the White House and House Democrats finally reached a deal which will see the USMCA, or the new NAFTA deal, signed.
There have been a number of second-tier economic data releases which haven't moved the market.  US small business sentiment increased by more than expected, equal to its highest level since last year's market meltdown. UK economic data continue to underwhelm, with GDP flat in October after two months of decline through August/September. China credit data were stronger than expected in November, although driven by an increase in short-term loans. Investors are more optimistic on the German economy, with the ZEW survey of expectations rising to its highest level since early 2018.
There has been more volatility in the NZD, but not much more, with the range of the past 24 hours extending to about 30pips from the 20pips the previous day. During local trading, the NZD met some resistance just above 0.6565 and it fell to as low as 0.6529 overnight and isn't much higher than that as we go to print. AUD has followed a similar pattern and sits this morning at 0.6810. NZD/AUD made a fresh 4-month high of 0.9618 last night, but is now back down to 0.96.
GBP remains well supported, showing a small increase to 1.3180.  The next YouGov MRP poll is due 11am NZ time – this being the most respected poll with a large sample and fancy stratification.  The previous one showed a clear Conservative majority so it will be interesting to see if the gap has closed or not and the result could see some GBP reaction later this morning. EUR has also shown a small gain to 1.1090, which sees NZD/EUR slip just under 0.59.
The US treasuries curve is higher and flatter, with the 2-year rate up 3bps to 1.65% and the 10-year rate up 2bps to 1.84%. NZ rates reversed some of the previous day's sell-off, with the 10-year swap rate down 4bps to 1.67%, while the 2-year swap rate fell 2bps to 1.22%.
The focus in the day ahead will be the NZ government's half-year economic and fiscal update at 1pm, where we expect to see more colour on the "significant" fiscal stimulus that lies ahead, recently alluded to by the Finance Minister. Easier fiscal policy takes the pressure off monetary policy and is NZD-supportive, with little concern about government debt levels compared to other countries. The fiscal easing should also add significantly to the bond programme in the years ahead.
Tonight sees the release of the US CPI for November, with the consensus picking a 0.2% m/m and 2.3% y/y outcome for the core measure, and the balance of risk slightly tilted towards the upside.