GBP up on stronger data. CAD weaker on dovish BoC. NZD and AUD unchanged overnight. Little price action in bonds, equities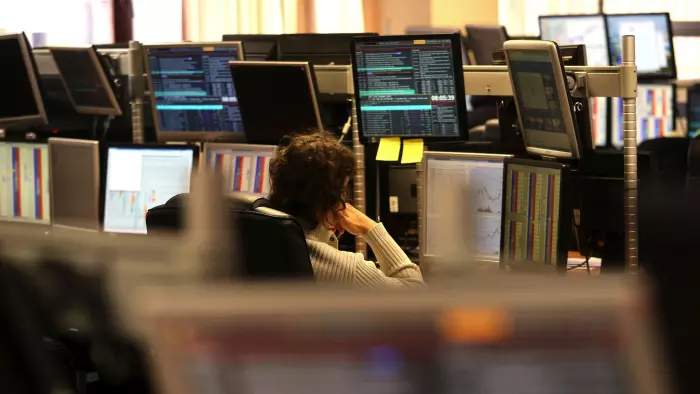 Equity and bond markets haven't shown much signs of life overnight and the same goes for most currencies, apart from notable strength in GBP on stronger data and a weaker CAD on a dovish Bank of Canada.
Markets are keeping abreast of developments in the spread of the coronavirus, but seem to have taken some comfort in China's openness of the spreading virus (compared to apparent cover-ups during previous pandemics) and a lower mortality rate than SARS in 2003. There have been 473 confirmed cases of the virus in China with 17 deaths, with many of the victims already having pre-existing medical conditions.
Some mild weakness in the NZD and AUD yesterday was widely reported as linked to the concerns about the virus spreading and the associated uncertainty about its ultimate impact on growth (centred in Asia) and markets. The NZD traded down to a low of 0.6582 around mid-afternoon as CNY weakened.  In overnight trading, the NZD recovered and poked its head back above 0.6610, but has since retreated again back below 0.66.  Of course, these are small movements, and we shouldn't forget that we're stuck in a fairly low volatility environment, ignoring the gyrations of the illiquid holiday period. Within the last hour Fitch Ratings affirmed NZ's long-term credit rating at AA but upgraded the outlook to positive, reflecting NZ's sound fiscal management and low and declining government debt to GDP ratio. As typical, the announcement had little impact on the NZD.
The AUD followed the same pattern and sits this morning at 0.6840, with the NZD/AUD cross tightly range-bound near 0.9640.
Where we do see some life is in CAD and GBP. CAD is the weakest of the majors, with USD/CAD up 0.6% to 1.3150, after a more dovish BoC meeting. While inflation data showed core inflation as expected, tracking just above 2%, the BoC kept its policy rate unchanged at 1.75% but removed its assessment that the current degree of policy accommodation was "appropriate". The market took the view that the door was left open for a future rate cut and this was later confirmed by Governor Poloz, who indicated as much, with downside risks emerging for inflation. The market prices in almost a full 25bps cut by the July meeting, with Canada's 2-year rate down 7bps to 1.54%.
In the UK the CBI manufacturing business survey showed a positive turnaround in a range of indicators, with business optimism going from -44 (weighed down by the election) to +23, its highest level in over 5 years, setting the scene for a decent recovery in tomorrow's PMI. Alongside upbeat labour market statistics and the bounce in housing data, the market is now more evenly balanced about whether the BoE will cut rates at the end of the month and this has helped drive GBP up 0.6% to 1.3130. NZD/GBP has fallen but for now has managed to keep a 0.50 handle.
There has been little movement in JPY and EUR. In an interview at Davos, Trump said that he expects to negotiate a trade deal with the EU before the US Presidential election but he also reiterated his threat of punitive tariffs on the European auto sector, where he had "a fairly quick date" in mind, if negotiations falter. He described negotiations with the EU as more difficult than with China, saying "They have trade barriers where you cannot trade, they have tariffs all over the place. They make it impossible. They are frankly more difficult to do business with than China".
The global rates market hasn't shown much life, with only a slight bias towards lower rates. The US 10-year treasury is at 1.765, down 2bps from the NZ close, with the Australian 10-year future showing a similar movement.  NZ rates fell 2-4bps yesterday across the curve, driven by global forces.
In the day ahead, the Australian employment report this afternoon will be crucial for the market's assessment of the chance of an RBA cut early February, which is currently evenly balanced. A lower than expected unemployment rate of 5.2% would significantly reduce the chance of further easing and support the AUD, while a higher unemployment rate would have the opposite effect. The ECB meeting tonight is expected to pass with little market reaction, with policy guidance likely unchanged and economic forecasts won't be updated. President Lagarde will formally launch the ECB monetary policy strategic review.