Fear factor on COVID-19 dissipates a little. But market still trading cautiously. AUD reaches fresh low; NZD goes sub 0.63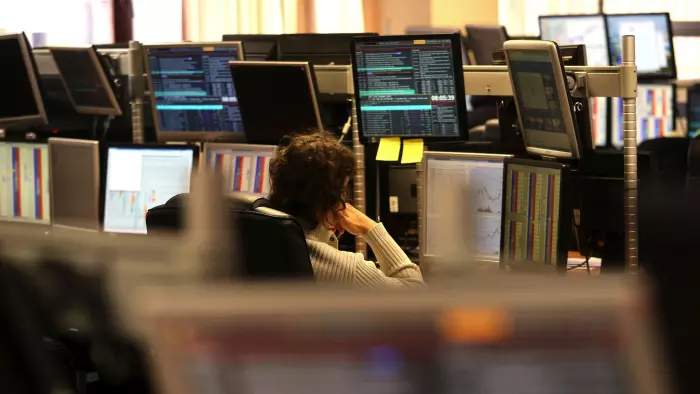 Risk sentiment is slightly better this morning, with US equities recovering some of the chunky fall seen over the past few sessions, but the bond market remains cautious, with the US 10-year Treasury rate not that much higher from the record low set yesterday morning and down a touch since the NZ close. The AUD has been particularly weak, dragging down the NZD below 0.63.
The market remains focused on the COVID-19 virus and analysts are trying to assess how severe the global economic impact might be, a near-impossible task. Overnight the fear factor has receded a little but it seems far too early to become complacent. The virus continues to spread globally, with new cases confirmed in Brazil, Greece and Macedonia, while figures for the more recent hotspots of Italy, Iran and South Korea continue to steadily increase. President Trump will be addressing the nation at 10am NZ time as top US health officials warn that it is a matter of time before virus spreads across the US.
Travel bans are being extended in various countries and a number of high level sports event are being cancelled or postponed as a precaution against the spreading of the virus.  Policy makers around the world are trying to offset the economic impact of the virus, with a big fiscal easing in Hong Kong (worth over 4% of GDP) including cash handouts to permanent residents and other Asian nations are stepping in with fresh fiscal plans. In China the PBoC said it will step up funding support to key industries that have been directly affected by the virus.
The WHO director has reiterated that COVID-19 is not yet a pandemic, pointing out that China has fewer than 80,000 cases in a population of 1.4bn and in the rest of the world there are 2,700 cases in a population of 6.3bn, adding that "For the moment, we are not witnessing sustained and intensive community transmission of this virus, and we are not witnessing large-scale severe disease or death".
Equity markets have seen a turnaround of sorts overnight, after another rough session in Asia. The Euro Stoxx 600 index was down as much as 2.9% at one stage before closing the session flat. The US S&P500 opened the session on a positive note was up as much as 1.7%, but that has been pared back to just 0.6% as we go to press.  It is fair to say that sentiment remains fragile. New issuance in credit markets has come to a standstill, while the US Treasuries market continues to trade cautiously. The US 10-year Treasury rate is at 1.33%, not far above the record low of 1.3055% set less than 24 hours ago, and is actually down slightly from the level at the NZ close. Australian 10-year bond futures are down 3bps in yield since the NZ close, suggesting that downside pressure on NZ rates could continue today. NZ rates had a modest downside bias yesterday with NZ's 10-year government rate nudging down to 1.185%, its lowest level since October. The OIS market has priced in close to a full 25bps rate cut by August, helping a further nudge down in the 2-year swap rate to 1.00%.
In currency markets, there's certainly no risk-on feel to trading, with the AUD coming under pressure overnight and falling to a fresh 11-year low just above 0.6550. There has been no obvious trigger for the move, which resembles a steady decline since the NZ close. This has dragged down the NZD in its wake, going just below 0.63, with the NZD/AUD cross up through 0.96. Back in September/October the 0.6250-0.6350 range represented a bit of a support zone, with infrequent dips below that, even if the nadir was 0.6204. These levels will be forefront of mind for technical traders, but all bets will be off if the global recession scenario plays out, which would raise the spectre of going sub 0.60.
GBP is also on the soft side, giving up yesterday's unexplained gains and trading at 1.2910. The euro's recovery has extended, as it approaches the 1.09 mark. There have been some German press reports that Germany plans to temporarily suspend the limit on public borrowing. A fiscal boost would be welcome, with the economy teetering on recession and it makes little sense in continuing to run large budget surpluses.
Economic data continues to take a back seat with COVID-19 the key market focus.  But for the record, sales of new homes in the US surged to their highest level since 2007, supported by low mortgage rates, a strong labour market and high consumer confidence.
In the day ahead, we'll see the first domestic data print that will capture the virus outbreak, with the ANZ business outlook survey.  The survey will also capture the early impact of the drought and these two factors can be expected to have a negative impact on the survey, the only question is how big?