A bad start to Q2 for risk assets. NZ bond market underperforms as issuance program ramps up. NZD goes sub-0.59 overnight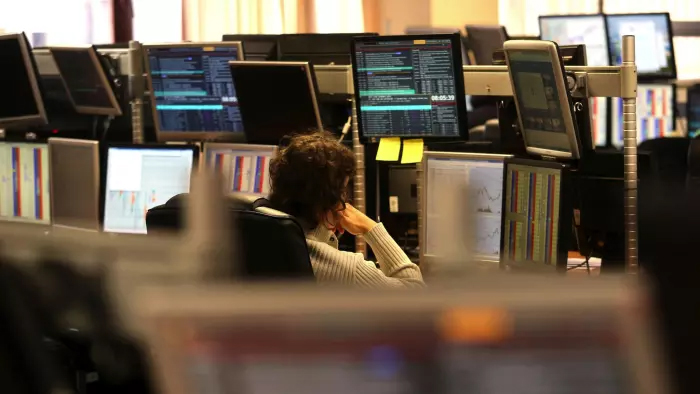 The new quarter has begun on a poor note for risk assets, with chunky falls in global equities, higher credit spreads, and lower US Treasury rates. In currency markets JPY and the USD have outperformed, while the NZD has made a few attempts at going sub-0.59.
After equity markets experienced one of their worst quarters ever, with the MSCI World Index down 20%, the June quarter has begun on a poor note. This is being attributed to some sombre comments from President Trump and companies slashing dividends, including number of UK banks, which has seen Financials hit. The S&P500 is currently trading near its low for the day, falling over 4%, while European bourses were down in the order of 3-4%.
President Trump's tone turned more solemn, a sign that he has been listening to health professionals. He warned that the number of US deaths from COVID-19 could reach 100,000-200,000 and that "this is going to be a painful two weeks".
In other COVID-19 news, infections and deaths continue to rise at a slowing pace across Europe and while there are signs of slowing as well in New York, other regions of the US suggest that the inflection point in the curve has yet to be reached. Meanwhile a familiar trend seems to be lockdown periods being extended around the world to help stem the spread of the virus. US intelligence suggests that China has concealed the extent of the coronavirus outbreak, under-reporting both total cases and deaths it has suffered from the disease.
The EU is set to announce a new €100bn loan plan (a lending scheme with guarantees from EU member countries) to support countries worst affected by COVID-19, with the funds to help governments pay companies to keep workers in their jobs. It's another sign of how governments are taking the current economic threat seriously and lessons learnt from previous shocks, as these sorts policies never got off the ground during the European debt crisis or GFC.
US economic data on ADP payrolls and ISM manufacturing were not as bad as feared, but the issue is more likely one of timing and these reports will like be dire next month.
On the oil market, Trump spoke to Saudi and Russian leaders in an attempt to bring about a truce in the oil supply war. Russia said that it wasn't planning to boost crude production now, but in a tweet Saudi's Aramco boasted about its record production. In any case, traders are focused on the global demand destruction, as highlighted by data showing US crude inventories soaring by 13.8m barrels last week. Brent crude is down over 5% to sub-$25 levels while WTI is back down probing the $20 mark.
Amidst the more sombre backdrop for risk assets, the US 10-year rate fell as low as 0.58%, before lifting back up through 0.60%. Fed custody data shows that in a bid to raise US dollars, foreign central banks dumped over $100b of Treasuries in the three weeks to March 25, on course for the biggest monthly drop on record. If not for the Fed's big daily purchases, no doubt US Treasury yields would be seeing significant upward pressure. US corporate spreads in the cash market are widening for the first time in over a week.
Yesterday, NZ Debt Management outlined that it planned to raise $17bn of nominal government bonds in the June quarter plus more than $3bn of additional Treasury bills than previously indicated. Subject to market conditions, a syndicated tap of the 2031 bond is planned for next week and another syndication is expected before the end of June. Planned issuance is of an order of magnitude never seen before and without the RBNZ's $30b QE programme in place, issuance on such a scale would simply not be possible anywhere near current interest rates. In the course of time we think the RBNZ MPC will decide to increase its QE programme size and, in the meantime, it will likely use its operational flexibility to frontload purchases.
The long-end of the NZGB curve unsurprisingly steepened and cheapened significantly versus swap on the announcement.  Yields on the 2031 to 2037 bonds were 9bps higher on a day where the 10y swap rate fell by 4bps (i.e. swap-bond spreads were tighter by about 13bpps at the long-end of the curve). 
In currency markets, the risk-off session sees JPY as the top performer, with USD/JPY down to 107.25 and NZD/JPY down 1% to 63.4. The USD is well bid, up 0.8-0.9% on the various indices, another sign of stress in the market. The NZD fell as low as 0.5880 last night and currently sits just above 0.59. Our central forecast has been for a final meltdown that takes the NZD below its March low of 0.5470, but alternative scenarios remain plausible and it remains to be seen whether that low can ultimately hold.
The AUD got down to 0.6040 in the early hours this morning and currently sits around 0.6075, with the NZD/AUD back up to 0.9740 after a mini crash towards 0.9660 near the London fix.
EUR has been particularly weak for reasons that are not obvious and has approached 1.09, down about 1% for the day. This sees NZD/EUR lift to 0.5410.
Tonight sees the release of US initial jobless claims figures, which is likely to be another horror show. The consensus is for 3.6m claims, above the massive 3.3m in the previous week, but with a couple of economist estimates above 6m (including the top ranked forecaster as surveyed by Bloomberg).