Risk appetite turns positive after yesterday's move lower. NZD and AUD show decent recoveries overnight. Fed to buy individual corporate bonds, supporting market sentiment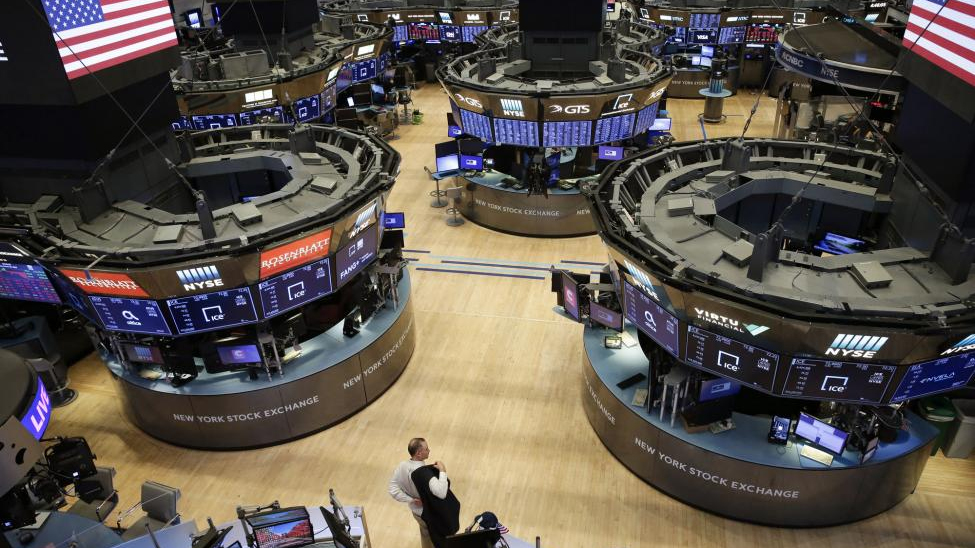 Yesterday, S&P futures were pointing to a very rough overnight session, but that hasn't been the case, with a significant turnaround that sees risk assets well bid.  The S&P500 is up about 1% and the NZD and AUD have recovered overnight, against a backdrop of a weak USD.
Monday has been a day of two halves, before dinner and after dinner.  S&P futures opened the week down and before dinner the contract was down by over 3%, before a strong recovery ensued. The S&P500 opened the US session on a weak note, and was down 2.5% at its low but as we go to press it is up 1%, aided by the Fed announcement on buying individual corporate bonds.
Weak risk appetite during NZ daylight hours was put down to the weekend news that half of US states were showing an increasing trend rate of growth of COVID19 cases and that half of Beijing's districts reported new cases on Monday, following the localised outbreak over the weekend. The numbers are small – totalling less than 100 over recent days in a city of 20m – but this followed 50 days without a confirmed case. The market is priced for a decent economic recovery as economies reopen, but it is clear that the virus remains a key risk factor to the outlook, and still has plenty of potential to ruin the playbook.
Sentiment wasn't helped by China activity data for May reporting on the softer side of market expectations. The data continue to point to a muted recovery from COVID-19 constraints, with relatively stronger performance from the supply side (industrial production and investment) than the demand side (retail sales still contracting). Export markets are still constrained, meaning that these relatively weak conditions may continue.
There has been little economic news overnight but the Empire (New York state) manufacturing business conditions index – the first regional survey ahead of the more closely followed ISM index – showed a record jump to near zero from minus 48.5, a stronger recovery than expected.
It is not obvious why risk appetite did a U-turn and perhaps just reflects a buy-the-dip mentality, knowing that there's a lot of cash on the sidelines that needs to be put to work. A couple of announcements later in the day supported the risk-on tone. Reuters reported that the US is about to issue a rule allowing US companies to work together with Huawei on standards setting for 5G networks. And risk appetite got an added kick this morning after the Fed announced that it is modifying its $250b corporate bond buying programme. Rather than just buy ETFs, it would now also purchase individual bonds, and follow a diversified index made up of US companies that follow the criteria of the programme.
As we noted yesterday, the link between the NZD and risk appetite is stronger than usual and the fall in the NZD to just above 0.6380 coincided with the 3+% slump in S&P futures. The currency has since staged a strong recovery as risk appetite has rebounded and sits near its high for the session around 0.6480, up 0.5% from last week's close.
The AUD has followed the same pattern tracking more than a 1-cent range from under 0.6780 to over 0.69. AUD underperformed the NZD during the risk-off move, not helped by a Chinese "Global Times" report warning that China could stop imports of Australian iron ore as part of its diplomatic spat, despite China's dependence on the product – the Australian economy would "definitely suffer more" than China. NZD/AUD touched 0.9450, but has collapsed to 0.9370 as risk appetite has recovered and that story becomes yesterday's fish and chip wrapper.
The USD is the weakest of the majors, seeing BBDXY down 0.5%, with higher risk appetite seeing JPY languishing as well, and USD/JPY only down slightly to 107.30.
US Treasuries have broadly followed the risk-off, risk-on behaviour, with the 10-year rate falling during the local trading session and then increasing from an overnight low of 0.65% to 0.71%. That dynamic pushed down NZ long term rates, seeing the 10-year government bond down 2bps to 0.79%.
NZDM launched the syndication of a new 0.50% coupon May-2024 nominal bond, with an expectation of at least a $2b issue and initial price guidance 9-12bps over the April-2023 bond. The issue will be priced today and, if required, NZDM will provide an update to the FY20 bond programme afterwards.  We estimate fair value pricing at +4-6bps over the 2023s, implying that the new bond will come with a new issue premium which will attract investors, probably allowing NZDM to raise at least $3b.
NZ house sales data and the performance of services index both showed some recovery in May as lockdown restrictions eased, but consistent with levels of activity still well below normal. The employment component of the PSI actually fell further, consistent with the theme of ongoing labour shedding despite a pick-up in activity.
In the day ahead, the BoJ meeting should come and go with no change in policy settings and little market reaction. US retail sales should show a strong bounce in May, while Fed Chair Powell faces some Q&A in front of a Senate Panel. After last week's FOMC meeting we don't expect to hear anything new.