NZD broadly lower over past 24 hours. Markets in a cautious mode; 5bps rally in bonds overnight. GBP outperforms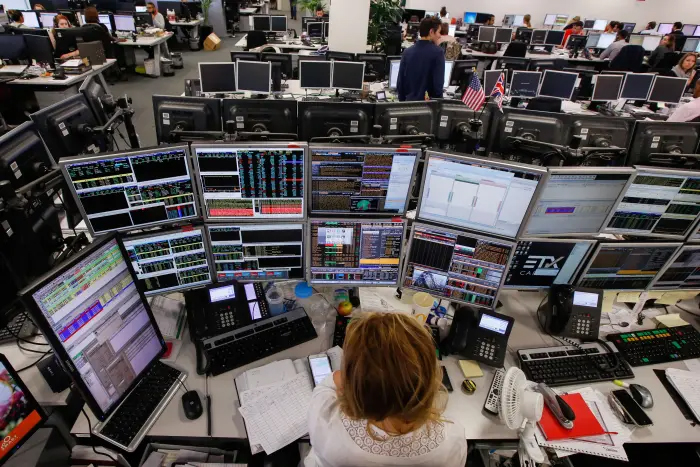 Markets are in a cautious mood, with US equities flat overnight, US Treasuries lower and the NZD sustaining the loss it saw yesterday afternoon. CHF and JPY have outperformed overnight but GBP has been the best performer.
After we went to press yesterday, Republican Senators released a $1Tn coronavirus relief bill, days ahead of the expiring of extended unemployment benefits. The bill reduces the current Federal unemployment benefit supplement from $600pw to $200pw and includes another one-off $1200 payment to households. However, the bill falls well short of the $3.5Tn bill already passed by the Democratic-led House. Negotiations will continue over coming days and without some sort of agreement, the US economy faces a "fiscal cliff" which the market hasn't priced in, as it remains hopeful for a last-minute reprieve.
The NZD continued its strong run, hitting a fresh multi-month high of 0.6703 early yesterday afternoon, before free-falling as the USD turned upward, which coincided with the active gold futures contract hitting exactly $2000, before plunging some $45. It was all a bit of a mystery, such is the nature of markets. While the USD has since retraced that move, the NZD has been left licking its wounds and sits this morning at 0.6660, little changed from the NZ close.
The NZD is weaker on all the crosses, suggesting that some profit-taking in the NZD has been evident. The NZ government announced a suspension of its extradition agreement with Hong Kong, following its "Five Eyes" allies and there might well be some nerves, ahead of some possible retaliation from China.
NZD/AUD has slipped below 0.93, showing a steady fall over the past 24 hours.  NZD/GBP is the weakest cross, down 0.9% from this time yesterday to 0.5140. The outperformance of GBP to 1.2950 is somewhat of a mystery, with no obvious headlines driving the move. CHF and JPY have also outperformed overnight, reflecting a risk-off tone. NZD/JPY has slipped below 70, finding some support just below that level.
US equities have struggled overnight, with earnings results from key household names 3M, McDonalds and Harley-Davidson disappointing the market. The S&P500 has spent most of the session in negative territory, although has recovered to flat as we go to press. The market remains cautious ahead of results from Apple, Amazon and Alphabet later this week, the FOMC meeting, and with one eye on the fiscal negotiations as well.
US consumer confidence fell by more than expected in July, led by a significant drop in the expectations component and regional data showed larger falls in COVID19 hotspot areas. It was a reminder that the spread of COVID19 is a key threat to the US economic recovery story, while other countries are in a much better relative position, notwithstanding mini second-waves of the virus in localised areas.
The US Fed extended most of its emergency lending programmes by three months through the remainder of 2020. There was little market reaction as there has been little take-up of these programmes – some $100bn compared to the theoretical limit in the trillions – but it was a signal that the Fed remained inclined to offer ongoing support to the economy. The US 10-year Treasury yield has trended lower overnight and is currently near its lows for the session at 0.58%, down some 5bps from the level prevailing at the NZ close.
In local data, NZ filled jobs, a new indicator based on tax data, showed a second consecutive monthly gain in June, suggesting a reasonable jobs recovery over the past couple of months after April's lockdown-affected hit. The data might suggest significant upside risk to official HLFS employment data released next week, where we've seen estimates as low as minus 7.5% q/q compared to our estimate of around minus 2% q/q, which itself might be too pessimistic.
NZGBs traded heavy yesterday with rates up 1-2bps across the curve, with the syndication of a new 30-year Australian bond having some influence on pricing. Overnight, the Australian 10-year bond future has rallied some 5bps from the NZ close, suggesting downward pressure on NZ rates today.
On the calendar, Australian CPI data today will only be of passing interest. The FOMC meeting announcement tomorrow morning isn't expected to throw up much in the way of policy changes, with the Fed expected to maintain a dovish tone to support the economic recovery. Fed Chair Powell is likely to remain concerned about the economic outlook, particularly given the "fiscal cliff" ahead if politicians can't agree on the next fiscal stimulus bill.