GBP down on negative Brexit talk. NZD/AUD back below 0.92. NZ curves steepen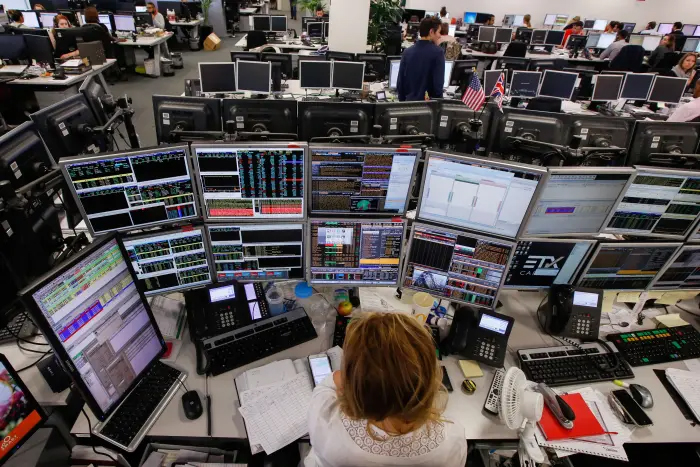 Trading has been quiet with the US public holiday. European equities had a strong session and S&P futures are pointing to a positive open tonight. The USD shows some small broadly-based gains, while GBP has underperformed on negative Brexit talk.
After the rout in US equities late last week the market is on edge for what might pan out this week. US markets are closed for the Labour Day holiday, but S&P futures are currently up 0.5%, while Nasdaq futures are down 0.4%. European equity markets enjoyed a strong rally overnight, with the Euro Stoxx 600 index up 1.7%. Yesterday, shares in China's most advanced chipmaker, Semiconductor Manufacturing International Corp., fell 22.9% in Hong Kong after the US government said it was considering placing export restrictions on the company. The step would mark a major escalation in the Trump administration's crackdown on Chinese technology companies.
In COVID-19 news, India now has the world's second-highest number of cases, surpassing Brazil. The combined US, India, and Brazil total makes up over half of the world's cases.  Case numbers continue to push higher in Europe's second wave, but death rates are a fraction of the first wave, with the elderly protected and healthy younger people making up a much larger proportion of cases.
Chinese export data were stronger than expected, rising 9.5% y/y to their third-highest level on record. Analysts argue that pace reflects some COVID-19 related one-off factors and growth should moderate from here. The country's bilateral trade surplus with the US rose to its highest level since November 2018 so President Trump hasn't made much headway in reducing the US trade deficit, while imports from Australia plunged over 26% as relations soured, a metric worth keeping an eye on.
German industrial production increased for the third consecutive month in July but, at just 1.2% m/m, undershot expectations.  The data suggested the German manufacturing sector was still far from a full recovery, ahead of the ECB's meeting later this week and with the impact of the recent strength of the euro playing on the mind of some governing council members.
In currency markets, the USD shows some modest broadly-based appreciation against the majors. GBP has underperformed, opening lower as soon as trading began Monday after the FT reported that the UK is planning new legislation that will override key parts of the Brexit withdrawal agreement in areas including state aid and Northern Ireland customs. If enacted, this would reduce the chance a trade agreement. UK PM Johnson said that if the two sides can't agree by the European Council meeting on 15 October then "I do not see that there will be a free trade agreement between us, and we should accept that and move on". EC President von der Leyen responded with a tweet, calling the Withdrawal agreement an obligation under international law and prerequisite for any future partnership, and the Northern Ireland protocol essential to to protect peace and stability and integrity of the single market. GBP is down 0.8% for the day to 1.3170.
The NZD is down 0.4% to about 0.6690, showing small falls on the crosses, apart from a 0.4% gain against GBP to 0.5080. With AUD barely lower at 0.7280, NZD/AUD has pushed down to 0.9195. As we noted in our weekly currency update yesterday, the recovery in NZD/AUD over the last couple of weeks has gone against negative fundamental forces, which has seen our short-term fair value model estimate drop to 0.8900, as Australian commodity prices outperform NZ commodity prices and as the NZ-Australian short-term interest rate spread falls further.  The NZD was close to 4% "over-valued" on this model, the largest value gap in about 5-months. A weaker NZD/AUD into year-end and next year remains one of our higher conviction calls.
After big falls in oil prices last week (Brent down over 5% and WTI down 7½%), losses have been extended by about 1½-2%, after state-oil giant Saudi Aramco on Saturday lowered pricing for oil it will sell to Asia and the US by more than expected, a signal of wavering demand.
In rates markets, US Treasury futures are barely changed, while the NZ swaps and NZGB curves both showed steepening biases, following the selloff in US long bond yields Friday night. NZ's 10-year rate rose 3bps to 0.62%, while longer rates were up as much as 5.5bps. NZ short end swap yields continue to push lower as a negative OCR next year becomes more of a "given", while the 10-year rate closed up 3bps to 0.57%.