Equity markets tumble further. NZD falls over -1% with the risk-off backdrop. GBP remains under pressure on Brexit concerns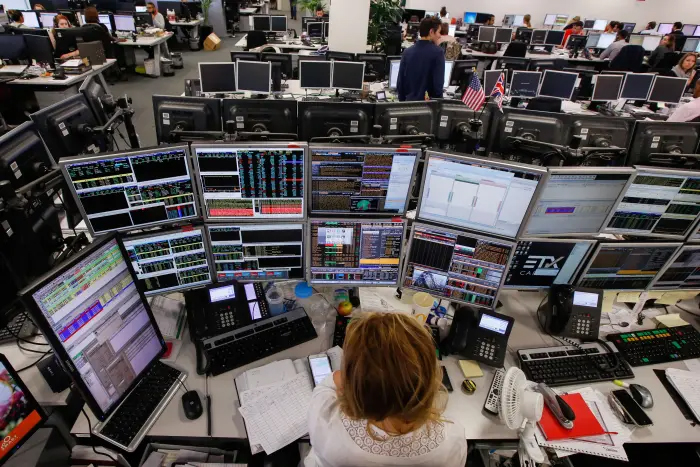 US investors have come back from holiday in a grumpy mood, extending the tech-led selloff in equities that began late last week. In a shift to safer assets, global rates are lower and safe-haven currencies have outperformed. NZD has extended its losses this week, now trading just above 0.66.
After last week's rout in US equities, selling has continued, led by weakness in the tech sector. The Nasdaq index is down nearly 4% for the day, now down about 10% from last week's high. The S&P500 is currently down nearly 3% while the Euro Stoxx 600 closed down 1.1% after a strong rally on Monday. Market weakness is still largely seen as a healthy correction to what was an over-stretched market. Its three down days in a row sees the S&P500 still only back to where it traded just a few weeks ago.
Energy stocks have underperformed as oil prices tumbled, although the sector only makes up a very small part of the index nowadays. After chunky falls in oil prices last week, WTI crude is down another 7% to USD36.90 and Brent crude down 5% to USD39.90. Demand has fallen away after a period of Chinese re-stocking, US gasoline demand is down about 10% y/y and at the same time OPEC production is lifting.
In President Trump's Labour Day address, he said that under his lead the US will sharply scale back its relationship with China, including punishing American companies that create jobs overseas with tariffs, while desiring the US becomes the place to manufacture. The Trump Administration has banned imports from three companies in the Xinjian region of China, given human-rights concerns, and it plans to add six more firms to the list later this year.
On a more positive note, the US reported fewer than 25,000 new cases of COVID-19, the lowest daily total in nearly 12 weeks, while the 7-day average was around 38,000, the lowest since late-June. Economic dataflow has been light, but US NFIB small business optimism rose by slightly more than expected. The NFIB release said "We are seeing areas of improvement in the small-business economy, as job openings and plans to hire are increasing, but many small businesses are still struggling and are uncertain about what the future will hold".
Global bond markets have been well-bid given the risk-off backdrop, with Germany's 10-year rate down 3bps to minus 0.50% and the US 10-year Treasury yield down 4bps to 0.68%. Brexit concerns saw an even larger 6bps fall in the UK 10-year rate to 0.19%. With the US on holiday, the domestic rates market saw little action yesterday. There was modest downside pressure at the short end of the swaps curve, with the 2-year rate closing at a fresh record low of 0.03%.  There is plenty more downside pressure to come, on our projection of the OCR falling to minus 0.50% next year.
Safe-haven currencies have outperformed, with JPY and CHF at the top of the overnight leaderboard, while the USD has also been well-bid. The NZD has seen a steady decline and currently trades down over 1% for the day to near 0.6615. the AUD has fallen by less, down 0.8% to 0.7215, seeing NZD/AUD fall to 0.9165.
Downward pressure has remained on GBP, following the UK PM's evident willingness to "move-on" next month if there is no break-through in UK-EU negotiations for a trade deal. The key sticking now seems to be the UK government's vision to turn the UK into an attractive base for tech companies by easing regulation, taxation and subsidising promising businesses (ie. "picking winners"). The EU doesn't want Britain subsidising businesses that then get tariff-free access to its market. Talks continue this week to break the deadlock.
At the time of writing, GBP has just broken below 1.30, while NZD/GBP is at 0.5090. USD strength sees EUR down 0.3% to 1.1780. NZD/JPY is the weakest of the crosses, down a chunky 1.4% to 70.1.
In the day ahead, the ANZ business outlook survey should still show very weak levels of confidence as we head into an election and with COVID19 restrictions still in place. The Bank of Canada meets tonight and no policy action or major changes to the statement are expected.