US equity markets rebound strongly helped by positive news on vaccines and spate of corporate activity. NZD higher, at the expense of AUD, on speculation of further RBA easing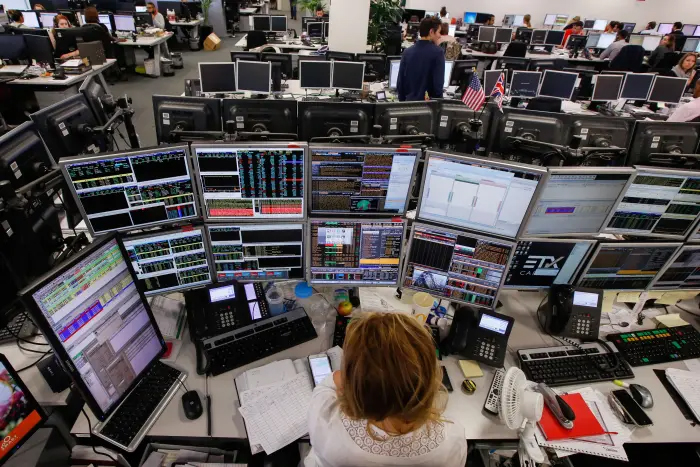 The new week has begun with a recovery in risk appetite, seeing a rebound in US equities and providing some support for the NZD, although we suspect that its gains have come at the expense of the AUD on increased speculation that the RBA is set to ease monetary policy further.
After two chunky down weeks for US equity markets, led by a rout in the tech sector, a broadly-based recovery is in train to start the new week. The move has been supported by a spate of corporate activity and positive news over the weekend on vaccine developments for COVID-19. On Sunday, Pfizer's CEO said that it is likely the US will deploy a COVID19 vaccine to the public before year-end, while AstraZeneca's clinical trials for a vaccine are set to resume after its recent hiccup.
On corporate activity, Oracle won the bid to buy TikTok's US operations, which just needs the sign-off of the US Treasury and President Trump, which should be a formality given the close ties between Oracle's Ellison ("a tremendous guy") and Trump. A number of other corporate deals have been announced which include high profile companies like Softbank, Gilead Sciences, Nvidia, Verizon and Alibaba.
The turnaround in market sentiment and corporate activity sees the S&P500 currently up 1½%, with all sectors contributing and the broadly based nature of gains see the small cap Russell 200 index up an even stronger 2½%.
Higher risk appetite has lent some support to the NZD, although we suspect other factors are in play. Yesterday, an AFR article, which looked well "sourced", suggested that the RBA was considering further monetary policy easing by buying federal and state government bonds further along the yield curve to bring interest rates down, complemented with a cut in the cash rate from 0.25% to 0.10%. This saw selling pressure on the AUD and gains in the NZD, suggesting that a closing of long AUD/NZD positions might have been a factor. While the NZD is up 0.6% to over 0.6700, the AUD is barely higher to start the week, seeing NZD/AUD up 0.5% to about 0.9200. Speculation of further RBA easing has been mounting recently, after the Term Funding Facility was expanded and an easing bias was inserted in the concluding paragraph of the September policy statement.
The NZ government extended current alert level restrictions for at least another week across the country, with a view towards allowing increased gathering sizes in Auckland from Wednesday next week (a move from alert level 2.5 to 2) and reducing the alert level from 2 to 1 for the rest of the country in a week's time. The delay to easing restrictions was not unexpected and we don't think had any impact on the market.
Other currency outperformers include JPY and GBP. Japanese Chief Cabinet Secretary Suga was elected leader of the ruling LDP and will replace PM Abe. Suga pledged to maintain Abe's key policies, including ultra-easy monetary policy, more fiscal policy and bringing reform to areas where it is needed. Policy continuity might have been a factor in support for JPY, seeing USD/JPY down 0.4% to 105.70.
GBP has recovered a little, up 0.5% to 1.2860 after last week's 3.6% plunge, as PM Johnson presents his Internal Market Bill to Parliament which overrides key parts of the Withdrawal Agreement. Opposition to the bill is growing and it threatens hope for a UK-EU trade deal. This saga has some way to run over coming weeks, heightening expected GBP volatility.
Other currencies show small movements, but with the over-riding theme being modest USD weakness.
US Treasuries have been tightly range-bound, tracking sideways centred around 0.665%. Domestic rates were flat to slightly lower yesterday in an uneventful trading session. After the 2023 government bond went negative last week, the 2024 and 2025 bonds are on the verge of doing the same, the latter closing down 1.5bps to 0.005%.
In the day ahead, there will be more interest than usual in the RBA minutes of the policy meeting earlier this month. This afternoon sees the release of key monthly China activity data, with expectations of further expansion in industrial production but retail sales dragging the chain.