Equity markets take on a more cautious tone as US earnings season begins. AUD slips further after yesterday's swoon after focus on China coal import ban. EUR and GBP soft with little progress on trade talks. US rates lower; US CPI shows very weak rents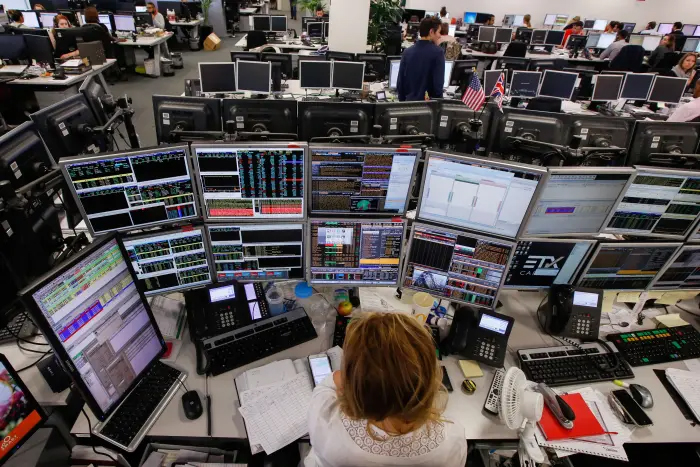 There has been plenty of newsflow over the past 24 hours, both positive and negative, although erring towards the latter, seeing equity markets take on a more cautious tone, with modest falls across the US and Europe, and global rates are lower. The USD shows broadly based gains for the day, with notable weakness in EUR, GBP and AUD.
Weekend talks between Mnuchin and Pelosi have seemingly come to nothing, with no fiscal relief deal in sight. Senate Republicans remain the key handbrake on a deal, with leader McConnell still pushing for a much smaller deal, which the Democrats have repeatedly rejected. There remains little chance of a pre-election deal but that won't stop the headlines coming and the market is content to wait until after the election, with a clean Democrat sweep providing scope for an even bigger package than currently being negotiated.
The US earnings season began with better than expected results from JP Morgan and Citigroup, with much smaller provisions for loan losses booked. Still, the banks offered a cautious tone about the outlook and their share prices fell.
The S&P500 has spent the entire session in negative territory, but with a modest fall that sees the index currently down 0.4%. The lead-in was soft, after futures fell during Asian trading following a report that Johnson and Johnson had temporarily halted its COVID19 vaccine trial due to an unexplained illness in a trial participant. Such a move is common in late-stage trials, as we saw earlier with AstraZeneca's trial, which eventually resumed in countries outside the US.
The other news focus yesterday was on China-Australia relations. After weekend news that coal buyers in China had been verbally told to cease buying Australian coal for the time being (both thermal and metallurgical), the Australian government sought clarification of the ban from Beijing. It was speculated that the ban was politically motivated after the recent escalation in tensions between Australia and China, but an FT article reported analysts comments that the ban most likely reflected quota limits being reached, designed to protect China's coal sector.
Still, the AUD never recovered from its afternoon swoon, even after the posting of stronger than expected Chinese import data (see below). The AUD is near its low for the day, just under 0.7160, down some 0.7% overall.
Wrapping up economic news, the IMF upgraded its global growth forecasts, seeing GDP now shrink by "only" 4.4% this year compared to the minus 5.2% projected in June. The shallower recession means a slightly weaker rebound, with growth next year projected at 5.2% (previously 5.4%). The Chief Economist described the recovery as a "long, uneven and uncertain ascent".
The US core CPI rose by 1.7% y/y, meeting expectations, with the index still being affected by the impact of COVID19. Rents, which make up 24% of the index recorded, rose 2.5% y/y, their slowest pace in over six years and these will likely act as a drag on inflation for some time yet.
In other key economic news, US small business optimism was stronger, UK employment data were very weak and China trade data showed strength in both exports and imports, the latter being much stronger than expected. The overall conclusion is that China's world export share continues to grow, as it produces products that the world wants, and its domestic recovery remains well intact.
The NZD has been supported, perhaps reflecting NZD/AUD cross buying, trading little changed at 0.6645 against a backdrop of broadly-based USD strength. NZD/AUD is up to 0.9280.
EUR and GBP have been two of the weakest majors, with UK-EU trade talks remaining in a stalemate ahead of Thursday's EU leaders' summit, with EU negotiator Barnier saying that the talks haven't sufficiently advanced for them to enter the "tunnel", or the final phase behind closed doors. Bloomberg reported comments by a UK official saying that the EU had deliberately run down the clock, expressing frustration at the EU's stance. EUR is down to 1.1740 while GBP is down to 1.2940, seeing NZD crosses up to 0.5660 and 0.5135 respectively.
The cautious risk environment and soft underbelly to the US CPI sees the US 10-year rate down 5bps to 0.73%, with a 3bps fall in the breakeven inflation rate following that CPI report.
In domestic news yesterday, REINZ data showed a booming housing market, with sales in September up 37.1% y/y, the strongest September month in 14 years. The stratified house price index rose by a chunky 2.5% m/m and 11.1% y/y. The data highlighted that lower mortgage rates are proving to be a strong support for the housing market, but one must wonder about the financial stability consequences and for how much longer the RBNZ will want to add fuel to the fire.
The 4.8% rebound in card spending in September was less than expected, but the data are still consistent with a strong rebound in the volume of retail sales in Q3, in the order of 26-27%.
The NZ bond market remained heavy, although this time largely confined to the short end of the curve, with short rates up some 3bps, while the 10-year rate rose by just 1bp to 0.59%. Short-end swap rates were up 1-2bps. Further strength in NZ's housing market would make the market more nervous in its calls that the RBNZ will take the OCR negative in six months time.