Bond markets tread water; US equities show modest falls. USD broadly weaker, NZD back up to 0.7250, AUD through 0.78. NZ 2-year swap rate closes at fresh high for the year, ahead of RBNZ MPS next week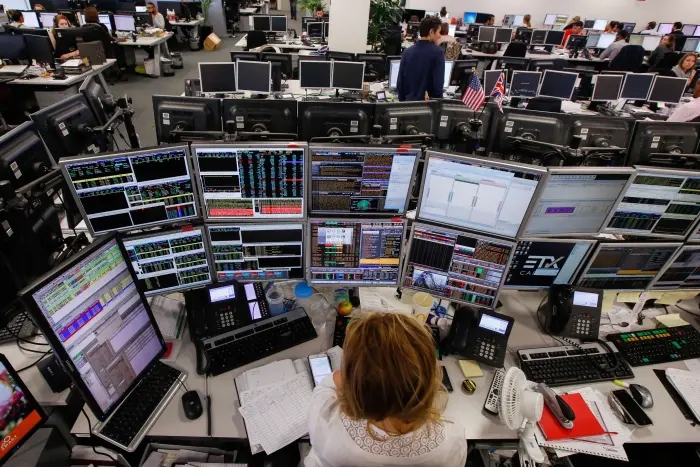 US equities show modest falls and bond market benchmarks have showed little movement overnight.  In currency markets some modest but broad USD weakness is evident. That move sees the NZD push higher, settling around 0.7250.
Chopping equity market trading conditions continue. After its record breaking run the S&P500 has made little progress over the past month, consolidating around elevated levels. The index moved in and out of positive/negative territory overnight and is selling off with no apparent trigger as we go to print, down ½%.
There hasn't been much news to drive markets. US housing starts were much weaker than expected, with supply chain constraints and rising material costs said to be a factor. That said, some leading indicators like mortgage applications are suggesting that the housing market has peaked, after the sector has enjoyed a period of recent strong outperformance.
Elsewhere, Japan GDP fell by 1.3% q/q in Q1, on the weaker side of expectations and the underlying picture looked even worse, with much weaker business investment and the figure propped up by higher inventories. A double-dip recession is possible as the economy remains vulnerable through Q2, with COVID19 spreading in the country and fresh lockdown restrictions imposed. Euro area GDP fell by 0.6% q/q in Q1, in line with the initial estimate.
Bond markets have been quiet. The US 10-year rate has traded a tight 1.625-1.655 range, showing little movement from the NZ close.
In the overnight GDT dairy auction, the price index fell by only 0.2%, sustaining the high level of prices (up about 42% y/y). There were only small changes across the different products, including whole milk powder down 0.2% and skim milk powder up 0.7%. Last week we lifted our milk price forecast slightly to $7.80 per kg/milk solids for farmers and noted that little change in product prices and the NZD from here would translate into a $9 payout for next season – not a forecast, but an indication of the current strength of the dairy market and the "cheapness" of the NZD against a very strong terms of trade backdrop.
Oil prices moved higher again, with Brent crude breaking up through USD70 a barrel before some selling pressure emerged and prices kicked lower after the BBC reported that the Russian envoy in Vienna said that significant progress had been made in efforts to broker an agreement between Iran and the US to revive the 2015 nuclear deal. A positive outcome here would the pave the way for increased oil supply from Iran – the best-case scenario (for oil production, not prices) would be an increase in 4m barrels a day from Iran within three months.
In currency markets, the broad USD selling pressure we saw during NZ trading hours extended overnight. EUR has been one of the better performers, up 0.6% for the day to 1.2225, enjoying a rally that has been in play for about six weeks now on the economic re-opening play. GBP is also enjoying a nice rally and broke up through the 1.42 mark.
After underperforming during the previous night, the NZD has rebounded nicely, stretching up to about 0.7270 before settling at 0.7250. We continue to see 0.7315 as a key resistance level but the macro backdrop supports an upside break of that at some stage. Rising NZ commodity prices of late have pushed up our short-term fair value estimate close to 0.74. The AUD is higher, breaking back up through 0.78, but has slightly underperformed, seeing NZD/AUD back up near 0.93.
Domestic rates saw an upside bias yesterday, with 10-year NZGBs and swap rates both up 2bps to 1.90% and 2.00% respectively. The 2-year swap rate rose by 1.5bps to just over 0.56%, the highest close for the year, as the market positions itself for the RBNZ MPS next week. The better global backdrop, higher NZ inflation pressure and a much better labour market suggest that the RBNZ must surely be contemplating the endgame for the current stimulatory monetary policy stance, it's just a matter of how upfront the Bank will be on that messaging at this juncture.
In the day ahead, the key releases will be Australian wage data and UK and Canadian CPI data.  The FOMC meeting minutes of the April meeting will be dissected, but we can't see much new information coming to light, given the plethora of Fed speakers giving their two-cents worth over recent weeks.