Equities flat but US 10-year rate heads to bottom of the range, ahead of key US CPI data tomorrow night. NZD back below 0.72; NZD/AUD sub-0.93. NZ rates lower, playing catch-up after long weekend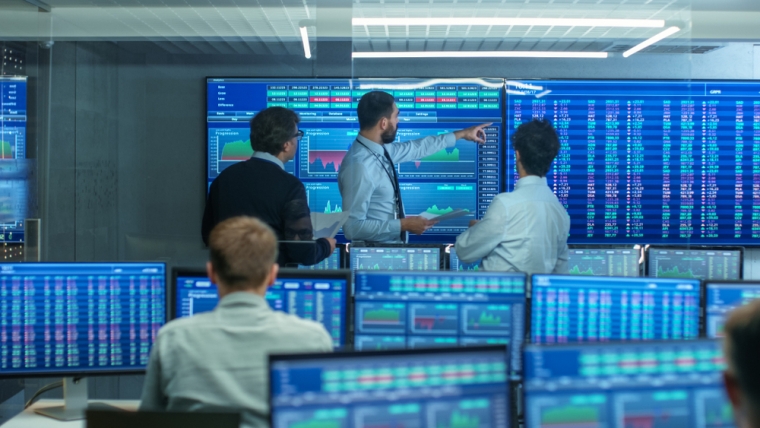 Global equity markets are flat while rates have pushed lower, ahead of key US CPI data this week and the FOMC's policy update next week. Commodity currencies have underperformed for no obvious reason, seeing the NZD slip below 0.72.
Financial markets continue to tread water and look like they might remain quiet ahead of tomorrow night's key US CPI release for which another monster of a result is expected, with annual headline inflation at 4.7% and core inflation at 3.5%. If the market fears inflation might crack 5% it isn't obvious by looking at the bond market, where the US 10-year Treasury yield has pushed further down towards the bottom of the range, down 4bps for the day to 1.52% after earlier printing a low of 1.51%, and on track for the lowest close in three months. US equities have flatlined, with the S&P500 hovering just under its record high level set last month.
None of the economic releases have been market moving.  US job openings and the quit rate both jumped to record highs in April, a sign of a strong and active labour market. Meanwhile the number of vacancies exceeded hires by 3.2m, the biggest gap on record, an indication of hiring challenges for businesses reflecting skills mismatches, overly generous unemployment benefits that are keeping folk from re-joining the labour force, fears of catching COVID19 in the workforce and closed schools that have increased child care obligations.
The NFIB small business survey showed similar themes in its labour market indicators while the headline index unexpectedly slipped a little - the index is sensitive to political developments and could reflect the fear of higher taxes according to Pantheon Macroeconomics. Inflationary pressure continued to build, with a net 40% of businesses saying they raised selling prices, a record high level for the survey that dates back to 1986, and a net 43% said they would raise prices in the next three months.
In Europe, Germany industrial production fell 1% in April, which some put down to supply chain disruptions. The ZEW survey of expectations showed a dip in the expectations component but the current conditions index rose to a two-year high. Q1 GDP figures for both the euro-area and Japan were both revised higher, now showing smaller contractions of 0.3% q/q and 1.0% q/q respectively.
Currency markets have also been quiet, but there has been a notable underperformance of commodity currencies, with the NZD down 0.5% from this time yesterday, slipping below 0.72. Why that has occurred remains a mystery, with commodity prices still tracking higher, with Bloomberg's commodity price index up 0.6% and looking to close at its highest level in six years. Indeed, both the WSJ and FT have published articles on the "super-cycle" for commodities, the tone of which is that higher commodity prices could spill over to higher CPI inflationary pressure, more so than is widely acknowledged. Capital spending on major commodity resources has been lagging over the past decade, driving inventories to a two-decade low and reducing supplies, at a time when global demand has increased, and there is no quick fix.
Both AUD and CAD are only down about 0.3% for the day, the former down to 0.7740, while NZD/AUD is back below 0.93, trading below the pre-RBNZ MPS level – the Bank's projection of a possible 150bps tightening from mid next year now seemingly a distant memory. Yesterday, NAB's business survey showed fresh record highs or exceptional levels across a number of activity indicators, including business conditions, forward orders, employment and capex. Inflation and labour cost indicators were also strong, raising some serious questions about the RBA's wherewithal to keep the cash rate unchanged for another three years.
With smaller changes in the other majors, NZD crosses are all slightly lower for the day.
In the domestic rates market, yields were lower across the curve, with NZ playing catch-up to lower US and Australian rates seen since the start of the long holiday weekend. The 10-year NZGB and swap rates both fell by 4bps and some modest curve flattening was evident. Despite the RBNZ's lower bond purchases scheduled for this week, the LSAP was poorly offered again, at least for the 5-year bond, with only $65m of offers for the $60m of 2026 bonds tendered by the RBNZ, signalling a lack of appetite to sell.
NZDM launched the syndication of a new May-2032 government bond, looking to raise $2-3b and with initial price guidance of 13-16bps over the May-2031 bond. Last night's update showed guidance lowered a touch to a 13-15bps spread and a firm order book of over $7b.
In the day ahead, we'll be able to finalise our Q1 GDP estimate following the release of quarterly wholesale trade and manufacturing surveys, a figure which is currently looking like exceeding the RBNZ's estimate of minus 0.6% q/q (the market is flat to slightly positive). In the preliminary ANZ business outlook survey we expect to see activity indicators at reasonable levels and further signs of heightened inflation pressures in the supply-constrained economy. Chinese inflation is expected to be stronger for both the CPI and PPI, while the Bank of Canada meets tonight. After tapering its bond buying programme and bringing forward rate hike guidance at the last meeting, the Bank is widely expected to sit on the sidelines and await further information before tweaking policy again.