Nomura suggests the RBNZ will lift the OCR by 50 basis points and this would warrant, and likely gain, global attention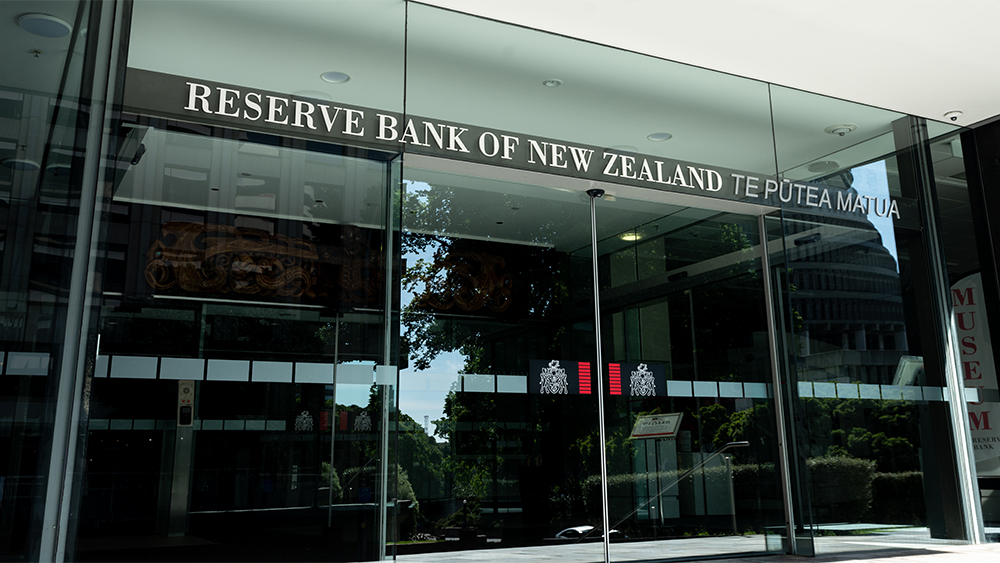 With the Reserve Bank expected to again increase the Official Cash Rate (OCR) on Wednesday afternoon, it's being touted as a bellwether for other central banks.
Andrew Ticehurst, Executive Director, Senior Economist and Rate Strategist at Nomura in Sydney, suggests a 50 basis points increase to 1%, is the most likely scenario. The Reserve Bank increased the OCR by 25 basis points to 0.50%, its first increase in seven years, at its previous review on October 6. That lifted the OCR off its record low.
Most observers expect it will today increase the OCR by another 25 basis points and signal further increases to come. That said, the possibly of a 50 basis points increase has been widely discussed.
"Rather than simply moving with other central banks, New Zealand may well be a bellwether for other countries, particularly those that provided aggressive policy support, post-crisis, and which weathered the pandemic relatively well," Ticehurst says.
"With the crisis receding, the need for emergency accommodation is rapidly fading, and New Zealand may not be the only country at risk of falling behind the curve. While a small nation, by population, New Zealand has been a leader for decades on the monetary policy front. We think a 50 basis points hike would warrant – and likely gain – global attention."
The Reserve Bank has been heralded as a global bellwether before, including in the post Global Financial Crisis world of 2014 when it lifted the OCR by 100 basis points to 3.50%. In early 2015 it received The Central Bank of the Year award from London-based Central Banking Publications, in recognition of innovative work to enhance its contribution to the New Zealand economy. In 2015 the Reserve Bank reversed the 2014 OCR increases in full, dropping it back to 2.50%.
In terms of expecting a 50 basis points increase, Ticehurst points to the recent run of strong NZ economic data including second quarter Gross Domestic Product, the third quarter Consumers Price Index, the 3.4% third quarter unemployment rate, and October house price data from the Real Estate Institute of New Zealand showing prices up by about 30% year-on-year. Added together this points to an overheating economy, he says.
Furthermore after today's review, the Reserve Bank's Monetary Policy Committee isn't scheduled to meet again until February 23.
"Because of the three-month gap between meetings, we see merit in a harder tap on the brakes, and one which would result in the cash rate finishing the year at a symmetrical 1.00%," says Ticehurst.
"Although New Zealand is still reporting, for it, notable COVID-19 case numbers, these do appear to have peaked. Also, vaccination rates have risen, and a progressive reopening plan, including for Auckland, is now unfolding. Mobility has picked up from the lows, and we think further gains are in store. Business sentiment has turned down a little, but we think this reflects prior growth in COVID-19 numbers and associated restrictions and – examining Australia's experience – we expect a quick rebound."
Nomura expects the OCR to be 2% by the end of 2022.
And with NZ commodity prices elevated, Ticehurst doesn't believe the Reserve Bank is uncomfortable with the level of NZ dollar. At the time of writing it was at US69.6 cents, AU96.2c, €61.9c, with the TWI-5 (Trade Weighted Index) at 74.3.
In fact last Friday Ticehurst said: "Recent respective commodity price developments and likely relative central bank action supports NZ dollar over AU dollar, in our view, and we today enter a short AUD/NZD position."
The Reserve Bank of Australia has been pushing back against market pricing for an interest rate hike in 2022, with its cash rate target currently at 10 basis points. 
*This article was first published in our email for paying subscribers. See here for more details and how to subscribe.