Roger J Kerr doubts the 65 USc view of John Key will be reached, suggesting most manufacturers and exporters have moved on from seeking a 'cheap dollar' strategy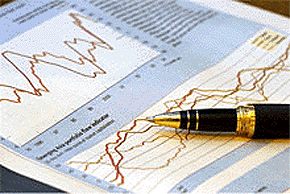 By Roger J Kerr
Much has been made over this last week of Prime Minister John Key's view that a fair equilibrium value for the NZD against the USD is 0.6500.
Being a former currency trader the PM's personal prognosis on exchange rate direction naturally attracts plenty of air-time.
It is hard to know what the PM's motivation is in predicting a much lower NZ dollar value from current levels of 0.7760.
If he believes that local manufacturers exporting their product in US dollars need a 0.6500 exchange rate to make a buck and keep/increase jobs he may be a little out of touch in my view.
My observation is that after four years of the Kiwi dollar trading largely above 0.8000 most manufacturers have adjusted their business models to be profitable at a 0.8000 exchange rate level.
They have adjusted input costs, selling prices and markets where they are able to maintain profitability. Proactive currency hedging has helped these companies as well.
It could well be that the PM's much publicised Kiwi dollar view was merely an attempt to give Governor Wheeler at the RBNZ a helping hand to drive the Kiwi dollar down in value.
As both gentlemen will know too well, words will only go so far when it comes to currency markets.
At the end of the day it is the combined decisions of buyers and sellers that determine how far an exchange rate will move in a certain direction.
My interpretation of recent events with the Kiwi dollar and its future outlook is that a 0.6500 level over the next 12 months is quite a low probability of occurrence.
For another 16% depreciation to 0.6500 to occur on top of the 12% drop from 0.8800 over the last three months, the following stars would all need to align:
- Continuation of general USD strength in global forex markets with the EUR/USD rate falling another 16% from the current $1.2500 to $1.0500. Whilst there are a few minority currency forecasters picking the Euro to weaken to this extent, most would see a $1.1000 to $1.2500 trading range over the next 12 months. The NZD/USD and EUR/USD rates are reasonably correlated, however it is a brave man that bets the Kiwi dollar will be weaker than the Euro with our interest rates 4.00% above those in Euroland. Further USD gains against all currencies are expected, however arguably not enough to push the NZD/USD rate all the way to 0.6500.
- Wholemilk powder (WMP) prices would need to continue their nose-dive on top of the 50% collapse from USD5,000/MT to USD2,400/MT already recorded over the last six months. At some point very soon buyers must return to the WMP market as the negatives of the China inventory overhang and changes to EU regulations become fully priced-in. Cow cockies will be hoping so! Any stabilisation and mild recovery in the WMP price over coming months should be supportive of the Kiwi dollar in the mid 0.7000's area.
- Something going horribly wrong in the NZ economy that forces the RBNZ to cut interest rates, rather than further increases in the OCR expected in 2015. It is very difficult to see what could go wrong with the wider economy (outside the dairy industry) looking pretty robust at this point. With very sticky non-tradable inflation and rising tradable inflation from the currency weakness it is impossible to see the RBNZ cutting rates, more likely is another 0.75% to 1.00% of OCR increases in 2015.
Picking the bottom of the Kiwi dollar's fall is never easy.
The two critical factors to provide confidence that the bottom is forming will be a stabilisation of dairy prices and the US dollar reaction to the Federal Reserve signalling interest rate increases in 2015.
The next three months until Christmas should provide useful guidance on these two key factors. 
-----------------------------------------------------------
To subscribe to our daily Currency Rate Sheet email, enter your email address here.
Roger J Kerr is a partner at PwC. He specialises in fixed interest securities and is a commentator on economics and markets. More commentary and useful information on fixed interest investing can be found at rogeradvice.com