PM says he's surprised currency has not fallen yet in line with 10-20% fall in dairy prices in recent weeks; says relative tightening of NZ monetary policy something for RBNZ Governor Graeme Wheeler to "keep and eye on"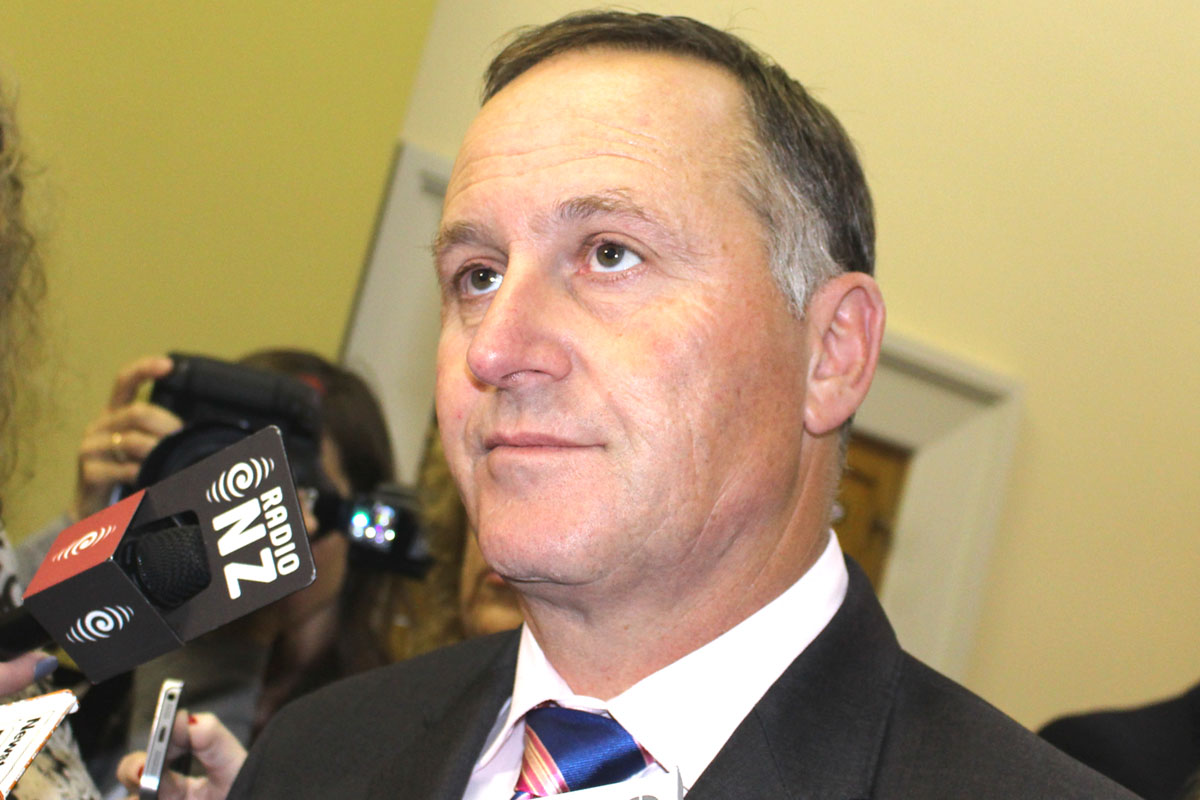 By Bernard Hickey
Prime Minister John Key has expressed concern about the New Zealand dollar not falling after a slump in dairy prices in recent weeks, but he remains confident about the dairy industry's long term future.
Speaking on the eve on a Globaldairytrade auction where milk powder prices are expected to fall a further 10%, Key told reporters in Parliament he was surprised the New Zealand dollar had not fallen.
Whole milk powder prices have fallen 15% this year while the New Zealand dollar has risen as much as 5% over the same period, frustrating many dairy farmers and exporters expecting the automatic stabiliser effect of the currency and lower interest rates to soften the blow.
Fonterra slashed its 2015/16 payout forecast on January 28 by 45c/kg to NZ$4.15/kg and economists have further cut their own forecasts in recent days for both this year and 2016/17. See David Hargreaves' piece on Westpac cutting its 2016/17 forecast by 60c/kg to NZ$4.60/kg. Last week ANZ cut its 2016/17 forecast by 50-75c to NZ$5.00/kg and also trimmed its 2015/16 forecast to NZ$3.95/kg.
The New Zealand dollar was steady at 66.6 USc in mid-morning trade, despite expectations of another sharp fall on Globaldairytrade tonight. The relative strength of the New Zealand dollar followed a speech earlier this month from Reserve Bank Governor Graeme Wheeler that was interpreted as hawkish by financial markets, who see the Governor as a reluctant cutter.
The strength also follows fresh monetary policy easings by Japan and Sweden into negative interest rate territory, and more dovish comments about future interest rates by the US Federal Reserve and the European Central Bank. The combination has resulted in a relative tightening of monetary policy in New Zealand, particularly once added to a rise in foreign funding costs for New Zealand banks that ANZ has estimated to be the equivalent of a 25-50 basis point rise in the Official Cash Rate.
Key was asked if he was concerned that the currency had not fallen.
"I am slightly surprised given what the futures are showing, and generally speaking when the globaldairytrade auction is down the currency comes down a wee bit and actually it's been rallying in the last 24 hours, so actually I am a little bit surprised more than concerned," Key said.
Asked he was concerned about the Reserve Bank's reluctance to cut when others were cutting and creating a relative tightening here, he said: "Well, it's something for the Governor to keep his eye on. "
Key is generally reluctant to comment on the currency, but did say in September 2014 that he agreed with the Reserve Bank that the currency was over-valued and the 'Goldilocks' level was around 65 USc. Dairy prices are currently almost 30% lower than when he made that comment. Here is our September 2014 article.
'Good long term play'
Key was also asked what his message to dairy farmers was who now faced three years of losses with payouts under NZ$5/kg.
He said dairy farmers he spoke to in Southland over the weekend were generally upbeat.
"But once you get into a payout under $5, which we have now have been for a few seasons, then those farms that are carrying debt find it very difficult to be profitable at those levels, in fact, largely impossible. So the challenge for us is just to continue to do the things we are doing," Key said.
"The banks will work constructively for the most part with dairy farmers. I think from our perspective we've just got to keep increasing access to international markets and increasing the amount of science and innovation in that sector," he said.
Key said there had been a build up of dairy inventory in China, Russia remained closed and the petro-economies were buying less dairy.
"Longer term, if we look across all of the consumption based parts of our economy, particularly the agricultural, horticultural sector, the outlook is really strong. Because we see all of these middle-income consumers emerging, not just in China but right across Asia in general. So the medium term picture is really good," Key said.
"The short term picture is just dealing with these issues and, in fact, everyone thought and the world factored in that production would be lower out of New Zealand as a result of El Nino and in fact ironically it hasn't been," he said.
"My own personal view is that dairy is a good long-term play and that's because you can just see these consumers emerging. But there are always fluctuations and sometimes these things take a little bit longer."
'How long can they hold on?'
Key said a lot of dairy farmers could hold on for a long period of time.
"There will be some that will be under real pressure. But the banks generally work quite constructively because it's actually in their interests to work constructively with farmers," he said.