JPY is outperforming while the NZD continues to remain uncorrelated with risk appetite; US and German 10-year rates are lower; outlook for China remains a concern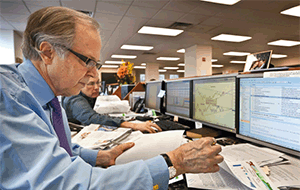 A risk-off mood has prevailed overnight.  Against that backdrop JPY is outperforming while the NZD continues to remain uncorrelated with risk appetite, as we've seen during the recent equity market sell-off, and has remained poised.  US and German 10-year rates are lower.
After we went to press yesterday, the US 10-year rate shot up 3-4bps to above 3.20% for no obvious reason.  While some attributed that to "hawkish" Fed meeting minutes, the move came some 45 minutes after that release so that doesn't adequately explain the move.  It probably signals where the path of least resistance is for rates amidst an inflationary backdrop, but there is some reluctance to push rates another leg higher after the big sell-off through September and into early October.  Very short positioning in the futures market by speculative accounts is also likely a factor in play.
Overnight we've seen a retracement of that move to around 3.16%, with reduced risk sentiment and falling German rates taking over, the latter driven by the continuing focus on Italy's budget.  The European Commission sent Italy a "please explain" notice regarding the proposed Italian budget, which shows a larger deficit than previously indicated, and gave three days for changes to be submitted. The Italy-Germany 10-year bond spread reached a 5½-year high of 327bps, with Germany's rate down over 4bps to 0.41% and Italy's rate up 14bps to 3.68%.  Yesterday, NZ rates were 1-2bps higher, reflecting the higher US rate backdrop at the time.
In the semi-annual US Treasury currency report, China wasn't declared a "currency manipulator" although Treasury Secretary stated that "of particular concern are China's lack of currency transparency and the recent weakness in its currency".  The report noted that "China is not resisting depreciation through intervention as it had in the recent past.''  Ironically, it is US trade policy – namely the imposition of trade tariffs mainly against China – that has been instrumental in causing CNY to depreciate over the past six months.  As if giving a two-fingered salute to the report, the PBoC set the CNY reference rate at 6.9275, the weakest level since the end of 2016, which saw CNY and CNH depreciate further.  USD/CNY reached as high as 6.9420 last night while USD/CNH has trended higher and sits above 6.95 this morning.
The outlook for China remains a concern for the market and that is reflected in another lurch down in its equity market, with the Shanghai Shenzhen CSI-300 index down 2.4% for the day and now down over 30% from its January high.  Focus today will turn to Chinese GDP and monthly activity indicators released at 3pm today NZ time.
US equity markets remain jittery, with the S&P500 spending the entire session in negative territory overnight and currently down 1.9%, with some attributing this to concerns about the global growth outlook and the Fed's hawkish messaging.  The Philly Fed business outlook indicator was slightly stronger than the market expected.  Interestingly, 64% of respondents said tariff and trade policies wouldn't impact their investment plans next year, while 19% said the duties would cause them to modestly or significantly decrease capital expenditures next year.  Meanwhile, 40% said they will boost investments because of tax relief.
Against the risk-off backdrop, the NZD has been fairly resilient, showing little inclination to follow the weaker CNY at this juncture.  We still might be seeing a paring of short positions as US equities tumble again.  The NZD actually pushed higher last night before meeting resistance just under 0.6580, and slipping back down to 0.6545.  AUD was bid yesterday after Australia's unemployment rate unexpectedly fell to 5.0%, its lowest level in seven years, albeit driven by weaker participation than strong employment.  The AUD climbed to 0.7150 last night but has since retraced the entire move and is now down to 0.71.  Earlier in the week the RBA's Debelle said that the bank doesn't get "too hung up" on monthly employment figures and the market appears to have listened. NZD/AUD fell to 0.9175 after that employment report but has since recovered to 0.9215.
With the risk-off backdrop, JPY has been the strongest of the majors, seeing USD/JPY nudge below 112 and NZD/JPY is down 0.6% to 73.3.  GBP has underperformed as Brexit negotiations stall.  UK PM May is trying to break the impasse and said she is weighing a plan that would keep the UK bound to European rules for longer, but that doesn't fit well within the Brexiteers in her own party or the DUP coalition partner.  The Irish backstop is the main sticking point and lawyers and negotiators are looking for the right words to include in any agreement that satisfies all parties.  GBP is down 0.7% to 1.3025, while Italy's budget woes are doing no favours to EUR which sits 0.3% lower at 1.1460.
---
Get our daily currency email by signing up here:
---
BNZ Markets research is available here.