US equities tracking sideways, and US rates up slightly; USD shows broadly based gains, supported by stronger data, which has seen the NZD track consistently under the 0.68 mark; RBA kept its policy messaging unchanged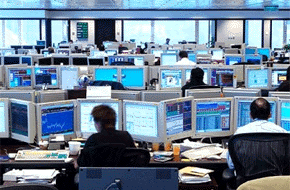 Market movements overnight have been modest, with US equities tracking sideways, and US rates up slightly. For the session, the USD shows broadly based gains, supported by stronger data, which has seen the NZD track consistently under the 0.68 mark.
The USD is up around 0.3% on the various indices we monitor, showing broadly based gains and extending its rally over recent days, although remaining well within the well-trodden range of the past few months.  The greenback was supported by data showing that the US non-manufacturing ISM index rebounded by much more than expected in February, following the resolution of the government shutdown, with new orders and business activity at 13-year highs.  The only negative result of the survey was the employment component slipping to an 8-month low. The data should assuage fears about the economic outlook, following the run of disappointing data, which took Citigroup's economic surprise indicator down to a 2-year low. US rates pushed higher, with the 10-year rate up 1bp to 2.73%.
Other data released overnight were on the positive side.   US new home sales beat expectations, although the previous month was revised down significantly. Final European service sector PMIs for February were better than indicated from the flash estimates, albeit coming off a low base, the composite indicator suggests that in the current quarter the euro-area economy could struggle to match the insipid growth rate of 0.2% q/q recorded for Q4. The UK services PMI was stronger than expected, although at a level consistent with a sluggish pace of growth.
Yesterday, in China's annual work report presented to Congress, the GDP growth target for 2019 was set to a range of 6-6.5%, a slight softening compared to last year's goal of "about 6.5%", suggesting that the government accepts the country's growth profile is on a weaker path. Policy initiatives to support growth included increased spending, new tax cuts (including a 3 percentage point cut to the top VAT rate which will support the manufacturing sector), and boosting bank lending to small and private companies by 30%.  The announcement supported a further gain in China's CSI-300 index, up 0.6%, taking its year-to-date gain up to a significant 26.8%.  On a less positive note, the Caixin services PMI index came in softer than expected, continuing to raise doubt about China's growth path.
China's weaker PMI data did no favours to the NZD, which saw it slip to 0.68 and settle below that figure, finding some support after reaching a low of 0.6769 overnight.  The GDT dairy auction showed a price index gain of 3.3%, well within expectations for a gain of 2-4% from our resident cow-whisperer Doug Steel. Whole milk powder prices rose by a punchy 6%. He'll be udderly pleased with that outcome and so will dairy farmers, with the price gains since November now well in excess of 20%.
The RBA kept its policy messaging unchanged and left its rose-tinted glasses on, reiterating its central view of economic growth of around 3% in 2019.  GDP growth for Q4'08 is released today and is expected to be a lacklustre 0.4% q/q, below the RBA's assumed 0.6% q/q, and the market attuned to the possibility of an even softer result.  Partial indicators released this week have seen estimates shaved by 0.1% compared to earlier in the week. A downward surprise would add fuel to the market's view that a rate cut is likely later in the year. We are just one bad-news Australian event away from seeing NZD/AUD break up through the current resistance zone of 0.96-0.9650.  The AUD sits this morning at 0.7075 and the cross just under 0.96. 
In other news, US Secretary of State Pompeo said that President Trump is ready to walk away from a trade deal with China unless he secures a "perfect deal", but adding that he was confident that "we're get the right outcome".
BoE Governor Carney told a Parliamentary Committee that the market path of interest rates may not be high enough.  He was referring here to his assumption of a smooth Brexit, where inflation would be above target throughout the forecast.  His messaging gave some support for GBP, which was on the soft side, falling sub 1.31 at one stage as the Brexit clock keeps kicking. The UK government whip told Cabinet that the vote on May's Brexit deal next week will be tight, with the government still unsure of having the numbers to push the deal through.  Against a stronger USD backdrop, EUR has slipped below 1.13, with the stronger euro-area PMIs only providing some temporary support.
It's a solid looking economic calendar with RBA Governor Lowe giving a speech ahead of the aforementioned Australian GDP data later this afternoon. The Bank of Canada meets and is expected to keep rates on hold and soften its tightening bias, after recent soft data releases.  US ADP employment and trade data hit the wires tonight, while the Fed's Williams gives a speech early tomorrow morning to the Economic Club of NY, which will likely generate some headlines.
---
Get our daily currency email by signing up here:
---
BNZ Markets research is available here.